Counter-flow exhibition & 'Identity Feet' family-friendly creative workshops at People's History Museum
Sara Jaspan, Exhibitions Editor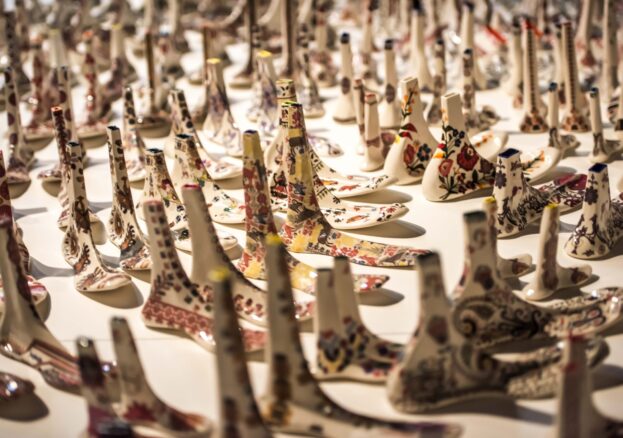 No country is truly an island and humans have wandered across the planet exchanging ideas and ways of being since time immemorial. Presented as part of People's History Museum's migrations programme, Counter-flow: the movement of cultures from one place to another is an exhibition by Eva Mileusnic – a second-generation British/Hungarian artist, born in Dewsbury, West Yorkshire – that will take visitors of all ages on a colourful and creative metaphorical journey around the world, examining the demographic shifts that take place between cultures.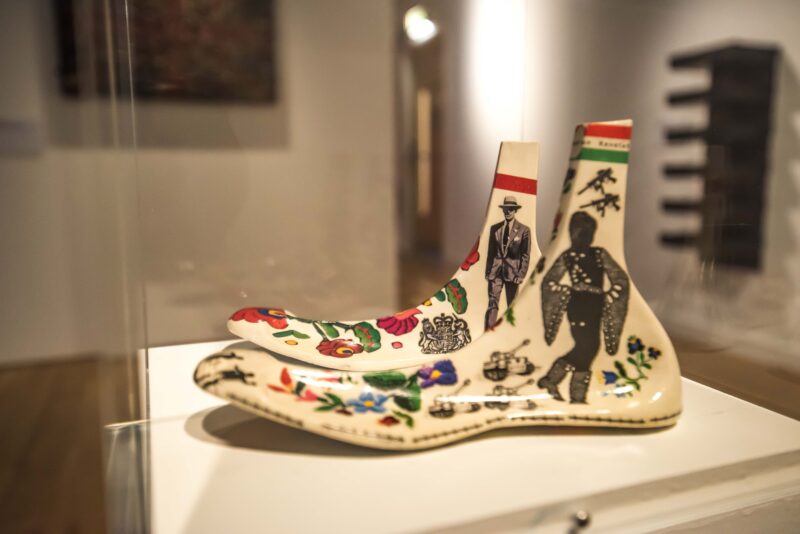 This family-friendly exhibition has at its centre a wow-worthy installation of 100 ceramic feet, each individually and beautifully decorated with intricate details that tell a global story of different cultures and traditions. Not only are these a great way for kids to discover more about the world around them, but younger visitors will also have the opportunity to decorate a plaster cast pair, and to reflect on their own identity or story. Suitable for all ages, these hands-on 'Identity Feet' workshops are being led by artist Pauline Wood and offer an array of creative materials to experiment with. They will run twice a day every Wednesday throughout the school holidays (starting 28 July).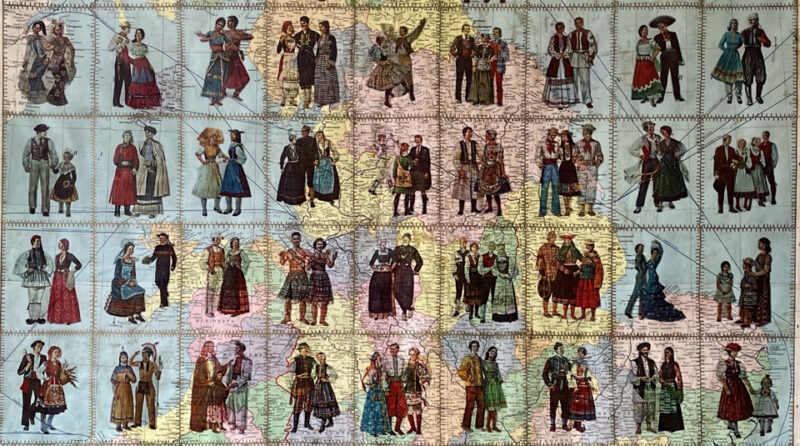 Mileusnic's ceramic feet provided the inspiration for another of her works – Iren and Istvan's Journey – which will be on display as part of Counter-flow. This latest piece creatively explores the lives of the artist's parents, who migrated to the UK from Hungary. Souvenir Dolls, meanwhile, reflects on the movement of cultural identities through the vintage costume dolls that became popular souvenirs during the 1950s-70s, when the era of mass tourism truly began. Another highlight, Inter-National Grid plays on the multicultural social fabric of modern-day Britain by superimposing a patchwork grid of national costumes onto a vintage map of England and Wales.
Featuring a diverse array of different pieces, Counter-flow at People's History Museum offers a very personal look at one of the most crucial political and social issues of our time – in a way that is engaging for children and adults alike.