Contact Young Company: Hand Me Down at Castlefield Viaduct
Kristy Stott, Theatre Editor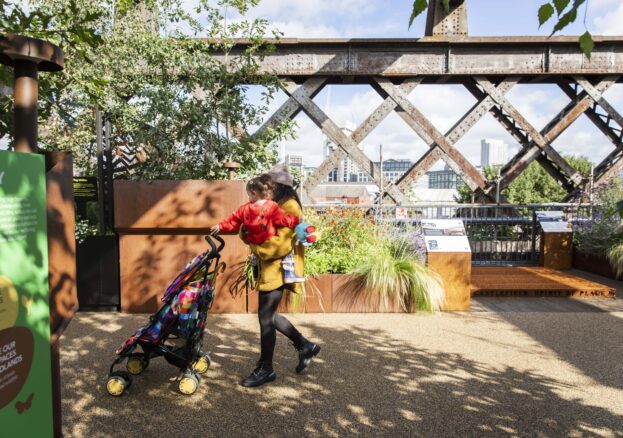 Castlefield Viaduct will host its first-ever theatre event this summer when the ever-brilliant Contact Young Company (CYC) present their latest work, Hand Me Down.
Described as a "theatrical fashion show fighting against fast fashion", Hand Me Down is a brand-new production exploring fashion and sustainability. Audiences are asked to dress to impress in their oldest and most loved threads to celebrate individuality and personal style and the connection we feel to our clothes.
An impressive call-to-action, Hand Me Down promises to blend a unique fabric of stories, emotions and experiences – igniting a shift away from the throwaway culture so prevalent in the fashion industry.
This isn't the first time that Contact's award-winning young ensemble, made up of young performers, actors, dancers, musicians, stand-up comedians, spoken word artists, DJs and MCs, have taken their work outside of a traditional theatre setting. With previous shows performed in museums, skate parks and on the streets of Manchester, the city's green 'sky park' on the historic Grade II listed viaduct, seems a perfect place for a performance exploring sustainability, protecting nature and our impact on the environment.
Of the show, Keisha Thompson, Artistic Director and CEO of Contact, told us, "It's a joy to join forces with Castlefield Viaduct on Contact Young Company's latest creative endeavour. Together, we will weave a tapestry of stories, emotions, and experiences, showcasing the immense power of young voices and their ability to challenge, inspire, and ignite change. Hand Me Down promises to be a remarkable exploration of intergenerational connections, resilience, and the enduring legacy we inherit. I can't wait to experience the magic that unfolds on stage and witness the profound impact it will have on our audiences".
In a world where only 1% of clothes are recycled, we applaud CYC and Castlefield Viaduct on making this show. Kickstarting a conversation around ethical fashion choices and inspiring the next generation, Hand Me Down shouts loud about conscious consumerism and encourages us to make a positive environmental impact through our wardrobe decisions.