Cibo
Ian Jones, Food and Drink Editor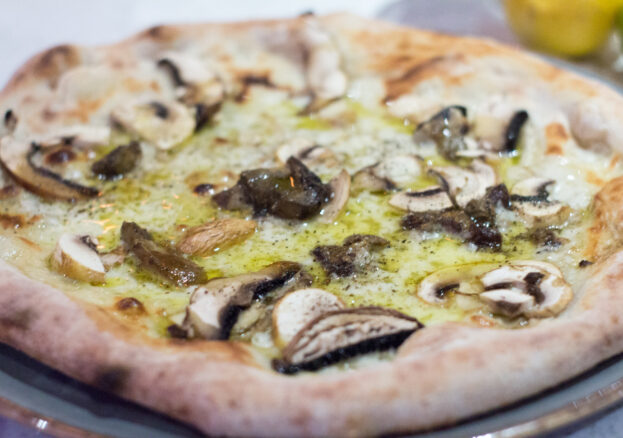 Run by the owners of Don Giovanni's, Cibo takes over the space on Liverpool Road previously occupied by pop-up restaurant Per Tutti.
It's a smart looking place, with a large disco ball, mirrors everywhere and huge quotes drawn on the mirrors in lipstick. Indeed, the quotes are so big that you'll have difficulty doing your own lipstick in most of them.
The menu is classic Italian, and despite being tempted by the pan-fried octopus, which according to the mistyped menu comes with 'celery & chill' (a euphemism for coitus for vegans who don't have Netflix?), we open with an antipasto starter that consists of sliced meats, stocky lumps of mozzarella, a smattering of olives and some unnecessary breadsticks, threaded through like knitting needles.
Mains include a suitably rich lasagne, served up in a heavy black dish, and a range of pizzas. The pizza dough is the best on the menu, light and nicely bubbly, although the truffle oil and mushroom pizza was drenched in oil, requiring more than one napkin to mop it up.
Cibo is unlikely to win any awards for best cooking but the venue is pleasant enough, with a nice bustling atmosphere. Stick with the pizzas and you won't go far wrong.