Conflict Café: Conversations about Syria at Imperial War Museum North
Creative Tourist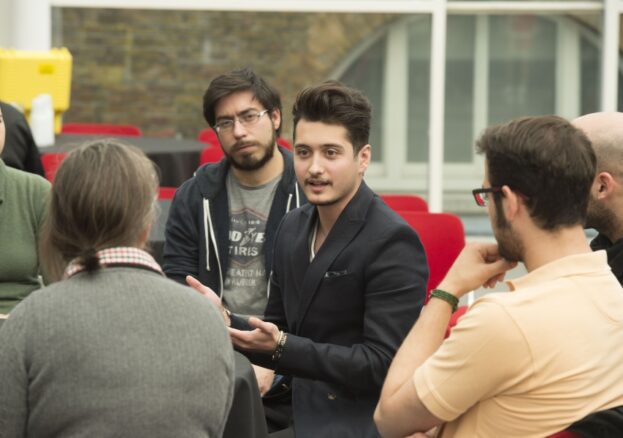 What do you want to know about Syria? What is daily life like? Why and when do you make the decision to leave? What is it like to start a new life in Manchester? 
To launch Syria: A Conflict Explored at IWM North, join Syrian nationals as well as filmmakers and journalists, all of whom have experienced the conflict on the ground, to hear their personal stories and to ask questions.
The film In Another Life (2017) will be screened twice during the day (12pm and 1.30pm); join the director and a member of the cast at the Conflict Café. Based on interviews with refugees, the film tells the story of Adnan, a man from Syria who is trapped in the Jungle, a refugee camp in Calais in 2015 and 2016.
This event is part of IWM's ongoing Conflict Café series which offers a unique opportunity to meet experts and eyewitnesses in an informal setting to discuss the human impact of conflict and hear their personal stories.
Part of Syria: A Conflict Explored.