Cassils: Human Measure at HOME
Kristy Stott, Theatre Editor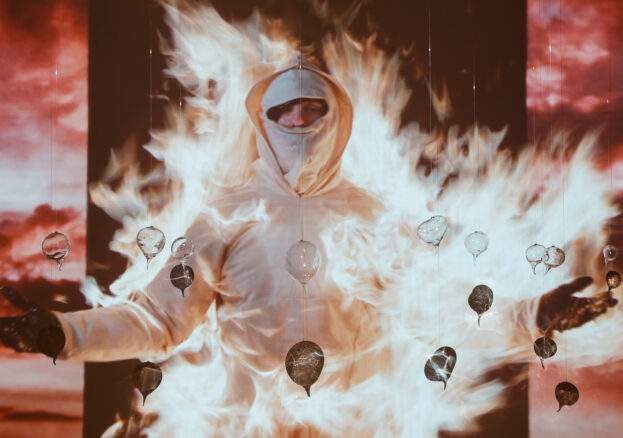 Curated by Bren O'Callaghan for HOME, Human Measure is the first UK solo exhibition by the internationally renowned transgender visual artist Cassils. Bringing important conversations around the politics of representation to the fore, you've only got until 12 December to experience this urgent and timely solo exhibition at HOME.
You've only got until 12 December to experience this urgent and timely solo exhibition.
Making their own body the canvas and protagonist of their art, Cassils works across the mediums of sculpture, photography, live performance, sound design and film. The exhibition, which was accompanied by a world premiere contemporary dance piece, offers a ten-year survey of Cassils' work.
Drawing on the notion that our perceptions of the body are shaped by power and social narratives, Cassils' work considers the history(s) of LGBTQI+ violence and representation. In Cassils' work the body becomes the vital and primary site of artistic inquiry and as such, becomes central in expressing themes of struggle and survival.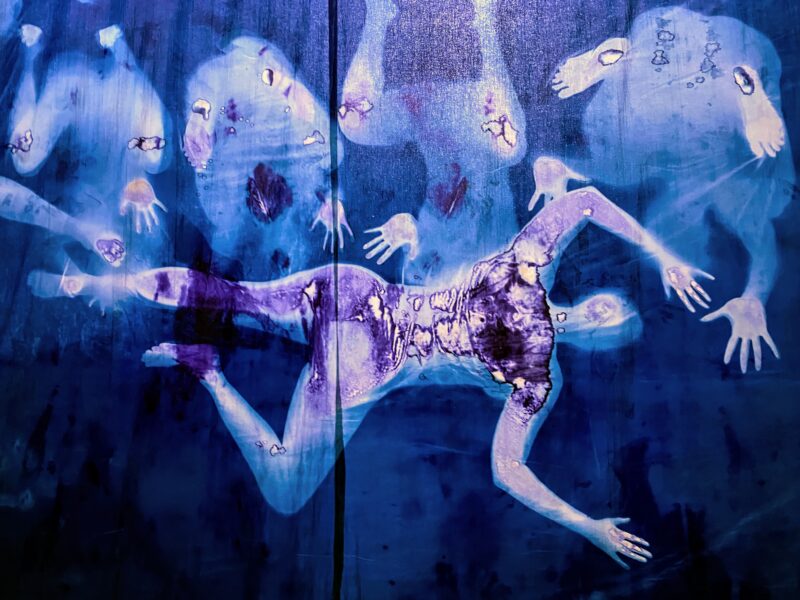 Working within conceptualism, feminism and body arts, Cassils' performative work involves training, sculpting and transforming their body as a means of expressing identity and self. By pushing themselves to the extremes of physical experience, and recording or presenting the process and/or output as a performance, Cassils aims to disrupt established ideas around gender and sexuality.
Cassils aims to disrupt established ideas around gender and sexuality.
The exhibition was also accompanied by Cassils' first piece of contemporary dance. A new commission for HOME's Theatre 1, the work was set to the backdrop of the government's recent shortfallings in reviewing the UK Gender Recognition Act; the toxic online abuse propagated by those purporting to champion women's rights and the rise of far-right forums. With a surge in reports of anti-trans hate crimes since 2014, the performance looked to examine personal safety, visibility and vulnerability during a time of heightened violence against the Gender-Nonconforming/ Trans community.
Collaborating with renowned dance choreographer Jasmine Albuquerque, Human Measure (2021) utilised Cassils' research into kinesiology, martial arts and sports science to reexamine Yves Kline's Anthropometries paintings, which were elaborately produced using naked bodies as paintbrushes in front of an audience.
There are a number of ticketed events running alongside the main exhibition too. On 2 December independent curator Bren O'Callaghan will introduce Cassils' work and take an in-depth look at the exhibition at Cassils: Curator Exhibition Tour. Furthermore, on 26 November Anne Hornsby, of award-winning audio description agency Mind's Eye, will join with Bren O'Callaghan for an Audio Described Exhibition Tour, to interpret the exhibition for blind and sight impaired audiences.
A further highlight, happening on 9 December, is a special live one-off performance by UK-based Zimbabwean writer/ performer mandla rae and Manchester-based poet Maz Hedgehog. Taking place in the gallery exhibition, Human Musings is set to offer a thought-provoking performative response to Cassils' work, asking what happens when different creatives reflect upon the same pieces of art.