Carcanet At 50: Poets & Players at The Whitworth
Sarah-Clare Conlon, Literature Editor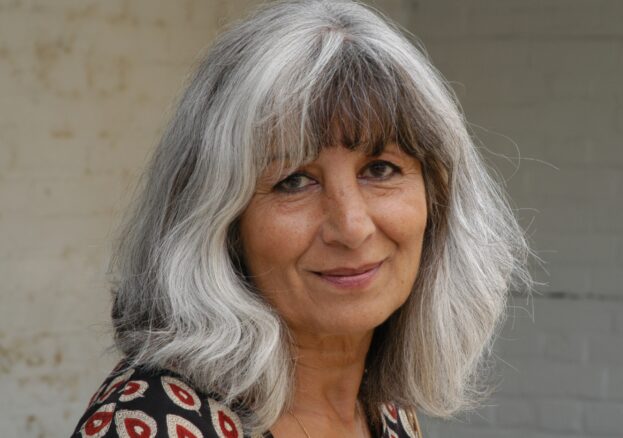 Following readings and symposia at Aldeburgh Poetry Festival and in Ireland, and preceding visits to Nottingham and Norwich and beyond (including Amsterdam and Paris), Manchester-based Carcanet Press is back on home turf during November with three separate events for a weekend-long celebration of the poetry press's 50th birthday.
Since 1969, Carcanet has been committed to publishing poetry from around the world, and the house is also home to PN Review (set up as Poetry Nation in 1973), the bi-monthly journal brimming with news, articles, interviews, features, translations, reviews and letters, and, of course poems, edited by Michael Schmidt, also the founder and editorial and managing director of Carcanet. And while the latter marks its 50th year, the former marks its 250th issue with the November-December edition.
In December, the publishing house also launches a special anniversary book, Fifty Fifty: Carcanet's Jubilee in Letters, edited by Robyn Marsack, with each of Carcanet's years since 1969 marked by an exchange of letters between an author and the editor, tracking the small but ambitious independent press from an Oxfordshire farm to a city-centre office which survived the 1996 bomb.
The always amazing Poets & Players are putting on a Carcanet special, featuring Mimi Khalvati, who has eight collections with the press, including The Meanest Flower, shortlisted for the TS Eliot Prize
But back to November, and partying procedings get underway on Thursday 21 November with the 17th Annual Rylands Poetry Reading in the gothic surrounds of the historic John Rylands Library on Deansgate. This year, there will be three esteemed readers: Kei Miller, Sinéad Morrissey and Matthew Welton. Each was discovered by Carcanet and each has gone on to become a significant voice in the world of contemporary poetry. Forward Prize-winner Kei Miller is the 2019 Ida Beam Distinguished Visiting Professor to the University of Iowa and a Fellow of the Royal Society of Literature, and his latest collection is called In Nearby Bushes. Sinéad Morrissey has won the T S Eliot Prize, and the Forward with her sixth book, On Balance (2017). 'One of the country's leading poets', according to the Telegraph, Sinéad was Belfast Poet Laureate and is Director of the Newcastle Centre for the Literary Arts at Newcastle University. Matthew Welton received the Jerwood-Aldeburgh First Collection Prize for 2003's The Book Of Matthew, which was also a Guardian Book of the Year, and he lectures on Writing and Creativity at the University of Nottingham. Following a drinks reception and Collection Encounter (see below), the readings will take place 6-7pm, when there will be a book signing. Tickets are free – see the Centre for New Writing events listings on the Martin Harris Centre website for details.
On Saturday 23 November, the always amazing Poets & Players are putting on a Carcanet special, featuring Mimi Khalvati, who has eight collections with the press, including The Meanest Flower, shortlisted for the TS Eliot Prize, and Child: New and Selected Poems 1991-2011, a Poetry Book Society Special Commendation. She has just published a new collection of sonnets, Afterwardness, and she is a founder of the Poetry School and a Fellow of the Royal Society of Literature. Readings will also be performed by one of the Faber New Poets (2010) and author of collection O Positive, published earlier this year by Faber & Faber, Joe Dunthorne (read about him with his novelist hat on here), and Lauren Garland, a Creative Writing MA student at Manchester Metropolitan University, while the musical element comes courtesy Ask My Bull, described as an 'instrumental flamboyant jazz punk foursome', which should wake you up on a Saturday. Following a morning creative writing workshop with Carcanet's Michael Schmidt (sold out), the special edition of Manchester's long-running poetry and music performance series will get going at 2.30pm at Whitworth Art Gallery. It's free, so come along and fill your afternoon with live literature, idiosyncratic composition and even award-winning films without even having to get your wallet out.
Next day, on Sunday 24 November Carcanet's 'jubilee weekend' is wrapped up with an event at Chetham's Library in conjunction with Manchester Literature Festival (3-4.30pm, £6-8 including a complimentary drink, more here). Carol Rumens will lead the charge – her popular Poem Of The Week has featured in the Guardian for over a decade and both local writers and literary figures will read their favourite Carcanet poems from the blog. Readers include Helen Mort, Zaffar Kunial, SuAndi, Afshan D'souza Lodhi, Stephen Raw and Matthew Frost, plus the Poet Laureate Simon Armitage. Meanwhile Carol and Carcanet's Michael Schmidt will have a wide-ranging conversation about poetry and participate in the launch of Smart Devices: 52 Poems from the Guardian 'Poem of the Week'.
And while the jubilee weekend comes to a close, the jubilee jubilations don't stop there – the John Rylands Library is also going to provide the wonderful backdrop to an exhibition showing Carcanet's rich history through archival materials, which are held in the library. A sneak preview of this can be had at the Collection Encounter, coinciding with the Annual Rylands Poetry Reading, in which guests can look at specially selected items from Carcanet's archive. The full show opens in March 2020 and will run for six months. Don't worry, we'll remind you nearer the time…
Find out more about Carcanet's 50th events and their special Jubilee book bundles here.