Joe Dunthorne and Luke Kennard at Martin Harris Centre
Sarah-Clare Conlon, Literature Editor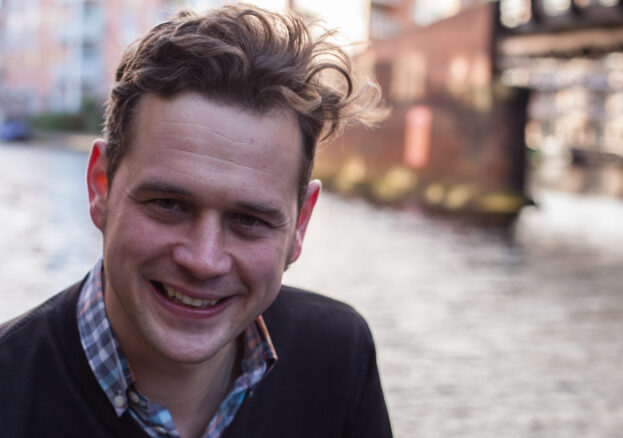 Manchester Literature Festival may be gone for the year, but it's not forgotten thanks to its Bookend programming, which continues apace into December (when Benjamin Myers and Adelle Stripe join forces creatively, and not just romantically, to present their special commission responding to Martin Parr's Return to Manchester show at Manchester Art Gallery). Also teaming up are MLF with the University of Manchester's Centre for New Writing's regular Literature Live series, rescheduling this event from earlier in the year.
Think former stars in the ascendant, now fully ascended: one of The Poetry Society's Next Generation Poets (2014) Luke Kennard in conversation with one of the Faber New Poets (2010) Joe Dunthorne. Just to be clear, though – they're as likely to be talking prose as they are poetry, perhaps even academia and the fine art of teaching creative writing (Joe is a Teaching Fellow in Creative Writing at the University of East Anglia; Luke is Senior Lecturer in Creative Writing at the University of Birmingham).
Both have recently published novels described as "biting satires following the logical absurdities of life in the city for Generation Rent". Described in the blurb as "a hilariously scathing novel about modern life", The Adulterants by Joe Dunthorne features Ray, a freelance tech journalist who still hasn't grown up, despite getting married and having a baby on the way. In Luke Kennard's The Transition, protagonist Karl avoids a jail sentence for accidental fraud by committing to a scheme where he and his wife live with an older, more successful couple, to see what they can learn.
The Transition came out on 4th Estate last year and was longlisted for the Desmond Elliott Prize. Luke (whom keen viewers may recognise as the keynote speaker at the National Creative Writing Graduate Fair down the road at Man Met in 2017; find out about the 2018 event here) is also the author of numerous collections of poetry – his most recent, Like Cain, out on Penned In The Margins, was shortlisted for the International Dylan Thomas Prize in 2017.
Joe's name, meanwhile, might well be familiar as the writer of Submarine, his first novel, which was translated into 16 languages and adapted for film by Richard Ayoade. His second, Wild Abandon, won the 2012 Encore Award, and The Adulterants, his third, came out this spring to much praise. The Guardian called it "brilliantly knowing", the New Statesman described it as "a wickedly funny millennial Bildungsroman", and The Bookseller reckoned: "Perfectly formed… a pin-sharp skewering of a certain type of modern urban thirtysomething male, trapped in a protracted adolescent state. It's one not to be missed."