PN Review Summer Launch at Castlefield Gallery
Sarah-Clare Conlon, Literature Editor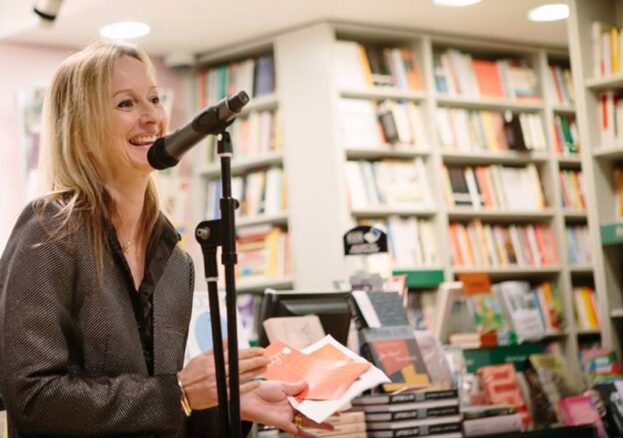 It was mooted as a bi-annual affair, and here we are popping the third launch of revered poetry and criticism magazine PN Review into our diaries. The latest event – held against the backdrop of Castlefield Gallery's Everything I Have Is Yours exhibition – gives you the chance to get hold of the July-August 2019 issue; number 248 of the long-running publication.
Having started life as Poetry Nation back in 1973, the tome is still going strong under the editorship of Michael Schmidt (also the founder and editorial and managing director of Manchester-based poetry publishing house Carcanet Press), appearing bi-monthly brimming with news, articles, interviews, features, translations, reviews and letters, and, of course poems.
Last year's PN Review launch saw the performance of newly commissioned Yorkshire Sculpture Park-inspired pieces by the nation's new Poet Laureate Simon Armitage. This time, the summer launch will feature readings from recent PN Review contributors Joe Carrick-Varty, Andy Croft, Jennifer Edgecombe, Lisa Kelly, Stav Poleg and John Wilkinson.
Last year's PN Review launch saw the performance of newly commissioned Yorkshire Sculpture Park-inspired pieces by the nation's new Poet Laureate Simon Armitage.
Joe Carrick-Varty won the 2018 New Poets Prize and his debut pamphlet Somewhere Far was published by The Poetry Business in June. Andy Croft has written and edited many books, and his own collections of poetry include Letters to Randall Swingler, out with Shoestring Press, and, forthcoming, The Sailors of Ulm. He curates the T-junction international poetry festival in Middlesbrough, runs the Ripon Poetry Festival and edits Smokestack Books. Jennifer Edgecombe grew up in Cornwall and now lives on the Kent coast. As well as in PN Review and elsewhere, her poems and reviews have appeared in Ambit, Caught By the River and Lighthouse.
Lisa Kelly is half-Danish and half-deaf. She is the Chair of Magma Poetry and co-edited issue 63, The Conversation Issue, and issue 69, The Deaf Issue. She is a regular host of poetry evenings and a creative writing teacher at the Torriano Meeting House in London, and her pamphlets are Bloodhound (Hearing Eye, 2012) and Philip Levine's Good Ear (Stonewood Press, 2018). She is a freelance journalist specialising in technology, and her first full collection, A Map Towards Fluency, is out this month.
Also on the editorial board of Magma Poetry is Stav Poleg, whose poetry has been published on both sides of the Atlantic, including in The New Yorker, Kenyon Review, Poetry London and Poetry Ireland Review. She teaches at the Poetry School in London, and her debut pamphlet, Lights, Camera, was published in 2017, with her first full-length poetry collection ready to go. Her graphic-novel installation, Dear Penelope: Variations on an August Morning, created with artist Laura Gressani, was acquired by the Scottish National Gallery of Modern Art.
John Wilkinson has published extensively and his most recent collection, My Reef My Manifest Array, came out earlier this year with Carcanet, while his Salt Publishing book of 2014, Selected Poems: Schedule of Unrest, pulls together pieces from his collections of poetry published between 1974 and 2008. He was born in London and grew up on the Cornish coast and on Dartmoor, but has lived in the States since 2005 and is a Professor in the Department of English and Director of Creative Writing at the University of Chicago.
The event is free, although you are encouraged to sign up via Eventbrite, and refreshments will be served from 6.30pm.