Blue Glass Fortunes: Joy Yamusangie at HOME
Creative Tourist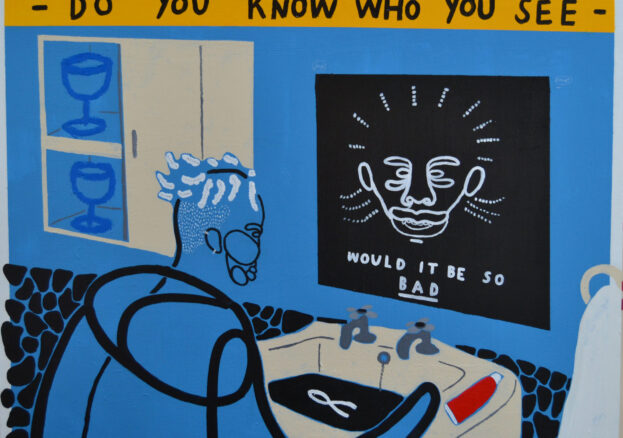 Drawn from a palette of dreams, memories and hopes, Joy Yamusangie: Blue Glass Fortunes is inspired by a vision of blue goblets with candles set inside, flooding a room with light. The meaning remains unknown, revealed with future hindsight. Adrift in an ultramarine ocean of love and loss, we float suspended – no longer asleep, but not yet awake.
Joy Yamusangie is a visual artist, currently working in London. Specialising in illustration, Joy experiments with a range of traditional processes such as drawing, painting and collaging to produce mixed media pieces. Exploring socio-political themes from a personal perspective, Joy's work takes the form of paperworks, clothing and paintings on cardboard. Their work explores themes of memory, intimacy, race and culture within the Congolese diaspora, from a personal perspective.
The exhibition is presented as part of Art Comes HOME.