Acosta Danza: 100% Cuban at The Lowry
Kristy Stott, Theatre Editor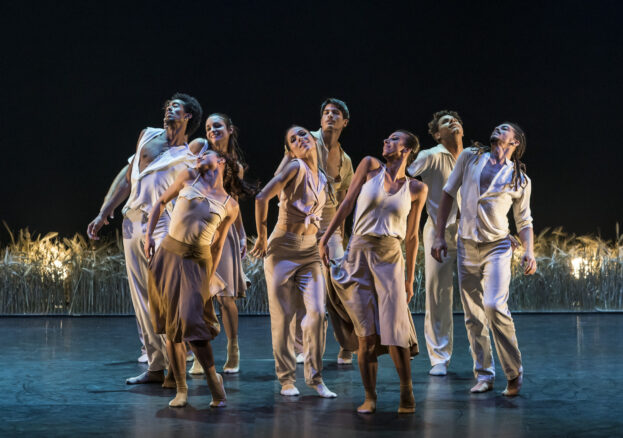 Founded by the great ballet dancer Carlos Acosta, the exceptional Havana dance company Acosta Danza bring Cuba's rich culture to The Lowry stage this February. We're also pleased to share an exclusive ticket offer for this exhilarating show: tickets for any seat, for any performance are just £15.00 for Creative Tourist readers. See some of the finest Cuban dancers in this evocative and technically sharp mixed bill of dance.
Acosta Danza 100% Cuban is a thrilling night of dance featuring an extraordinary blend of contemporary, classical and Latin American styles. Mesmerising, explosive and packed with fantastic technique, the company return with an exhilarating performance. 100% Cuban consists of five works – including three UK premieres – all infused with Cuba's sensational music and dance influences.
Acosta Danza return with an exhilarating mixed bill of dance.
Like many companies, Acosta Danza's spring tour, due to take place last year, was cut short due to the pandemic. Needless to say, we're thrilled that this critically acclaimed company are back to put Cuban culture firmly centre stage. Founded just six years ago by the iconic ballet dancer Carlos Acosta, the company has built a sterling reputation as an ensemble of captivating, effervescent performers with a unique and exceptional repertoire of work by both international and home-grown choreographers.
100% Cuban will see Acosta Danza present their UK premieres: Hybrid, by the award-winning Cuban Norge Cedeno, Liberto by Acosta Danza dancer and choreographer Raul Reinoso, and De Punta a Cabo by Alexis Fernandez, set against the backdrop of the coast of Havana.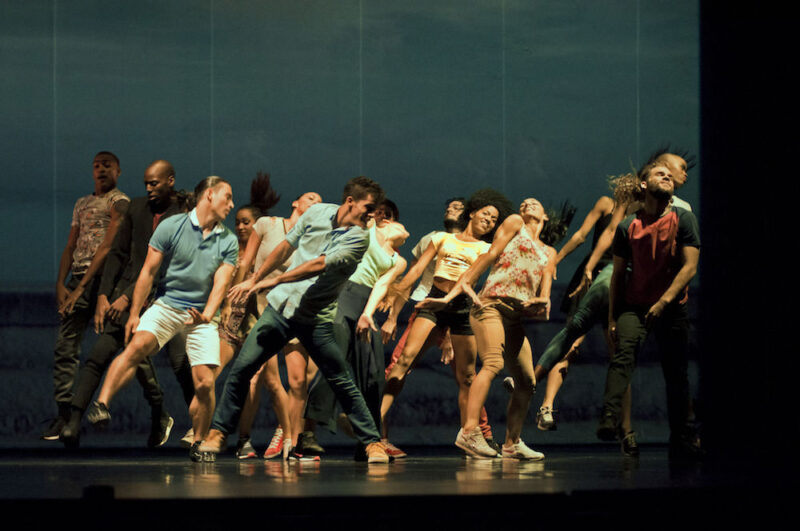 Choreographed by the award-winning Norge Cedeno Raffo, Hybrid is a brand-new commission for the full company of 12 dancers. Following 10 years as a principal dancer and choreographer for Danza Contemporánea de Cuba, and becoming artistic director and principal choreographer of the Cuban Company OtroLado – we're excited to see this new ensemble piece.
An ensemble of captivating, effervescent performers with a unique and exceptional repertoire of work.
Created by company dancer Raul Reinoso with a moving score by José V Gavilondo, Liberto is a stunning piece that blends fiction and with Cuba's ancient mythology to tell the story of a runaway slave. A beautiful duet presented through a mix of folk and contemporary dance styles, Liberto is a call for the right of every individual to choose their own path in life.
De Punta a Cabo, created by Alexis Fernández is presented against the backdrop of Havana's famous seafront, the Malecón. A piece for the full company of 12 dancers, De Punta a Cabo shares the choreographer's impressions of modern Cuba. With all its contrasts and contradictions – traditional and modern, poverty and development – it is danced to a score by three composers: Kumar, Kike Wolf and Omar Sosa.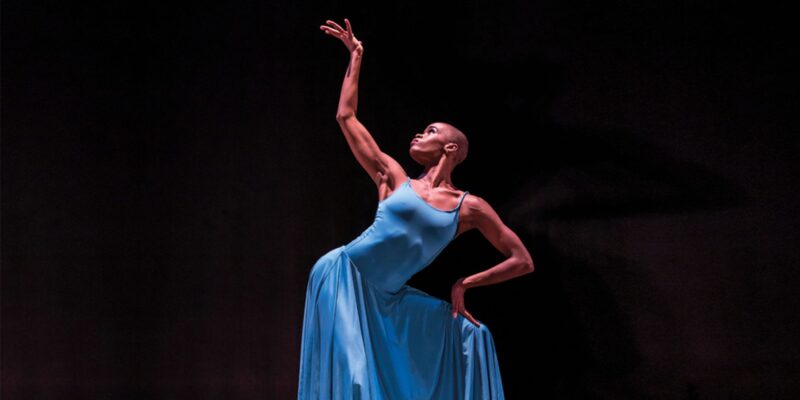 Alongside the three new pieces, the critically acclaimed company of 12 dancers will also bring two of their existing works to the stage; Paysage, soudain, la nuit by Swedish choreographer Pontus Lidberg – a dream-like celebration of youth set between the magical hours of twilight and dawn, beautifully accompanied by Stefan Levin's rumba infused soundtrack and Elizabet Cerviño's lush landscape installation, and the stunning solo piece Impronta by Spanish choreographer Maria Rovira.
The Lowry are pleased to share an exclusive offer for Creative Tourist readers. Tickets (normally priced at £27.00) are on offer for just £15.00. This includes any seat for any performance. Don't miss out on this phenomenal dance show – hit the 'book now' link to secure your discounted tickets.