A Lovely Time at Grub this March
Ian Jones, Food and Drink Editor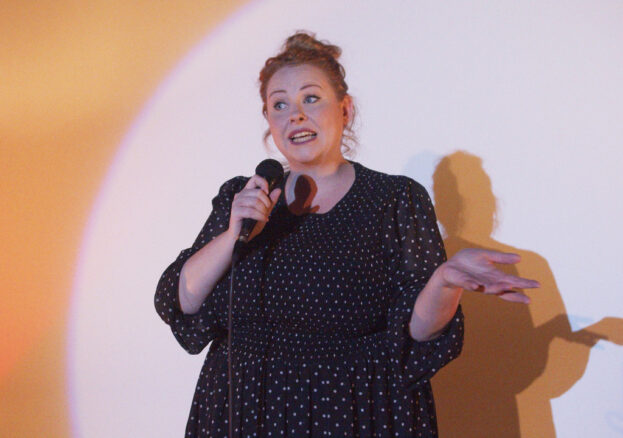 A Lovely Time brings a special Lass Fest lineup to GRUB's live space, Cultplex, this Saturday night as part of a week-long celebration of International Women's Day. Olga Koch (Mock the Week, BBC Radio 4), Jen Ives (Channel 4, Comedy Central), Eleri Morgan (BBC Wales) and Seeta Wrightson (BBC New Comedy Award)  will be taking to the stage, delivering the best live comedy in town.
And as always the show will be hosted by the ever amazing Amy Gledhill who will make sure you all do indeed have, A Lovely Time.
The next gag-packed edition of A Lovely Time starts at 7pm on Saturday 11 March 2023. Don't dawdle, book your ticket now.
Want some more? Last Saturday night Amy Gledhill was on the comfy sofa of The Jonathan Ross Show, so check that out for a mini-glimpse into A Lovely Time!
Also, on Wednesdays in April A Lovely Time will be presenting double bills of brand-new comedy previews at Runaway Brewery's venue space on Dantzic Street! Tickets are dirt cheap and you can buy a season ticket for even less to see the likes of Chris Cantrill, Adam Riches, Stevie Martin, Jain Edwards, Hannah Platt, Dan Tiernan, Tadiwa Mahlunge and Paddy Young. More details coming soon.