GRUB Manchester
Ian Jones, Food and Drink Editor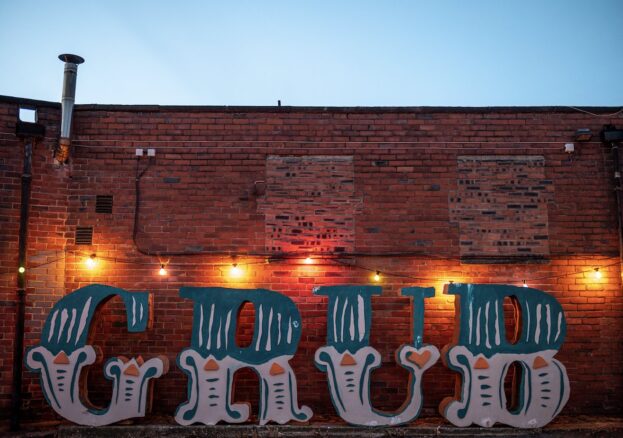 GRUB Manchester has had a long and storied history in and around the city, with various iterations and locations over the years. It began life as a street-food and drinks events company, set up by husband and wife team Jason Bailey and Juliana Bailey in 2014 after a successful stint as street food traders.  They went onto showcase a host of well-received events with an inclusive, festival-style atmosphere, alongside exceptional food and drink from independent producers and chefs.
As friendly and gently eccentric as this great city gets
But now they have a permanent home, in Manchester's Green Quarter – or as the old school among us like to call it: 'Cheetham Hill'. It's yet another of Manchester's ever-multiplying corners, less square, more dodecahedron, and in truth, there isn't much going on around here other than a bunch of pot-holed car parks and a huge number of hastily-built apartment blocks. Unsurprisingly, I get lost for about 30 minutes trying to find the venue.
Once inside, it's clear GRUB has the potential to be the perfect local haunt for all the many renters in the area. It's a smart modern bar with an upstairs events space, and a truly diverse set of customers and staff, as friendly and gently eccentric as this great city gets. Think back to the Northern Quarter 15-20 years ago, before the beady-eyed landlords raised the rents and turned it into a tourist-rinsing alt-Magaluf.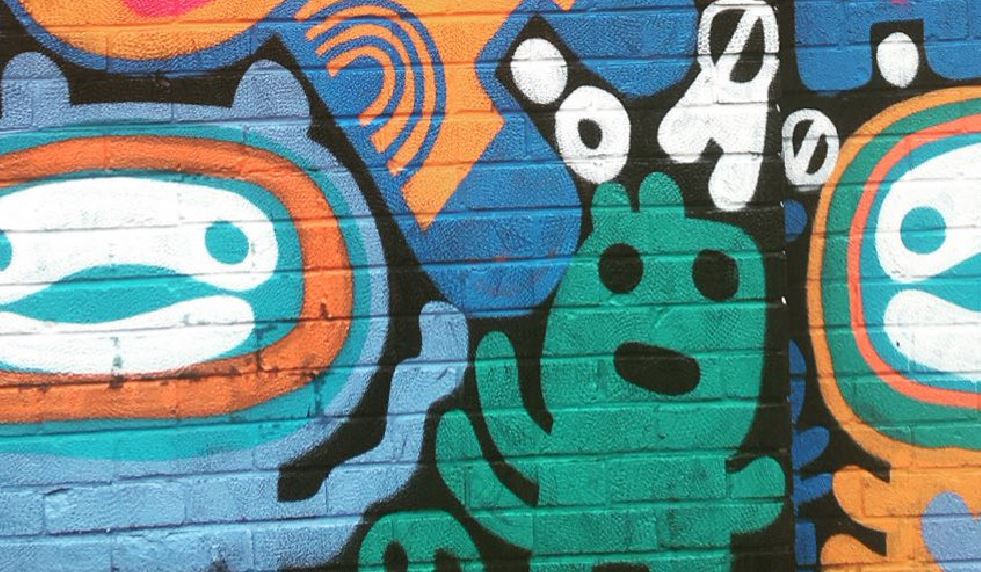 It's a home from home for anyone looking to escape the cookie-cutter capitalist vibe of the modern city, wonderfully laid-back, with a great selection of craft beers (card-only, naturally) and vegan-themed happenings such as the weekly Plant Powered Sunday events. But upstairs is where the magic happens. This wildly-decorated room is one of the city's best event spaces, perfect for live gigs, theatre productions, stand-up comedy and anything else that requires a dash of creativity and a big well-designed room.
GRUB Manchester is proof that the city's independent spirit is thriving
Tonight sees the launch of Grubby Comedy, featuring some of the North's smartest independent comedians, including Jack Evans, Sean Morley, The Delightful Sausage, Foxdog Studios, Jayne Edwards and more, and it's a perfect storm of the right venue, the right people and the right acts – making for the city's best comedy event of the year so far, by some measure.
But comedy is merely one branch of what GRUB has to offer. They have a long list of food events lined up plus a quiz night (called Fizzy Quizzy, delightfully) and a ton more – check their site for the full schedule.
GRUB Manchester is proof that the city's independent spirit is thriving, unassuming and gloriously inclusive. It's hard to think of a better venue in the city right now.