One Star Doner Bar
Ian Jones, Food and Drink Editor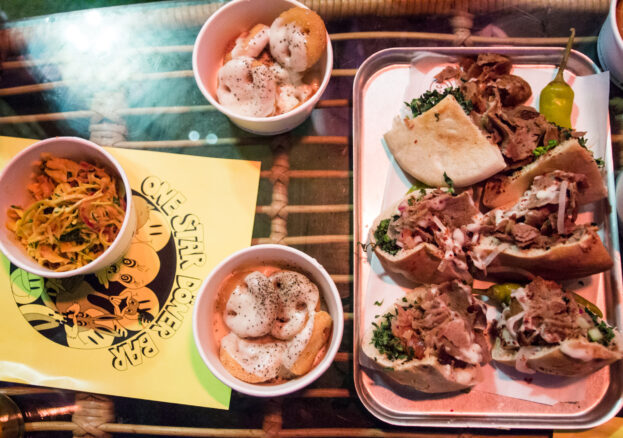 One Star Döner Bar is the latest addition to the fast-growing Escape To Freight Island, the exciting urban market located at Depot Mayfield. It's headed up by chef Brad Carter of the Michelin-starred restaurant Carters of Moseley, who was inspired to create this rave-inspired gourmet kebab restaurant following an unforgettable street kebab he had in Berlin. The plans finally came together during lockdown 2020, when Brad's main restaurant was closed.
While kebabs have a murky reputation in the UK as a post-night out snack, these are nothing of the sort. The same ingredients are used at Brad's Michelin-starred restaurant, including the wonderful Mortedoner – made from Tamworth Mortadella sausage from Staford-Upon-Avon's Paddock Farm. There's a hefty amount of meat in these kebabs, encircled in a soft thick flatbread ordered in from a Manchester bakery, plus some shredded cabbage and some hot sauce. It has the salty kick from those late-night kebabs we've all tried, but with the quality levels ramped up sky-high.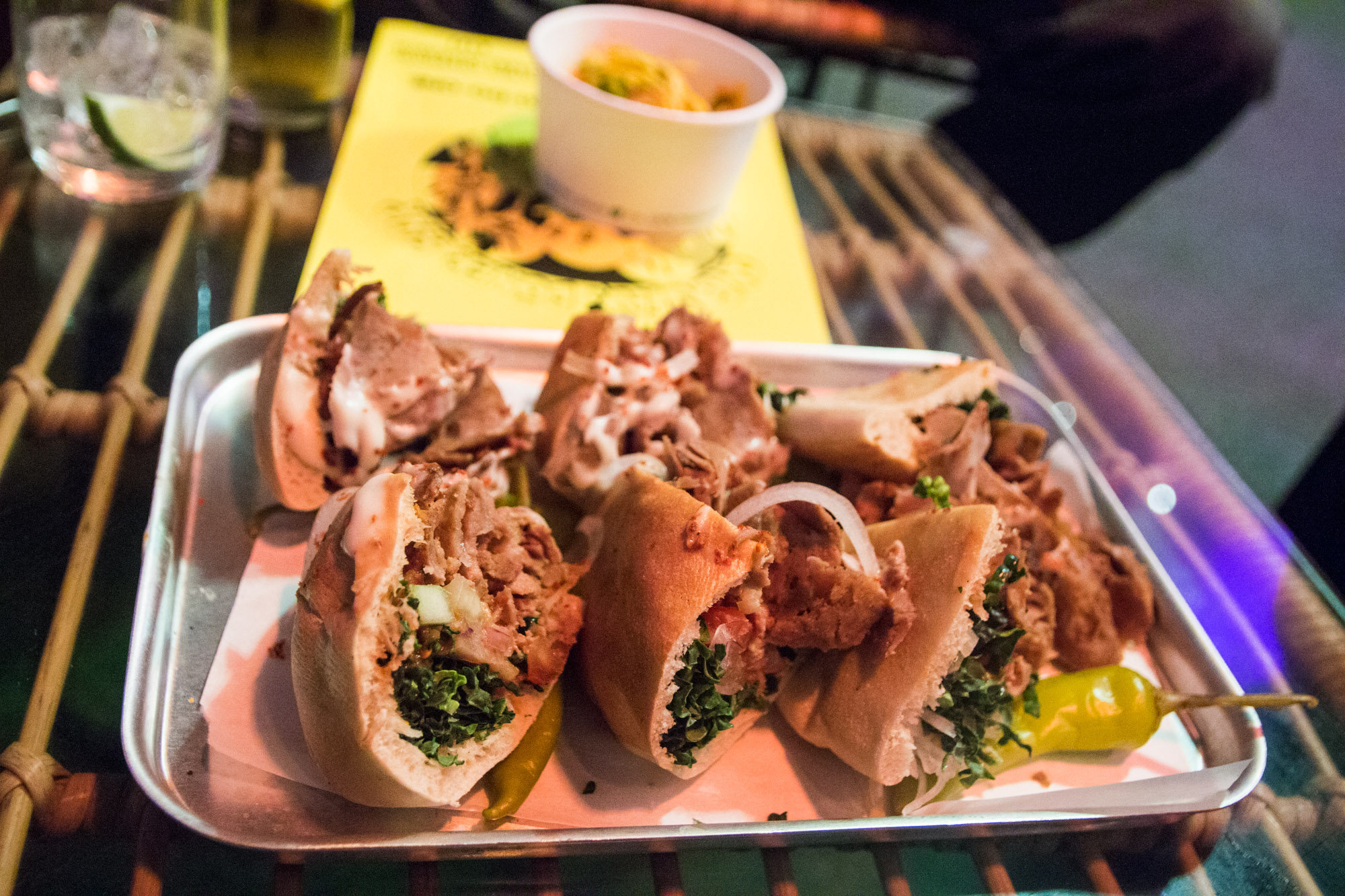 There are other versions, including chicken thigh and Cornish lamb, plus an array of sauces. The sides are equally exciting, with the amusingly named 'technoslaw' – a lurid yellow coleslaw made with a host of ingredients including onion, cabbage, shiitake mushrooms, turmeric and carrot.
The potato smileys are a particular favourite. Based on the childhood favourite by McCains, these come piping hot and soft in the middle with a crispy coating. You can get these topped with chicken nuggets and a spicy mayonnaise sauce, Turkish minced lamb or a creamy pepper sauce. The good news is all relatively affordable too, with a decent meal to be had for around a tenner.
Escape To Freight Island are pushing the boat out lately, with a host of new openings and pop-up dining areas. One Star Doner is based in one of the best spaces, with nicely-laid out seating, plenty of greenery and a superb soundsystem. And the food isn't bad either.