Mayfield Park
Creative Tourist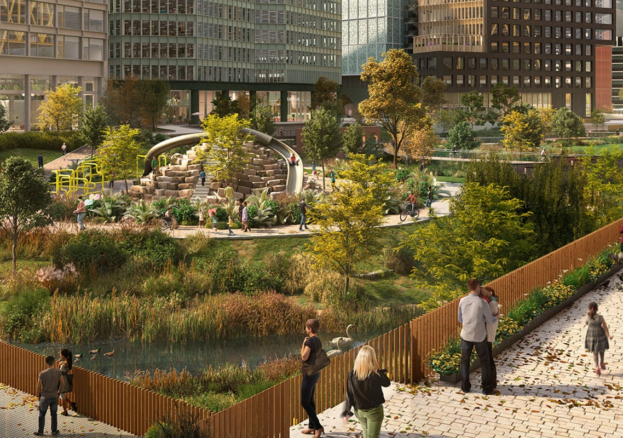 Manchester has a new green heart: The 6.5 acre Mayfield Park, complete with the largest public playground in the city.
You've probably know all about the wider Mayfield project already. If not, Mayfield is a 24-acre site on the south side of Fairfield Street next to Manchester Piccadilly station – a former industrial heartland. Packed with heritage and the River Medlock flowing through its core, the long-derelict site is now being regenerated into a modern "innovation quarter" and urban neighbourhood, which already boasts the 10,000 capacity culture venue Mayfield Depot and cavernous foodie spot Escape to Freight Island.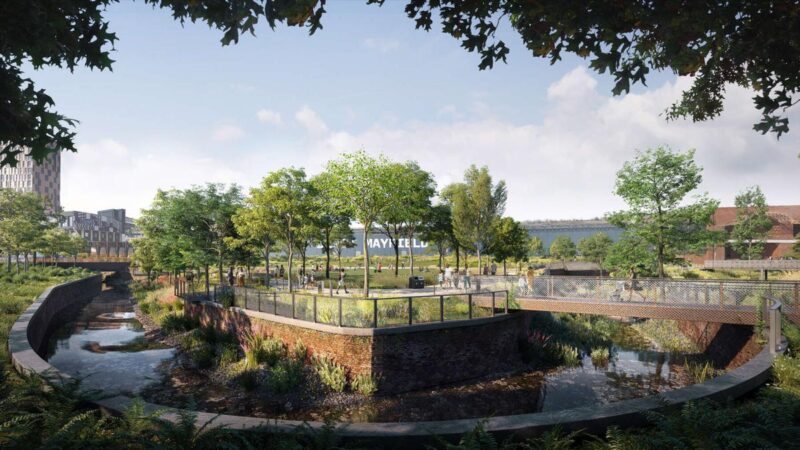 A defining feature of this new community is Mayfield Park – the kind of sprawling green space that Mancs have been begging for for years. It includes an urban square with a buzz of activities; open greens for lawn sport; adventure play areas; floodable meadows and biodiverse ecological areas beside the river; and quieter spaces for escaping busy city life.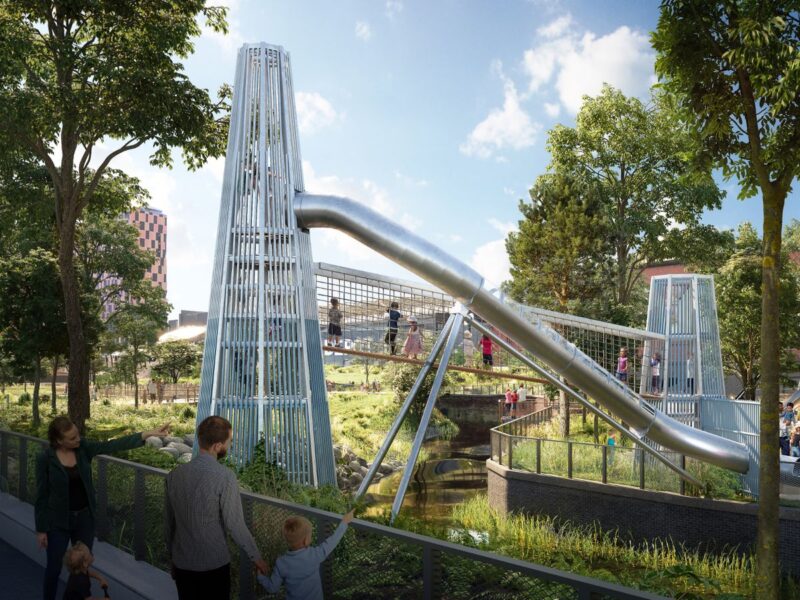 A big draw of the park is its massive 1400 square foot children's playground. Its unique design is formed around six dramatic towers reaching 10-metres high and shaped like chimneys in a nod to the area's industrial heritage. For kids, though, the first thing to catch the eye will be the enclosed 18m-long slide that crosses the newly-restored River Medlock. Add to that seven more slides, rope bridges, crawl tunnels and wheelchair accessible play equipment, and Mayfield Play Yard is a brilliant – and much needed – addition to the city.