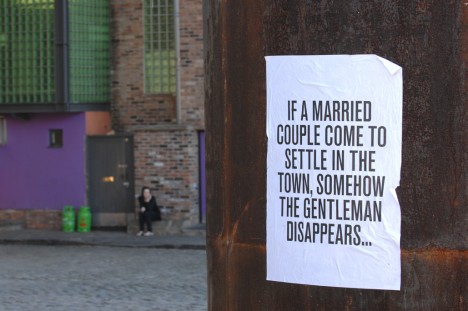 If Manchester were a book, how would you describe it? A thumping good read? An industrial novel? Perhaps a Gothic horror (Oldham Street on a Friday night, we are talking about you).
However you'd describe Manchester, there's no getting away from the fact that it is home to one of the liveliest writing scenes in the country. And it's for this reason that indie publisher Oxygen Books, along with our friends at the Manchester Literature Festival, have launched a competition to find the best writing about the city.
Oxygen knows urban writing; its City Pick series regularly collates the best and has thus far published anthologies for New York, Berlin, Paris and London. Naturally, its attention was drawn next to Manchester – and it needs you to suggest or submit your favourite writing about the city.
The publisher is fairly relaxed when it comes to the kinds of writing it will consider. The New York anthology included F Scott Fitzgerald, Talking Heads' David Byrne, Edmund White and Jan Morris. Oxygen Books reckons it'll look at any genre, fiction or non-fiction, historic writing or brand spanking new, and either online or in print. The only restriction is the word count: 500 words maximum.
Get your suggestions across to Oxygen now – the best will be featured in a podcast and reading list, which in turn will be launched during October's Literature Festival.
Image: courtesy Manchester Literature Festival and Henry Liddon.