Platt Fields Park
Sarah-Clare Conlon, Literature Editor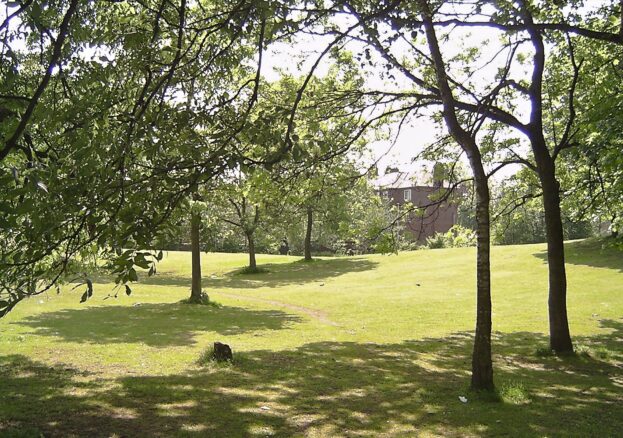 Platt Fields, like most parks needs a bit of love and money but it's a pleasant green space with a lake that in, possibly more genteel times, used to provide boating facilities. The park has plenty of open space on which events and concerts are held at various times over the year, and also boasts a BMX track and a thriving community garden. The latter was built by Manchester Urban Diggers on a disused bowling green, and is a tranquil spot to escape busy city life, while learning about sustainable gardening and food growing practices. You'll find fresh produce on sale here every Saturday morning.
Platt Hall, built in 1764 to classic Georgian design, has stood on the corner of Platt Lane and Wilmslow Road for 250 years. In that time it has been many things – a home, a work camp, an art school, a police station. From 1947 to 2017 it was the Gallery of Costume, home to Manchester's world-class collection of fashion and dress. Now it is changing again. Platt Hall Inbetween explores the past and the future to imagine new possibilities for this landmark building.
Running through the park is the makings of Chorlton Brook plus the remains of the Nico Ditch, allegedly dug in the space of one night as a defensive line against Viking invaders. Another Platt Fields rumour is that the lake was created as a gift for the landowner's wife – from above, it's the shape of a heart.