The art blog: Times are tough, but things would have to get a lot worse before the city starts selling off our art. Right? Susie Stubbs starts to wonder.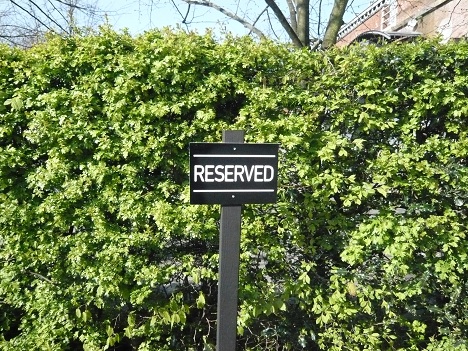 Last week the Manchester Evening News ran a story about Manchester's "hidden collection of 12,500 artworks". When I read it I experienced the same response as the time my husband rang me at work to tell me I owned 25 pairs of shoes. Namely, "is that all?"
The gist of the story ran thus: Manchester City Council owns a lot of artworks. Most of them are priceless and contribute to the fact that Manchester is the UK's most popular cultural destination outside London. But no matter, for the MEN was "shocked" to discover that not all these artworks are on display. Some are actually in store. You know, in the same way that The Manchester Museum couldn't possibly squeeze all six million of its objects onto its groaning shelves; in the same way that The Lowry, home to the world's largest collection of works by its namesake artist, doesn't stick all of 'em on its walls at once.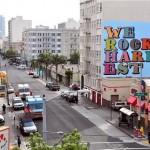 Apparently the MEN used a freedom of information request to extract this information. It should have saved itself the bother. It is, as anyone even vaguely connected to the arts understands, a non-story. The worrying thing  about it, though, is not that Manchester Art Gallery has some works in store. It's that there are people out there gullible enough to believe it's a problem.
Witness John Leech, the Lib Dem MP for Withington, who swallowed the MEN's story hook, line and sinker. He was quoted in the paper as arguing that we should flog off these "hidden" artworks because the Council needs the cash. It reads like an on-the-hoof response to a journalist phoning him up and asking a loaded question. Most likely it is. But what if Leech's reaction sparks the kind of mass sell-offs seen in Bolton, Leicester, Southampton, Birmingham and more?
Putting aside the argument that selling solves a one-time-only problem (once it's gone, it's gone!), museums and galleries matter now more than ever. Why? Not because of single artworks or amazing artefacts. Not even because of the grand buildings that house them. For me, they matter for a much simpler reason.
They matter because some kids don't get to go to great schools. There are no silver spoons in their mouths. And sometimes, children miss out simply by not knowing; by not being exposed to new ideas and the kinds of things that many of us (perhaps even Mr. Leech, who knows) take for granted.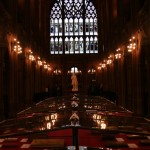 Museums and galleries help create this access; the Whitworth and The Manchester Museum alone reach 50,000 school kids every year (for free). MOSI gets around 800,000 visits every year, and for families it is an incredible (free) resource that educates as much as it entertains. God knows, I know more about steam power than I ever thought possible before I had kids.
This is why our Industrial Revolution forefathers created these collections in the first place – so that ordinary folk could "improve" themselves. These often self-made men understood social mobility better than most, and certainly better than some Coalition MPs. For the latter's benefit, I shall spell it out: social mobility comes from education. A big part of education is about access to ideas. And where do you find ideas? That's right – from the (under threat) books and computers in our libraries; from the (under threat) art in our galleries; from the (under threat) objects in our museums.
We don't have regional galleries and museums in Manchester. We have international ones, filled with globally-relevant artworks and objects. Our kids don't need to scrape together the cash to go to London to get inspiration. They can find it right here. So what if not everything is on display at once? Honestly, who cares? This stuff isn't hidden. It is conserved and cared for and it belongs to us.
I say this as a baker's daughter, as the first person in her family to go to university, as a woman who was once a child of six, standing in front of a painting in the National Portrait Gallery and experiencing for the first time what it feels like to be totally, utterly blown away. Art inspired me, and it gave me something that my family and my school could not.
Flogging off our cultural treasures will get us nowhere; it won't even provide a temporary respite from the crushing economic situation we face. But now more than ever we need inspiration and ideas and innovation – three things Manchester has for hundreds of years been brilliant at generating. So you can keep your short-termism, Mr. Leech. And you can keep your hands off our art while you're at it. It's not yours to sell.
Read about more about culture in Manchester. Try our interview with Dave Moutrey as he explains his plans for a brand new Cornerhouse (and how the economics stack up); or try Kate Feld's culture briefing posted earlier this year – a cultural landscape that is actually looking pretty damn good.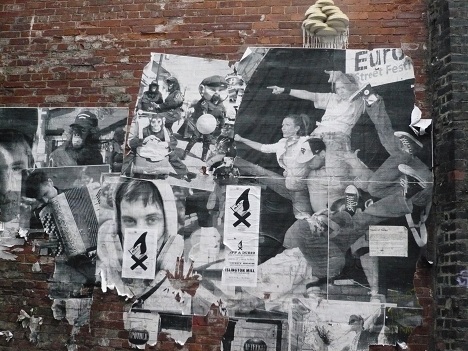 Images: all Creative Tourist except first thumbnail, We Rock Hardest, Ben Eine, appearing at The Lowry in June 2012.