Yorkshire Sculpture Park
Polly Checkland Harding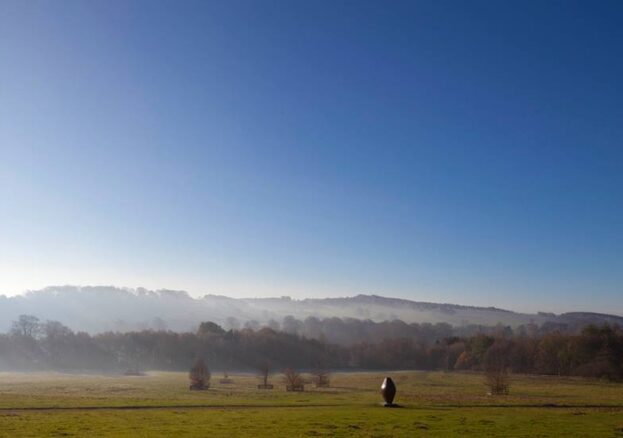 Yorkshire Sculpture Park is a remarkable cultural attraction: a leading international centre for modern and contemporary sculpture situated in 500 acres of the 18th century Bretton Hall estate in West Yorkshire. Here, you'll find an incredible, year-round programme of temporary exhibitions held in YSP's six indoor galleries, as well as around 80 works by leading artists on display across the beautiful parkland. An independent charitable trust supporting 45,000 people each year through its learning programme, YSP is a registered museum that won the prestigious Art Fund Museum of the Year Award in 2014 – among its many other accolades. Just over a half-hour bus or approximately 17-minute drive from Wakefield city centre, the significant collection here includes site-specific works by Elizabeth Frink, Phyllida Barlow, Henry Moore and more.
The museum's aim is to 'ignite, nurture and sustain' engagement with contemporary art and sculpture, particularly for people for whom cultural participation isn't customary or familiar. This is the only place to see Barbara Hepworth's The Family of Man in its entirety, and to explore an open-air collection that includes works such as Sophie Rider's monumental hare sculpture, Marialuisa Tadei's mosaic-covered octopus and Andy Goldsworthy's Hanging Tree. Recent exhibitions from world-leading artists include incredible, logic-defying video installations from Bill Viola, and a dramatic group of 12 zodiac animal heads from Ai Weiwei.
The most recent addition to the YSP site is the £3.6m new visitor centre The Weston, situated at the threshold to the park for visitors arriving from the M1. A beautiful gallery, restaurant and shop that's perfectly designed and built to fit in with the surrounding landscape, The Weston was shortlisted for the RIBA Stirling Prize 2019. It's home to one of several food and drink spots at YSP; The Restaurant at The Weston features an open kitchen and Scandinavian-inspired interior including a wood-burning stove, with a fresh, seasonal and sustainable menu. Where The Kitchen, the family-friendly café at the YSP Centre, the Centre Coffee and Kiosk are open for walk-ups only, tables at The Weston's restaurant are available to book ahead. It's a fantastic addition to an already excellent museum.