Vermilion
Ian Jones, Food and Drink Editor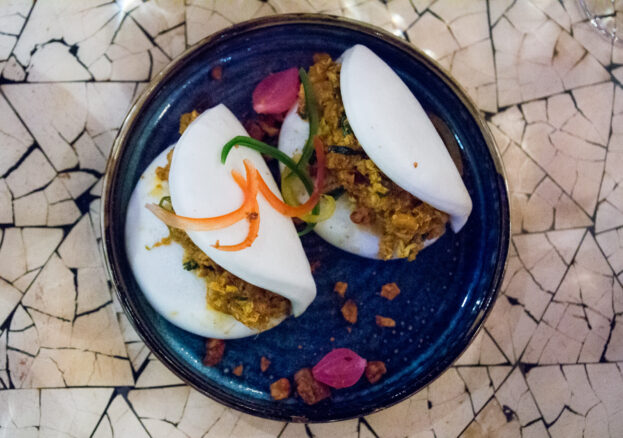 Vermilion is a stunning Indian restaurant, just a short drive out from Ancoats. With colourful lights, water features and eye-catching sculptures, it feels like a little piece of Dubai plucked from the UAE and deposited just outside Manchester. Every element is a treat to the eye, including a red-lit lift upstairs to the main dining area. Tonight, we're here to sample the dazzling new menu, courtesy of the new consultant chef, Bobby Retnakumar Geetha.
You might know that name – in 2016 he became the only South Indian chef to make the final 10 in BBC's Masterchef: The Professionals, so this is something of a coup for the Vermillion team. He introduces each dish, explaining the reasons behind them and what the consist of.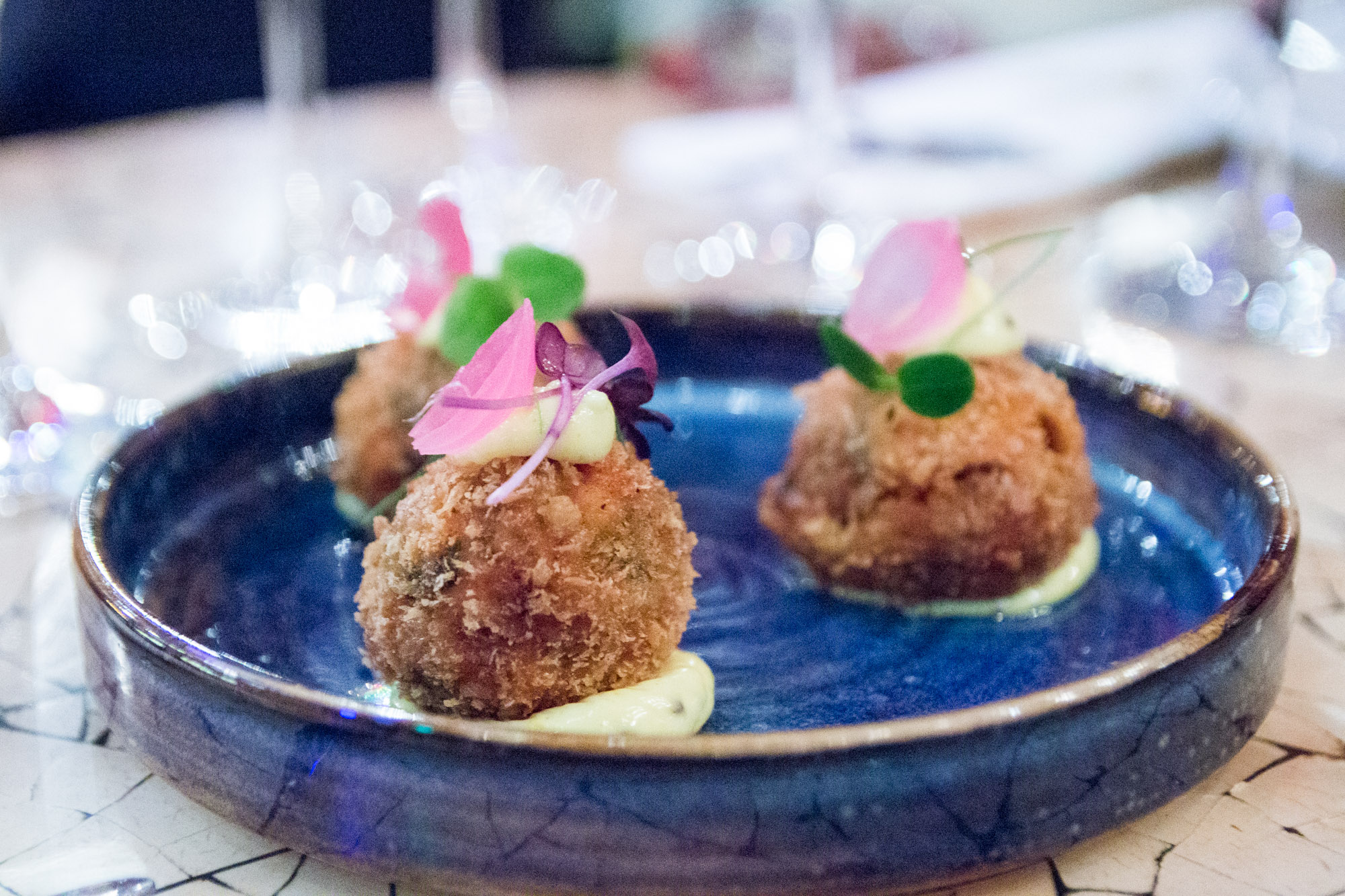 Advance warning, a lot of food was served up here. About halfway through, I loosened a belt notch and soon started to wish I'd worn tracksuit pants. There's almost too much to get through, so let's focus on the highlights.
First up, a wonderful chaat. This street food classic combines a host of perfectly-balanced flavours and textures, delivering a pleasing amount of heat. There are crunchy cross-sections of fried lotus, teamed with pomegranate, vermicelli and enough surprises to make it one of Manchester's better chaat options.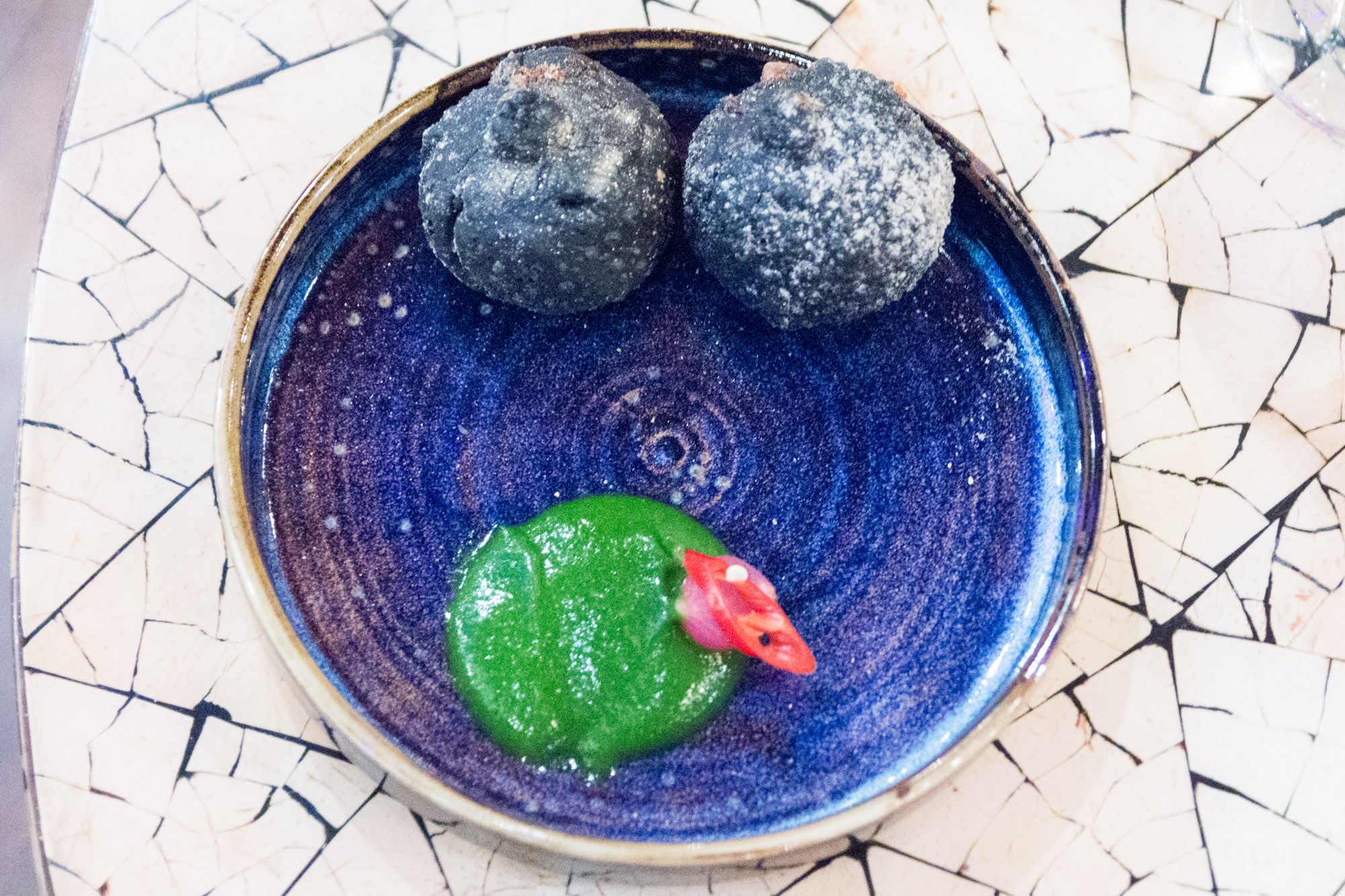 The black bomb, edamame samosa is another eye-catching winner. Charcoal great, it's a beautiful mini-globe of cheesy goodness, mingled in with gentle sweetcorn and edamame beans. It's the perfect course for a place as dazzling as Vermillion.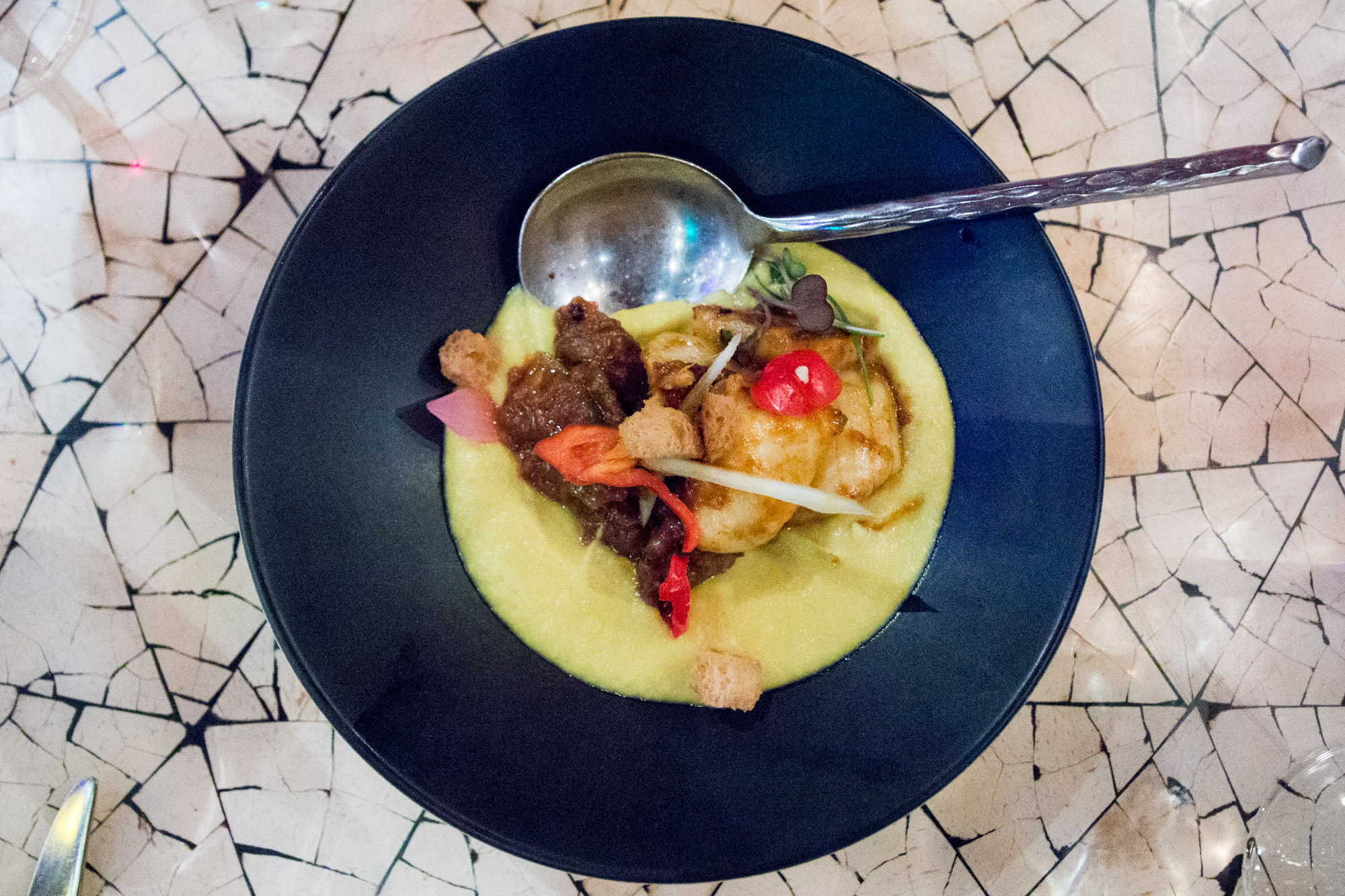 Again, the lamb rib-lets are superb. Slow-cooked and seared chunks of soft, salty lamb meat, flavoured with subtle hints of star anise and scattered with edamame beans lay in a rich, moreish gravy. You'd be hard pushed to find something as carefully-crafted at this anywhere else in Manchester.
Prefer seafood? The scallop dish is a triumph. A cute bowl of fresh king scallops teamed with harissa-infused lamb Merguez sausage, tomato masala, plus a gloriously bright turmeric cauliflower puree. It's a fascinating mini-mountain of food, with every bite delivering a completely different sensation in terms of texture and taste.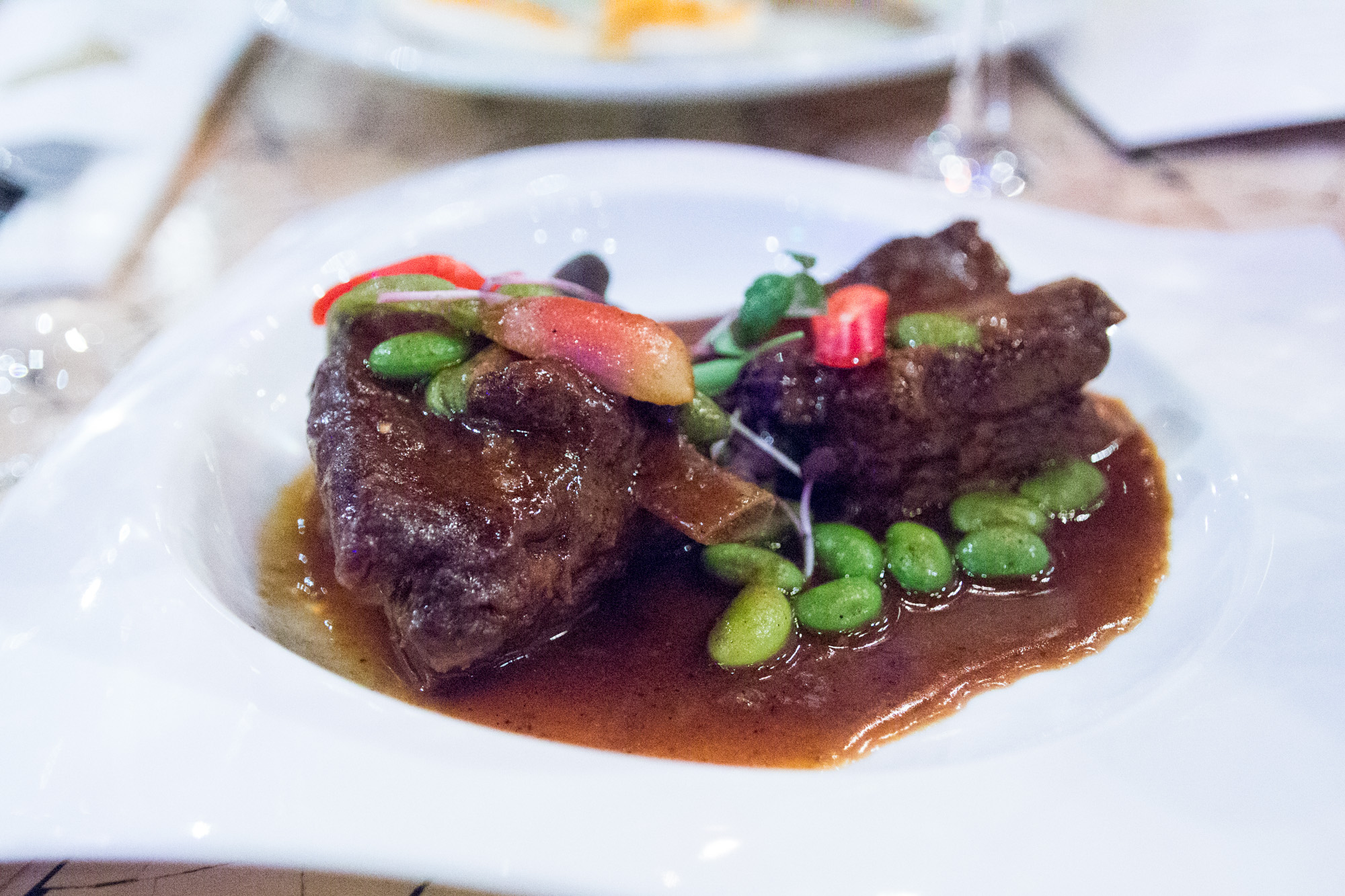 The crispy butter chicken kofta bonbons are bite-size morsels consisting of cheddar and butter chicken, coated in crispy panko breadcrumbs, lay on a delicious disc of turmeric-tempered mayonnaise. They're devoured in a heartbeat, and rightly so.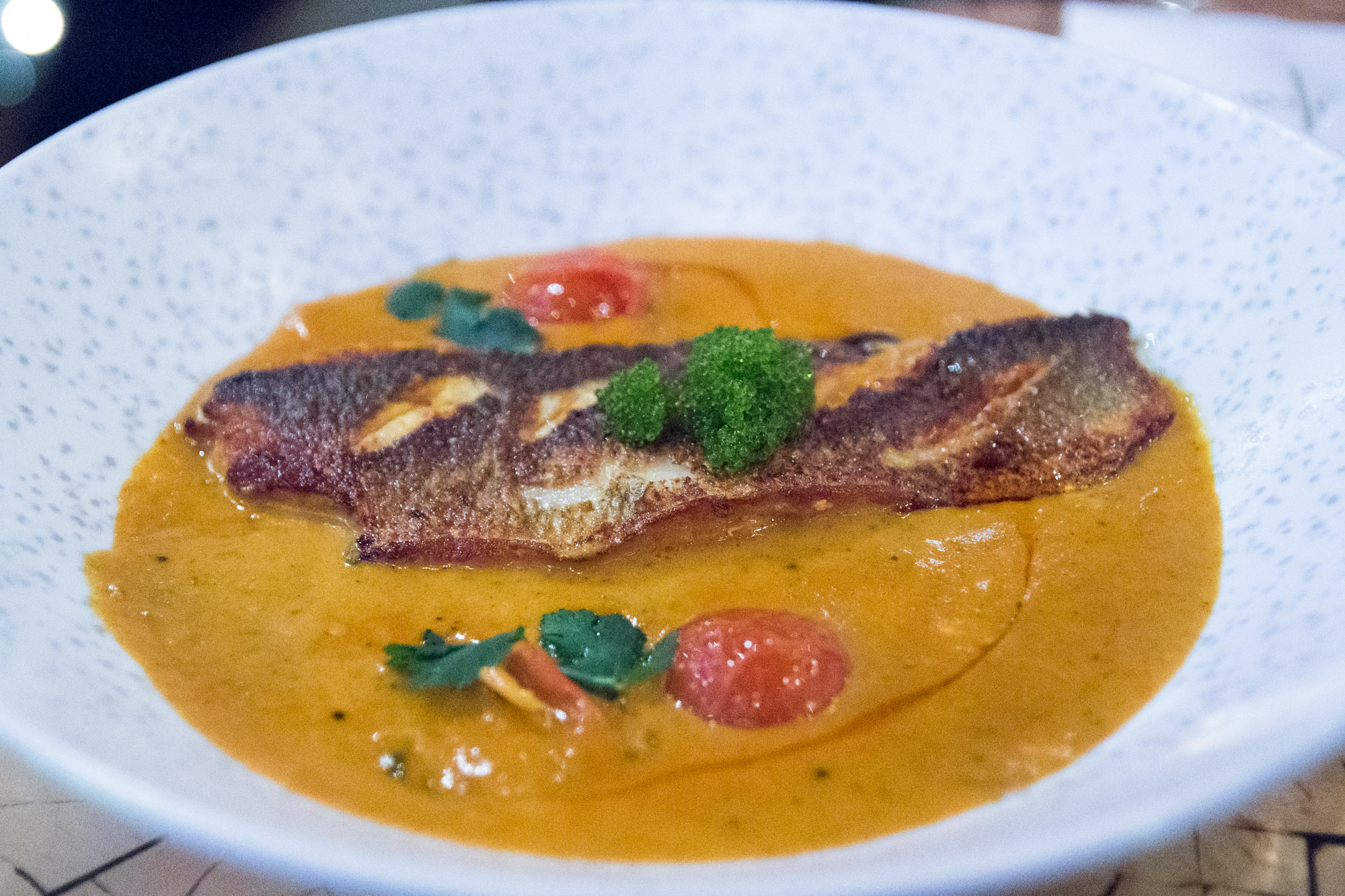 When it comes to the large plates, the sea bass is the standout dish, and arguably the most traditional item on the menu so far. An expertly-cooked fillet, with that all-important crispy skin, resting on an exceptional Kerala sauce, made with plenty of coconut and cherry tomatoes. It's a worthy choice for the most must-try dish, particularly if you're going for the usual starter-then-main type meal.
The cute-looking dessert option rounds things off wonderfully. A little ice lolly on a stick, which turns out to be a classic Indian kulfi, creamy and sweet, with an unusual but excellent dark rock of Mancunian bee honey crumble on top. At the side, a tangle of red that tastes like sweetshop red shoelaces elevated to new heights (actually made with vermicelli). It's laugh-out-loud brilliant, a treat for the eyes and absolutely delicious.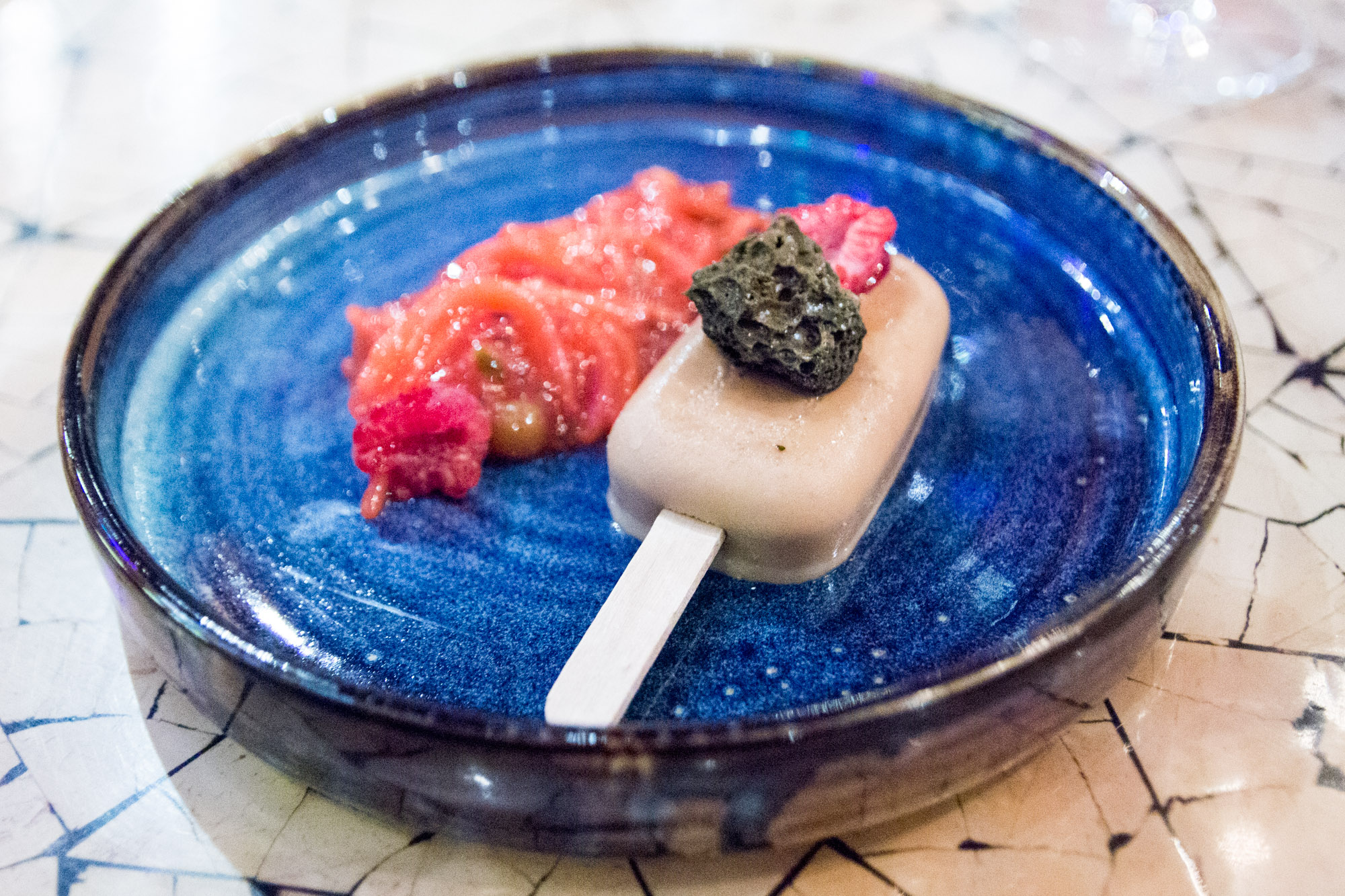 It's a bold move to bring such an esteemed chef to Manchester, particularly considering the current climate, but on tonight's showing it's certainly paid off. The new menu at Vermillion is a boundary-pushing but ultimately exciting and successful introduction of all-new dishes to the city.