Hope Mill Theatre
Creative Tourist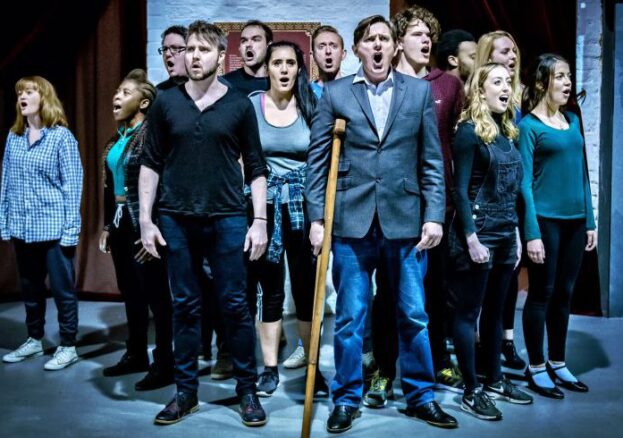 Hope Mill brings exciting fringe theatre productions to Manchester's thriving live theatre scene. Sitting in a Grade II-listed former Mill on Pollard Street, which to those unacquainted is in the New Islington outer reaches of Ancoats, Hope Mill is a fringe theatre venue that bolsters Manchester's already broad cultural remit.
Far from your typical theatre, there's also a café and bar in the old engine room
It was founded by Joseph Houston and William Whelton. After spending time working in London's theatre world, the couple set their sights and ambitions on Manchester. Taking note of the many 'west of West End' London theatre companies that stage Next Big Thing-type productions, Houston and Whelton decided it was high time that Manchester saw a piece of the action.
It makes sense. With a recent influx of creatives deserting the capital for the North West, Hope Mill Theatre is the perfect place for such a venture, with its Ancoats postcode being ripe for the kind of start-up we like to see.
Having staged swathes of plays and musicals since opening its 120 capacity auditorium, Hope Mill Theatre often takes risks in what they stage, leading to the type of theatre you might not find elsewhere in the city.
The type of theatre you might not find elsewhere in the city
Far from your typical theatre, the impressive backdrop also caters for weddings and events. There is a café and bar situated in the old engine room, stocked with coffee, sandwiches and home-baked goods. Or if you want to pair your visit with another Ancoats eatery, why not take a trip to the nearby Rudy's Pizza, Cutting Room Café and Bar or Café Cotton, all a stone's throw away.