Co-op Live
Creative Tourist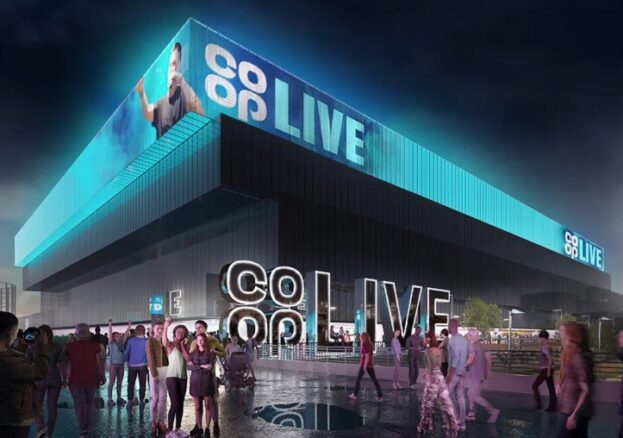 Accommodating 23,000 people, East Manchester's Co-op Live will be the UK's biggest indoor arena, set to open in December 2023.
The arena will follow a music-first approach — one that has informed its build from the ground up. It's innovative 'smart bowl' design was inspired by conversations with rock legend Bruce Springsteen and pop star Harry Styles, and will help create an "intimate" atmosphere, "ensuring both the fan and artist can fully immerse themselves in the show".
Contributing to that immersive experience will be the unusually low ceiling, and smart tiered seating that allows fans to be as close as possible to their favourite musicians. There will also be no corporate branding during shows — something that will get a thumbs up from most.
"Co-op Live is about the fan and the artist, it is specially designed to deliver the best sound, atmosphere and experience for everyone who walks through our doors," says President of OVG International, Jessica Koravos. "Innovative technology and design will bring a unique live entertainment experience to the UK."