Try Thai Manchester
Ian Jones, Food and Drink Editor
Try Thai has been quietly going about its business for many, many years, serving up authentic, well-made Thai dishes in the heart of Chinatown. It's long been a personal favourite, dating back to my very first visit back in the heady days of the mid-90s when Instagram wasn't a thing and Donald Trump was best known for his cameo in Home Alone 2.
Back then, one dish stunned me into silence, and it's this same dish that I've had each and every time I've been – well into the double figures by now. I'll reveal all below, but first the venue. Again, it's unshowy, a neat room with no audible soundtrack other than happy diners chattering away, that could be from any point in the past 40-50 years. Try Thai isn't about following fashions, trends or hashtags, the sole focus is on good food and good service.
For starters, we go for the crispy battered soft shell crab – fried up in tapioca batter and served with sweet chili sauce. Give it a miss if you're on a diet, but if you want something soft and crunchy, packed with flavours and too many calories to count, it's a winner.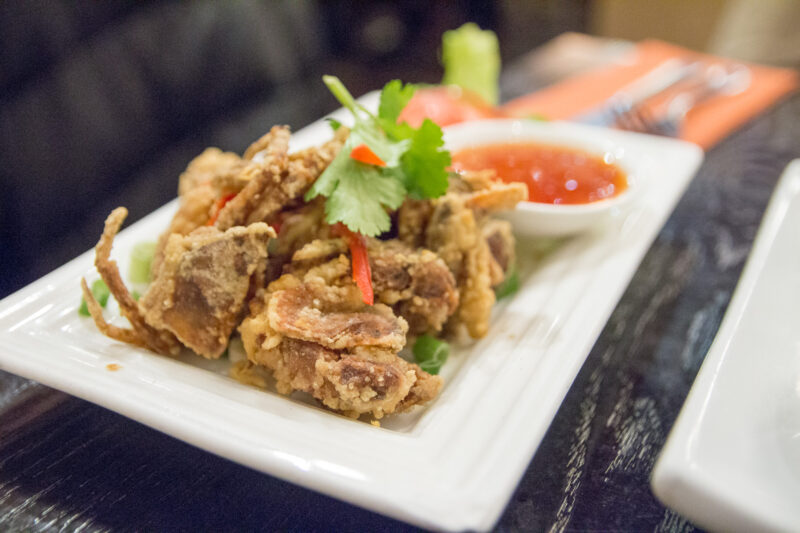 The same goes for the Pad Thai. It's a classic, done well, full of fresh ingredients and a simple but potent sauce, topped with crunchy beansprouts and a light salad on the side. Everything fits together like a dream – it's a perfect Pad Thai, nothing experimental or out-there, just simple and delicious.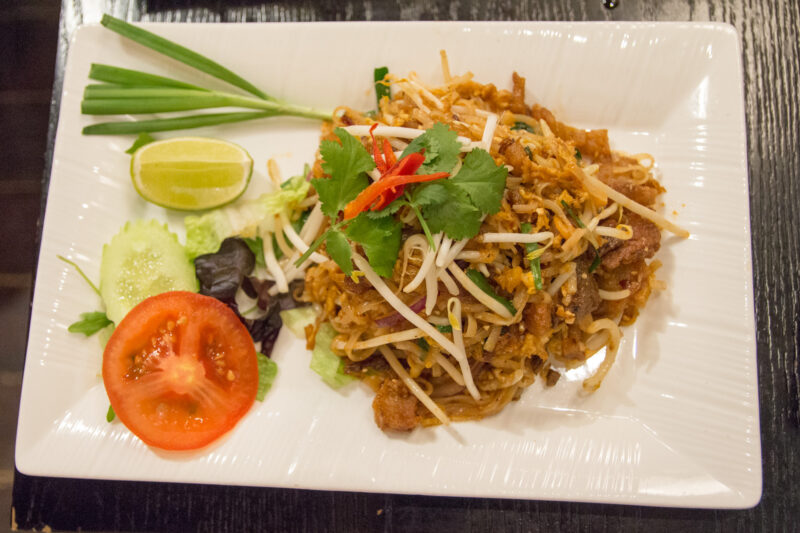 Now for the reason we're here. Ladies and gentlemen, the jumbo king prawn with garlic and pepper. Jumbo is an understatement – these are the biggest prawns I've ever come across in Manchester, still in their shell, gloriously fresh and bouncy to the touch. These are worth the price of admission alone, but it's the sauce that floors me, every time. Like everything Try Thai do, it's deceptively simple but touched by magic: a dark, powerful sauce, very heavy on the garlic (a mixture of both fresh and crispy garlic bits) and ground pepper for a slight hit of satisfying heat.
Drizzled over the city's mightiest prawns, this becomes an intoxicating combination of bright, fresh seafood tangled up with near-illicit murky flavours. When ordering this dish I excitedly tell the waitress about how much I adore the sauce and she simply nods smiling, before saying she hears this all the time.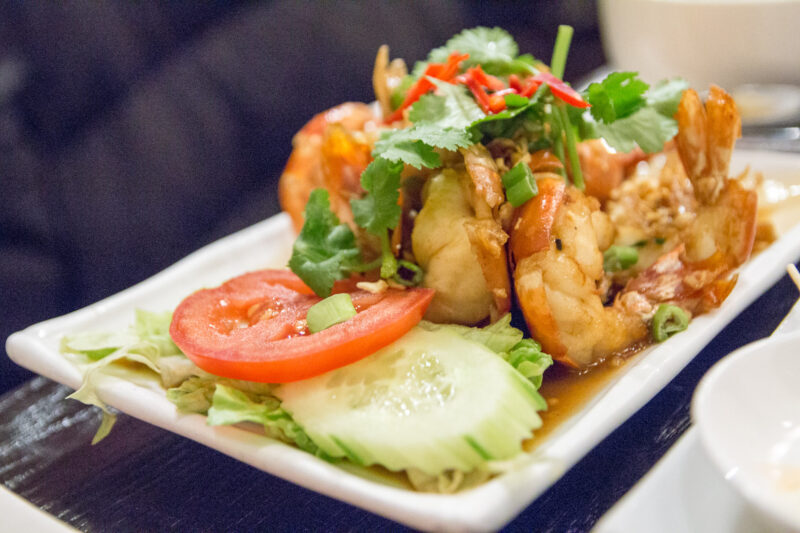 Try Thai has been one of the city's special restaurants for years now, in part because it does what it does with skill and doesn't like to shout about it, but also because of those jumbo prawns in garlic and pepper sauce. The menu states "there's so many choices you'll need a few visits", and this is very true – it's a pleasingly large menu – but odds on you'll be unable to resist the siren call of the jumbo prawns.