Maray x Track
Anne-Marie Pattenden, Food & Drink Writer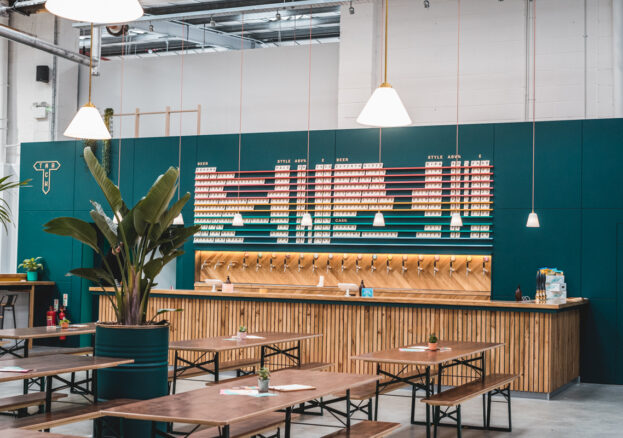 Award-winning Middle-Eastern-inspired Liverpool restaurant group, Maray, are about to venture into Manchester with a new restaurant this summer. Ahead of this, they've partnered with Mancunian local heroes Track Brewery to create a delicious new light, fresh beer titled Maray Pale.
The partnership selected a blend of three different hops to achieve this summery, hoppy flavour: Citra, Nelson and Rakau. It's easy to drink and also the perfect accompaniment to Maray's food.
Maray has partnered with Mancunian local heroes Track Brewery to create a delicious new light, fresh beer
Maray is named after the most fun foodie Parisian district of all, Le Marais; the inspiration for founders Thomas White, James Bates and Dom Jones to start up in Liverpool back in 2014. At first, they dreamed only of serving 'the best falafel in Liverpool' with fabulous cocktails in a relaxed atmosphere but went on to open two further locations in the city over the last eight years. And very soon they're due to open up on Manchester's Lincoln Square.
We tested this out at a celebratory pop-up event in Track Brewery this weekend. When Tom from Maray serves our Maray Pale, he explains that it was freshly canned just an hour ago – that's the benefit of serving up in a brewery. He follows up with three of Maray's most popular dishes, which both look and taste beautiful.
First is a smooth and creamy hummus, topped with pesto-like chermoula, little bursts of pomegranate, and chopped parsley. It's dusted with paprika and served with a pile of flatbread. The beer works perfectly in refreshing the palate between bites of hummus – all the better to eat more.
The falafels, served on a bed of hummus and tabbouleh packed with parsley, are quite simply the best falafel we've ever had. They're Egyptian style, full of green herbs and peppery aromas, while the deeply crunchy coating is jam-packed with cumin. It's obvious that much effort has gone into perfecting the recipe.
Then there's Maray's most famed dish, Disco Cauliflower. It's full of flavour and a juicy textural contrast to the earthy hummus and falafel. The generous portions of roasted, spiced cauliflower are bejewelled with a range colourful toppings: flaked almonds, pomegranate, chermoula, harissa, yoghurt and tahini.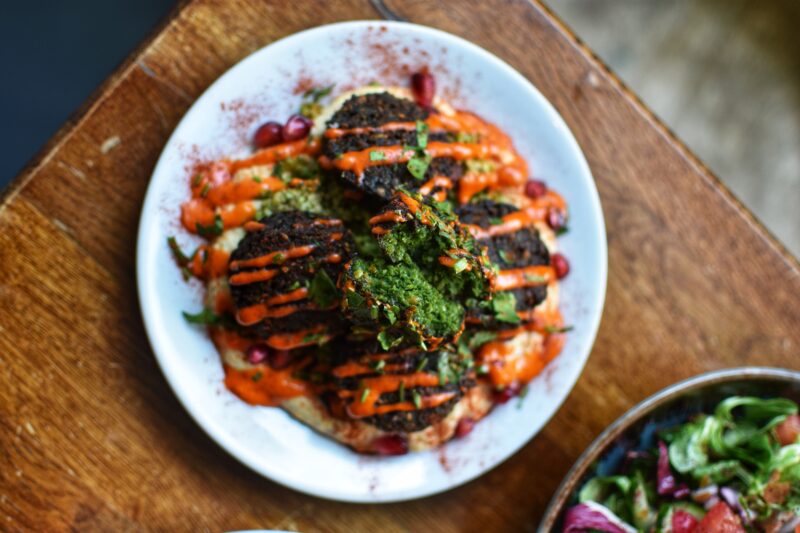 For science, we also order a couple of pints of tonight's star beer on draught and it's just as thirst-quenching as the cans. This beer will be ideal for those sunny days that those dubious weather reporters keep promising. After being so well taken care of by the Maray team, and bowled over by exciting Middle Eastern flavours, we await the full Manchester opening with breath very much bated.