The Lantern
Kristy Stott, Theatre Editor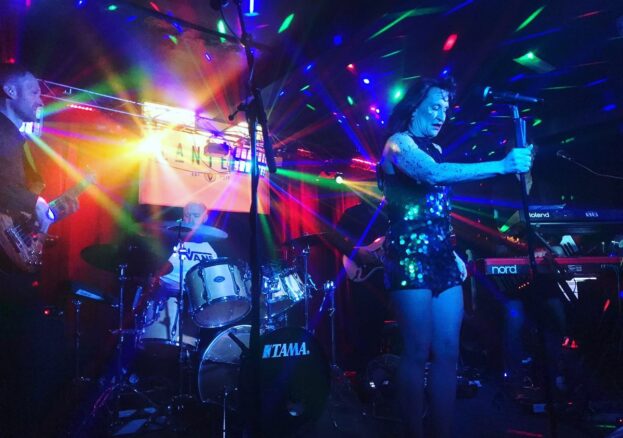 Over the last few years, a cultural revolution has been bubbling away in Halifax. Alongside the blossoming food and drink scene, the town's music scene and live events have been flourishing too. Situated next to The Alex (formerly known as Alexandra Beer House) and opposite The Victoria Theatre, The Lantern has been a big player in Halifax's burgeoning music scene.
A thriving independent live music venue with a great little pub attached, The Lantern has hosted some incredible acts since it opened in November 2017. An intimate venue with a capacity of around 130, The Lantern is authentic, urban and cool. Back in 2018, Halifax was dubbed 'the Shoreditch of the North' by a DJ on BBC 6Music. While we get the gist – we love Halifax, and The Lantern, because it's not the slightest bit flashy or pretentious – let's not forget we're talking about gritty West Yorkshire here.
The Lantern – which was previously a restaurant – had been derelict for 16 years before young visionary Ben Adey realised the building's untapped potential. Now a well-respected live music venue and micropub, The Lantern is known nationally for putting on great shows and championing live music. Since opening, the grassroots music venue has played proud host to Martha Reeves & The Vandellas, Baxter Dury, The Wedding Present, PIGS PIGS PIGS PIGS PIGS PIGS PIGS, The Virginmarys, John Bramwell (I AM KLOOT) and many other acts.
In addition to the intimate and lively gig space upstairs, The Lantern boasts a well-stocked ground floor bar – with four cask ales on the menu. Open from Wednesday through to Sunday, patrons can enjoy good beverages in a relaxed and welcoming environment. With friendly staff, who know a thing or two about beer, The Lantern sits with the likes of stylish Grayson Unity and the Victorian Craft Beer Cafe on Halifax's indie beer scene.