The Counter House
Ian Jones, Food and Drink Editor
It's clear that now, more than ever, Cutting Room Square in Ancoats is home to some of Manchester's best places to eat and drink. The Jane Eyre, Canto and a few feet down the road, Blossom Street Social, have all impressed in recent months. And with its new menu, The Counter House jumps right up there.
Based next to NAM, it's one of the more striking venues around these parts, with huge ceilings and vast glass windows to gaze out at all the passing sausage dogs. It bills itself as a vibrant neighbourhood eatery, open for breakfast, lunch and dinner, but works equally well as a smart, sophisticated option for a date or a catch-up with friends.
A vibrant neighbourhood eatery, open for breakfast, lunch and dinner
The menu reflects this versatile nature, ranging from crowd-pleasers like chicken wings and burgers, to well-designed vegan dishes such as the banana blossom katsu or the roast cauliflower. It's all about plates, small and large, that work well as starters and mains for an evening meal out.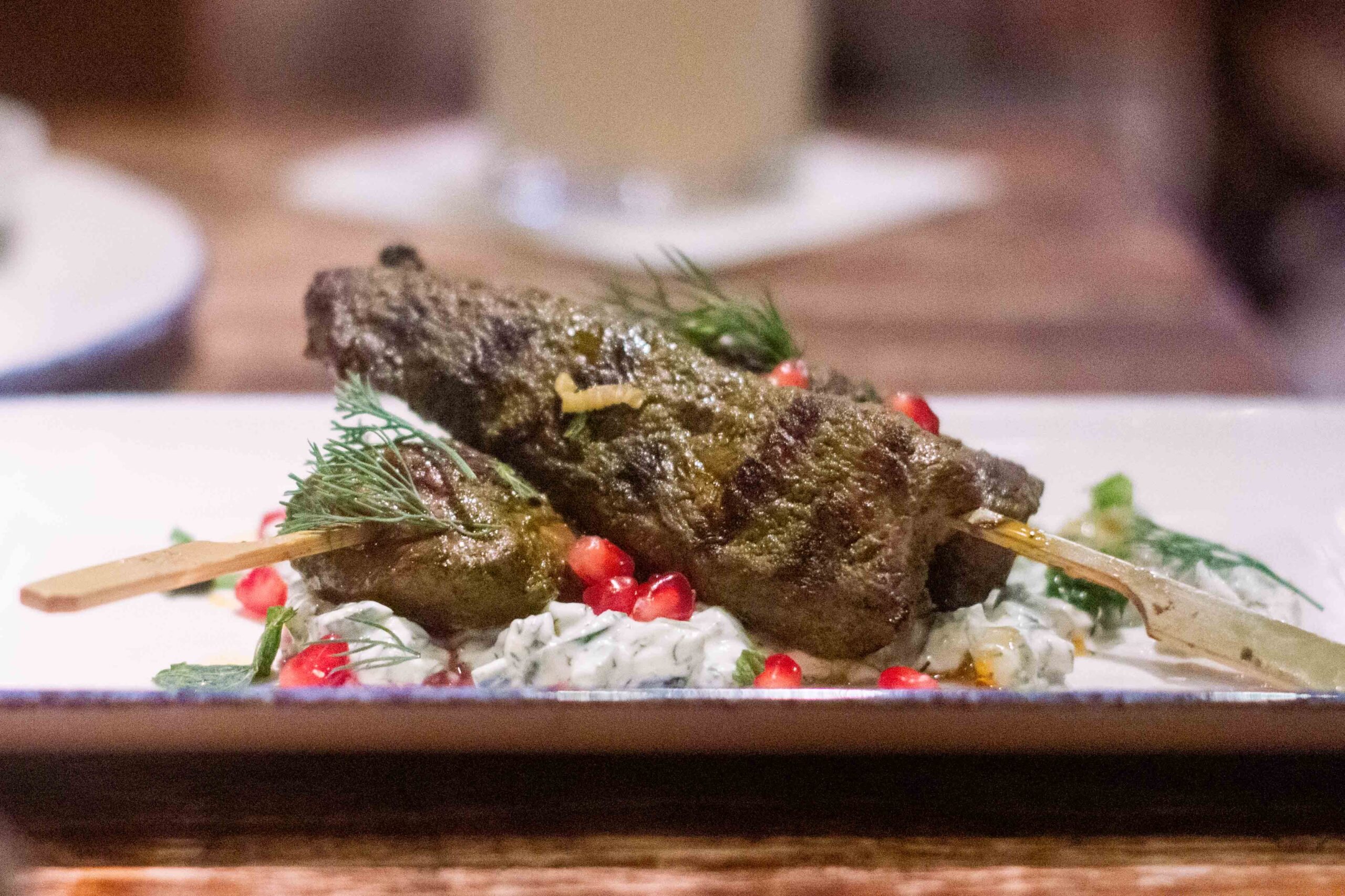 The chargrilled chermoula lamb fillet skewers are a delight. They're hot from the grill and a great showcase for those excellent lemon and gamey flavours, scattered with some dill and sat atop some fresh tzatziki full of pomegranate seeds. It's a plate of pleasing contrasts, from crisp clean yoghurt to dark, earthy meat.
From the mains, the pork dish is spectacular. The slab of meat almost defies physics – the crackling splits neatly under the knife, somehow without forcing the soft, tender pork to spill out. Again, the meat is cooked and prepared beautifully, a testament to the excellent sourcing practices in the kitchen.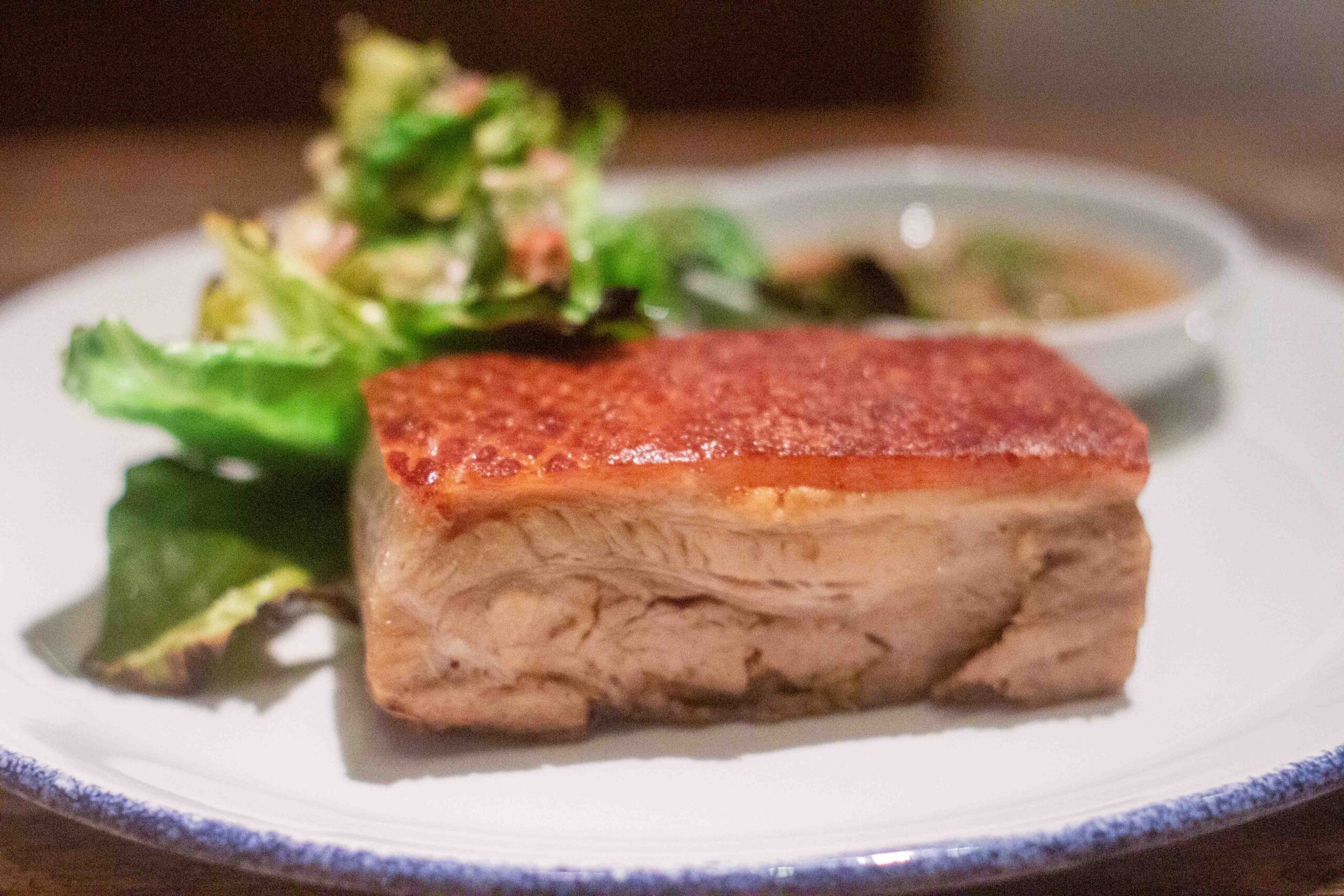 The baked cod is a dramatic dish. For your money, you get a bona fide tower of food, with lime, radish, spring onion and peppers, arranged on top of a thick chunky piece of white fish, soaking up a light but potent sauce based around soy and ginger.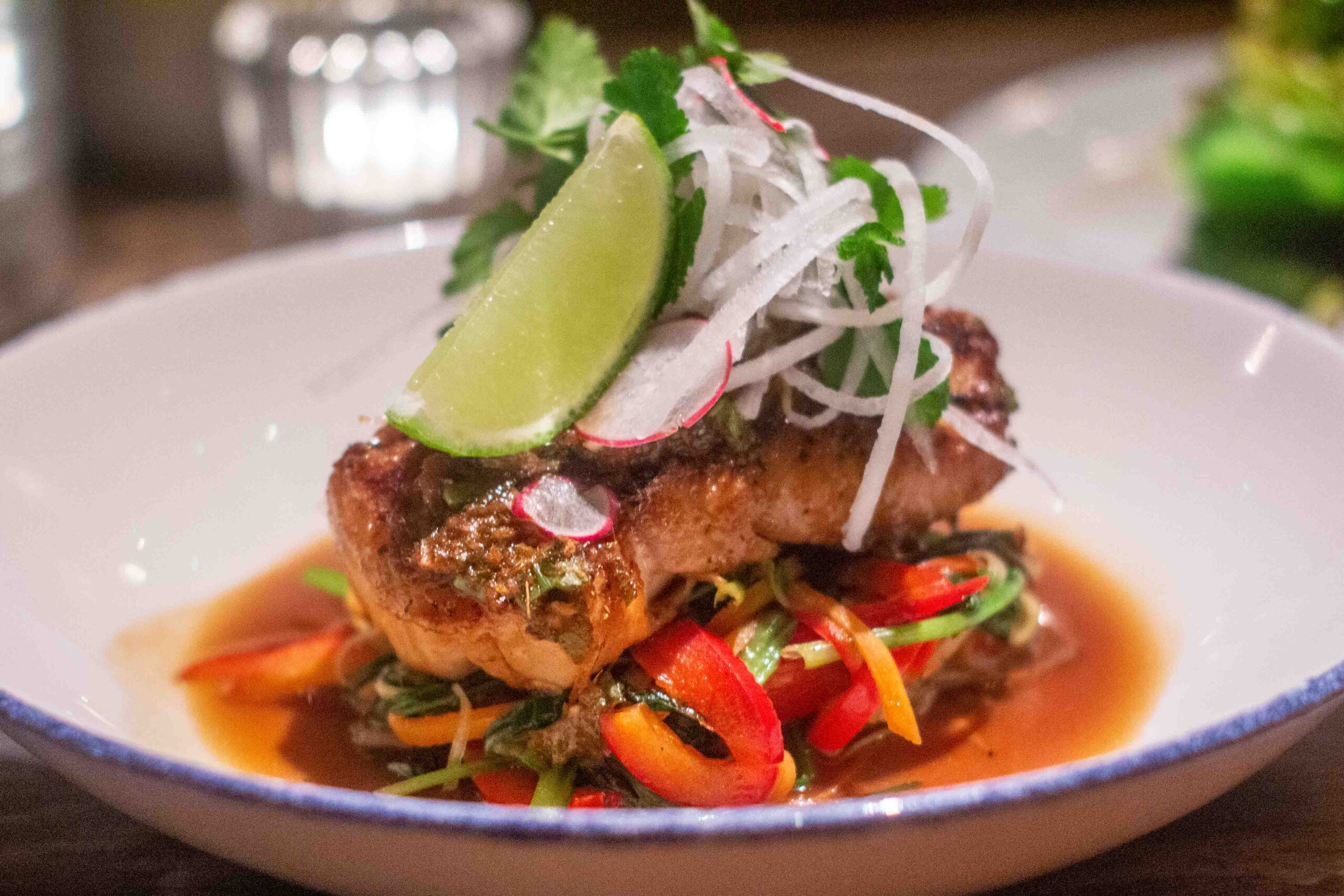 The beauty of the menu is you can nip by and eat as much or as little as you like. The plates are never too overwhelming, and priced appropriately for the area and quality of ingredients.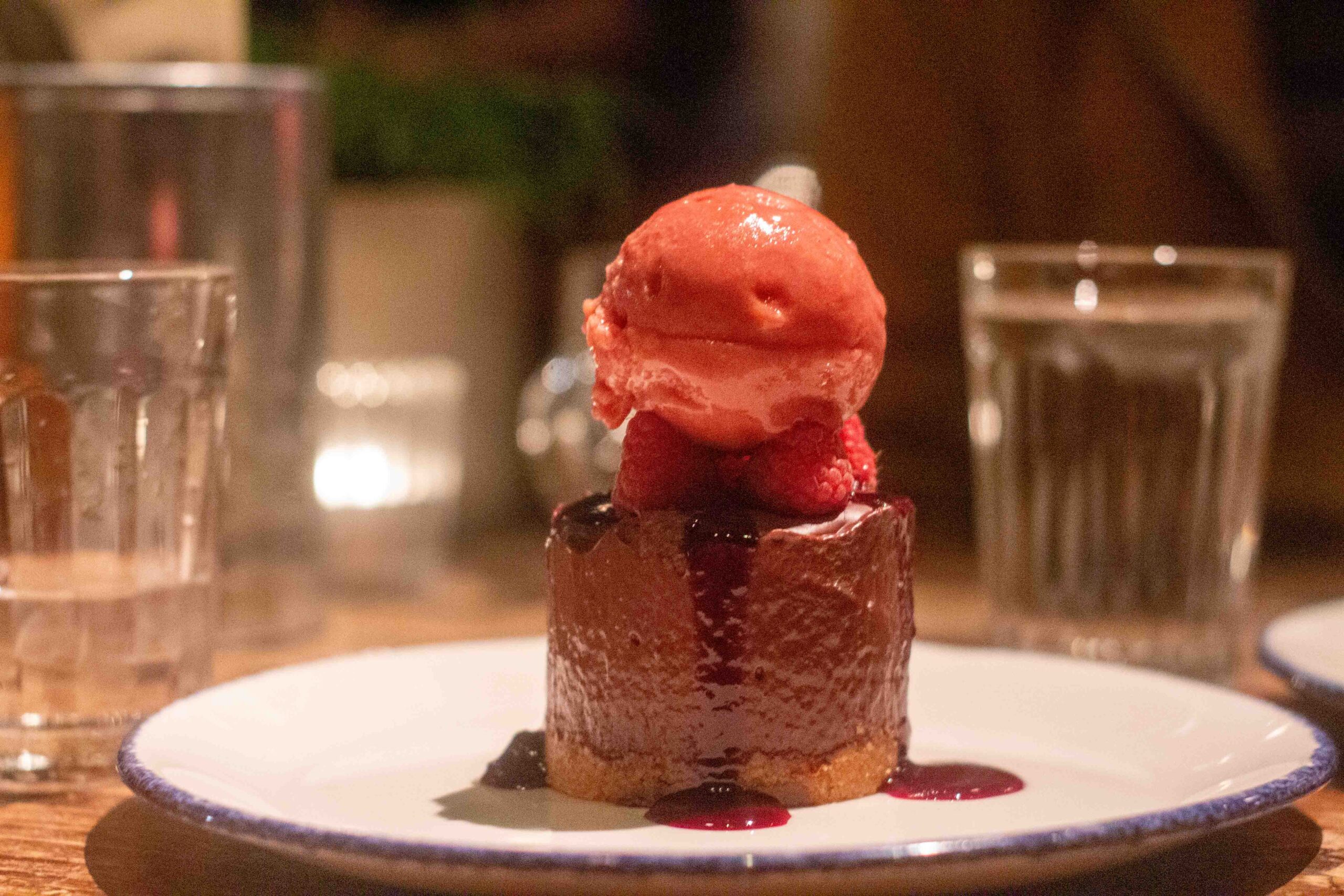 However, if you do go for a full meal, desserts are a must. The dark chocolate and biscoff torte is a perfect way to finish things off, thanks to the palate-cleansing scoop of tangy blood orange sorbet, but the lemon curd and ginger nut cheesecake is perfect for those who can't end a meal without something rich and creamy.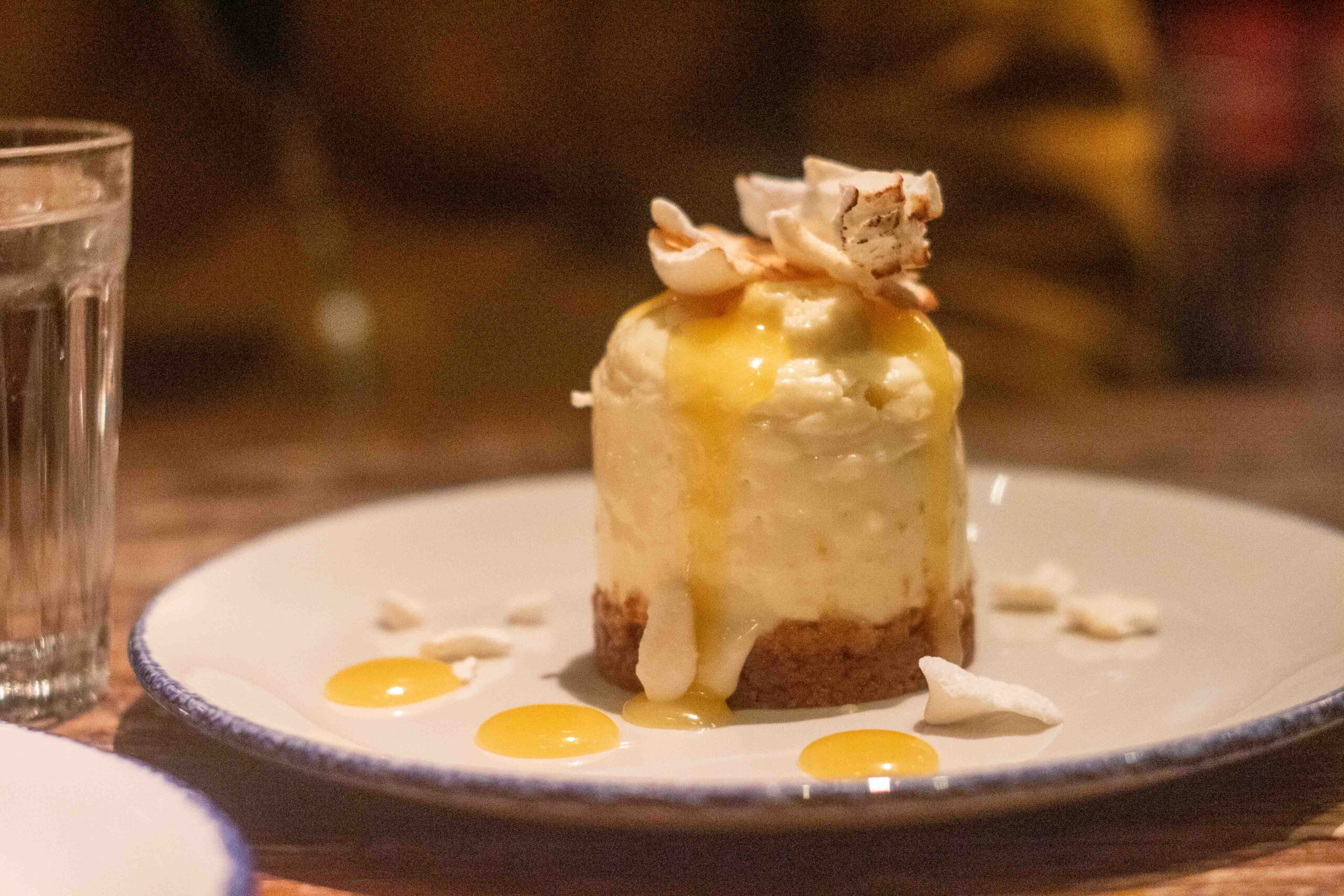 The Counter House is one of Ancoats' finest places to eat and drink, with a drinks menu as exciting and dramatic as the food. Considering the quality nearby, it seems like the friendly local competition is doing a great job of raising the already high standards to new levels.