KERB
Ian Jones, Food and Drink Editor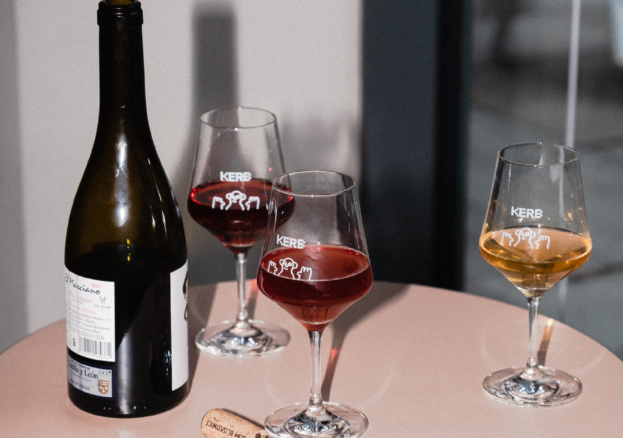 KERB has the lot. It's a neighbourhood natural wine store and bar in Ancoats, Manchester, with an online delivery service, plus the occasional exhibition by talented local artists. On top of all this, they put on regular events, including a Thursday wine tasting where the good people of Manchester can try some different wines and learn about them in the process, while getting lightly sozzled, all at once.
The KERB team has a true devotion to natural wine
It's a casual affair, so no need to turn up in a tux clutching your personalised spittoon. There'll be a loose theme, such as organising wines by producer, location, type of grape and so on. Everyone is welcome, and you don't require a certain level of knowledge to be able to enjoy the evening.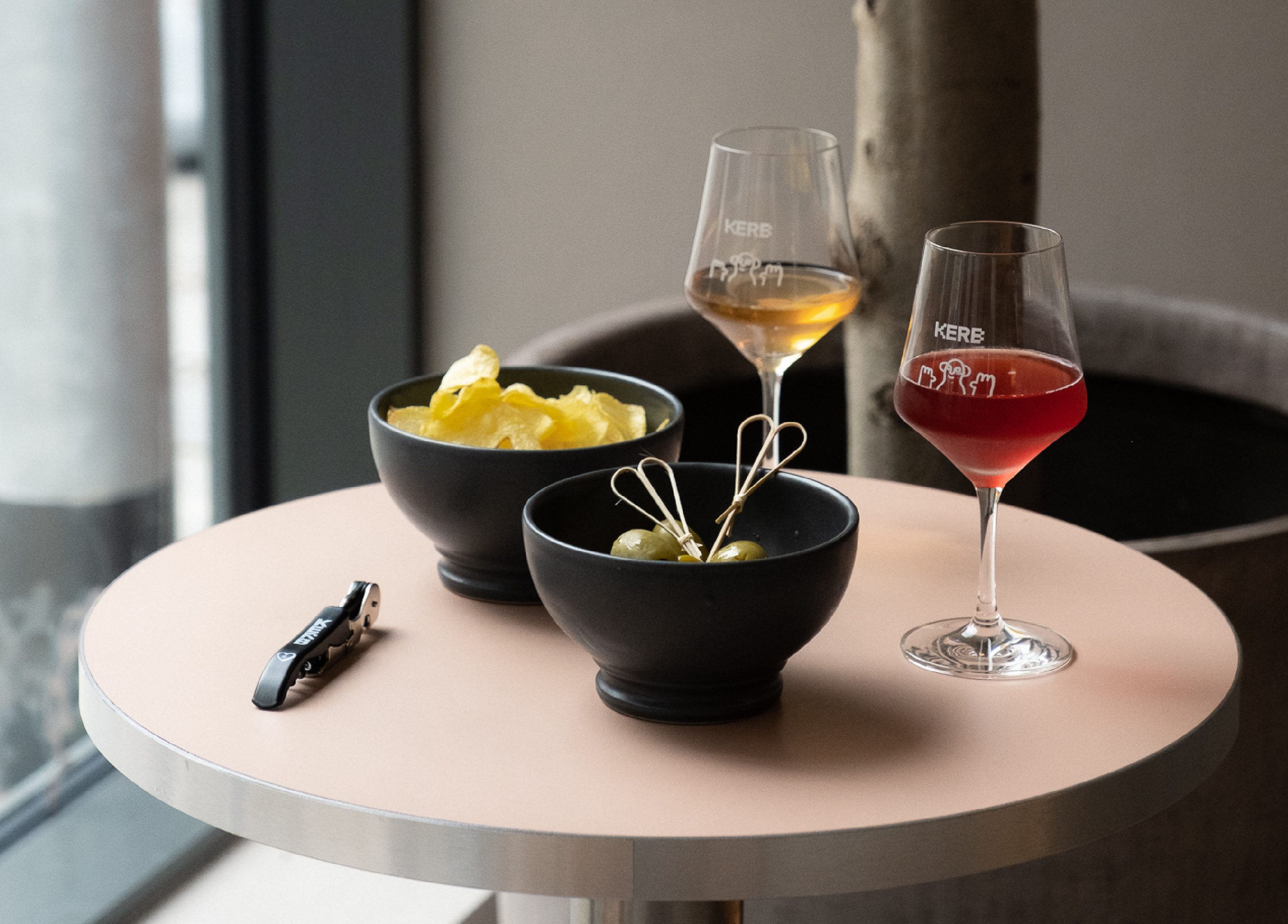 On the art front, a must-see exhibition called Screen Time launches on the 2nd February, courtesy of Morys Davies, from 6–10.30 pm and will be there until the 6th of March. Developed over two years, Screen Time is an analysis of technology and its impact on the human condition through the medium of print.
The artworks cover the topics of value, time, violence, and the impact of the internet through the use of common symbolism and Apple devices. The goal is to influence people to reconsider their relationship with their phones and, more importantly, their time, as it is in reality, the only thing we truly possess.
"Drinking natural wine means supporting smaller producers"
Grapewise, KERB has a passion for wine in all its forms, but the team have a true devotion to natural wine, praising both its low impact on the environment and the purity of the taste. To quote the KERB gang directly, "Drinking natural wine means supporting smaller producers, who have an intimate relationship with their soil, their fruit and their region. It's about farming with minimal intervention."
Their wine is sourced from selected importers and as such as it will vary by seasonality and availability. The bad news? Nothing lasts forever, this isn't the wine rack at Aldi. The good news? There will always be something new to try, with the potential to top the last one.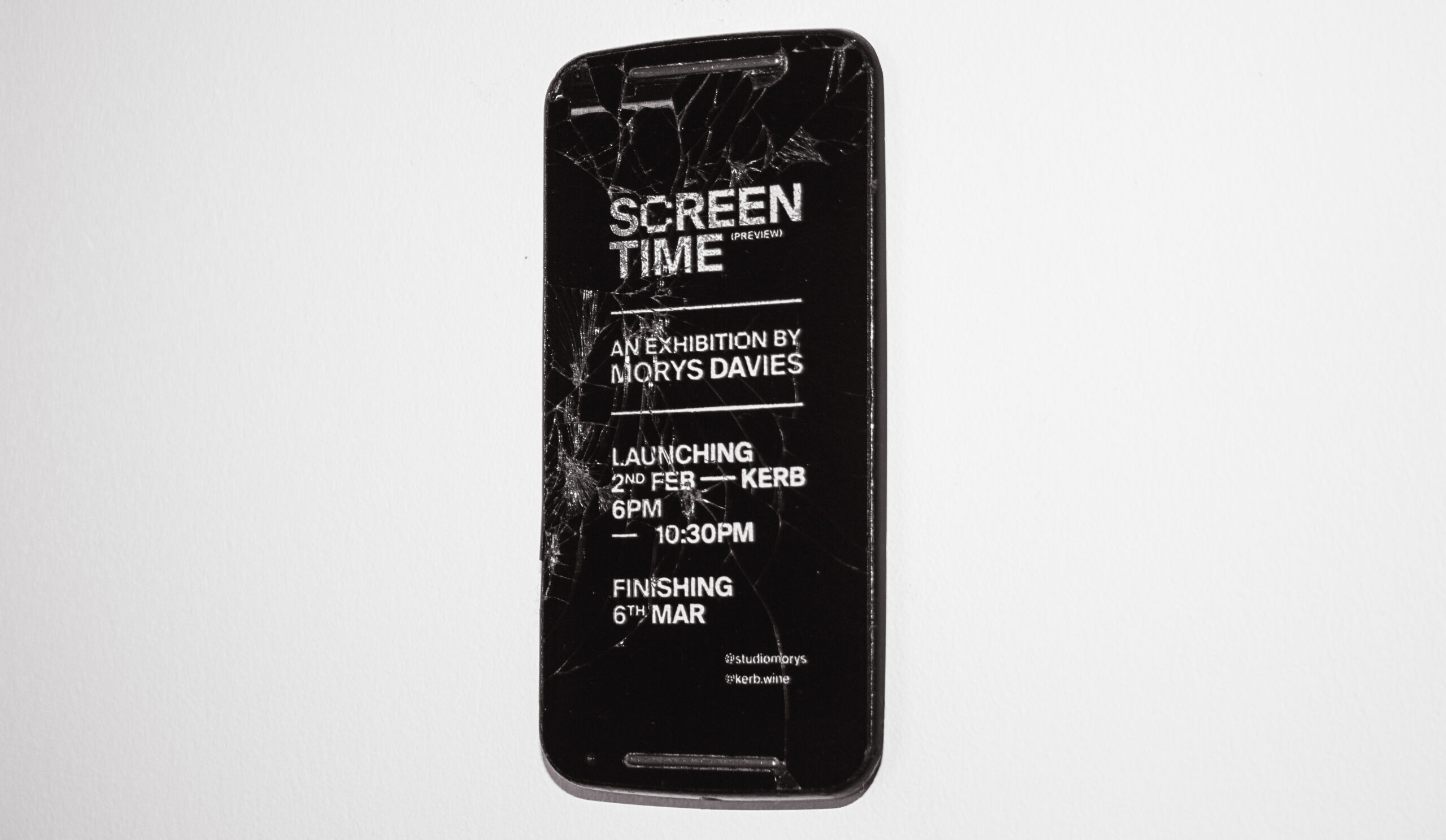 Let's leave the final word to KERB: "It's the freedom of the grape, the passion of the farmers, the experience of the drinker and connection between all three."