The Botanist Media City
Ian Jones, Food and Drink Editor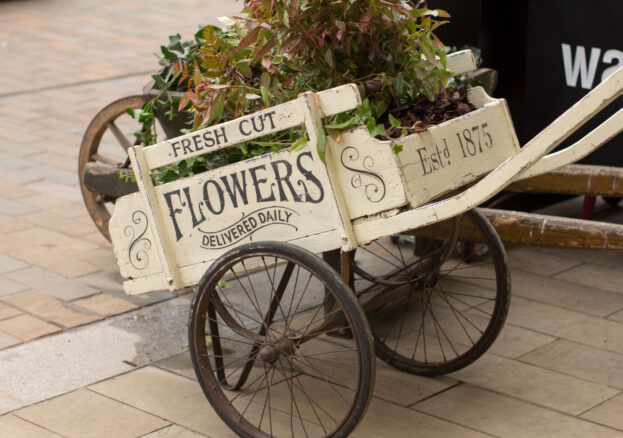 Review by Teresa Mortimer
Tucked away in a first-floor location, adjacent to the vast Media City complex, Salford's incarnation of The Botanist chain commands striking views over The Lowry, Imperial War Museum and the reclaimed industrial landscape of the Quays themselves. Inside the aesthetic is part New Orleans French Quarter jazz bar, part Chateau potting shed, with dining divided into various shabby chic 'rooms'.
All manner of drinks find a home on the extensive cocktail menu. From floral, light long drinks such as the English Mojito and the Lemon and Jasmine Collins to classy flutes of fizz such as the Blackberry Royale. The robust Bloody Mary selection features several twists on the classic, particularly delicious was the 'extra spicy' red chilli and oregano version. The only point of consternation here is whether or not one can drink the peachy smelling liquid dry ice residue in the Peach and Apricot Smash. Answer: you can't.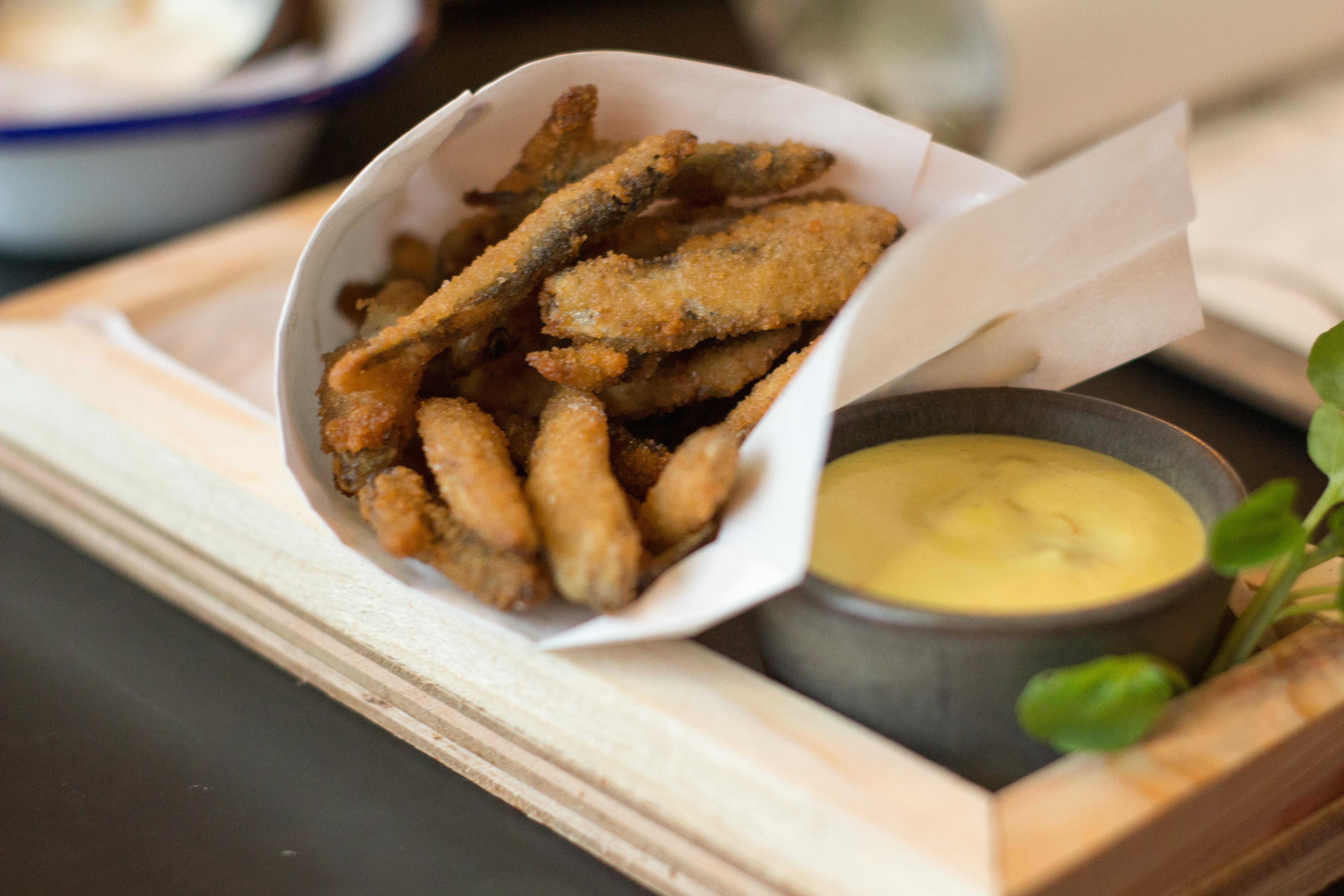 Nibbles are dispatched to the table: crispy whitebait provide pleasurable pops of fish finger nostalgia for grown-ups. Even better are the salt and pepper onion petals, an inspired combination of tender onion coated in the almost addictive savoury/sweet batter served with crème fraiche.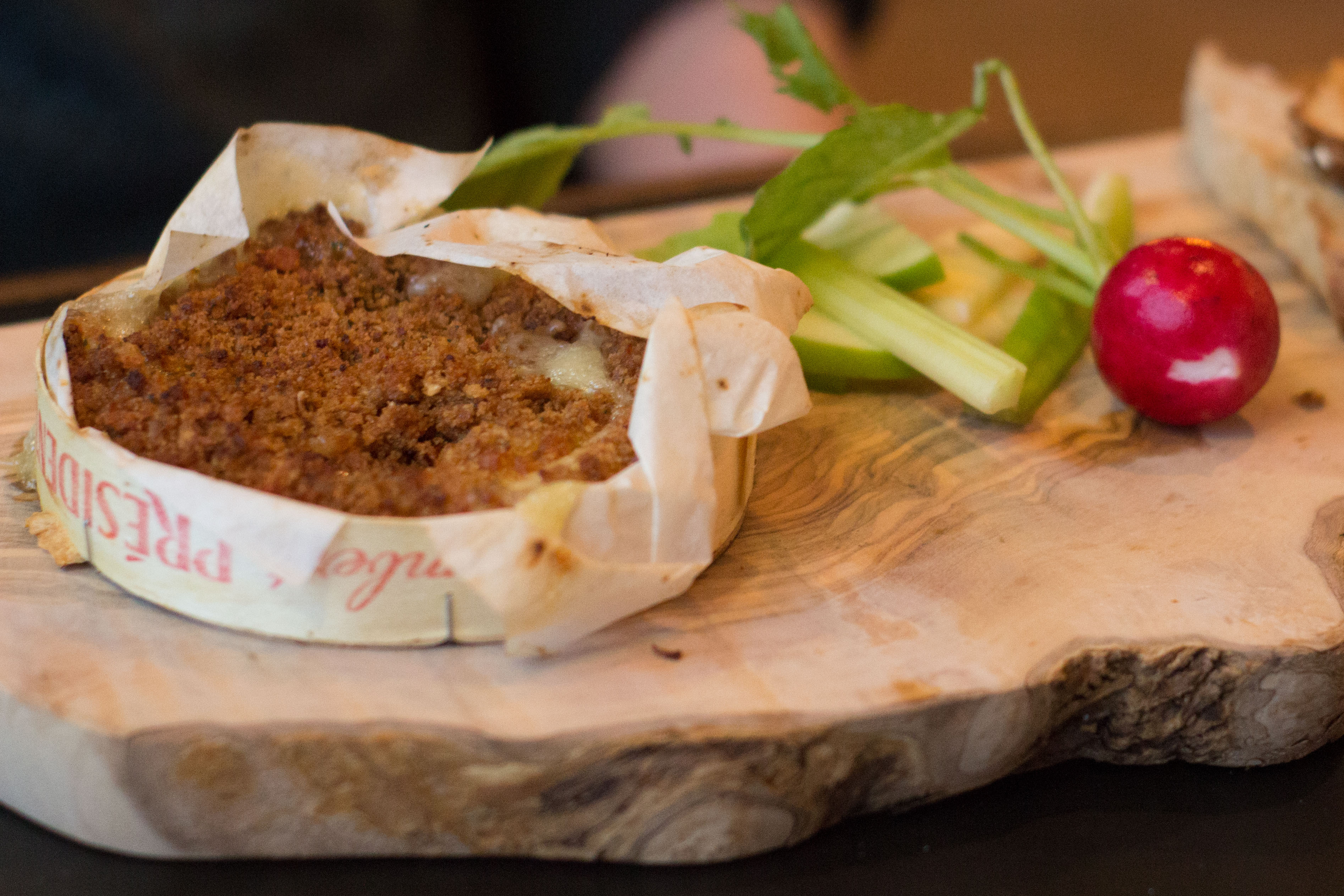 A starter of ever-reliable baked Camembert does not disappoint and the addition of sliced apple for dipping is a pleasing development of the dish. A whopping portion of Gambas Pil Pil provides good-looking plump, garlicky prawns but is let down a little temperature-wise. The chicken liver and rum paté is huge, enough for the whole table to dig into.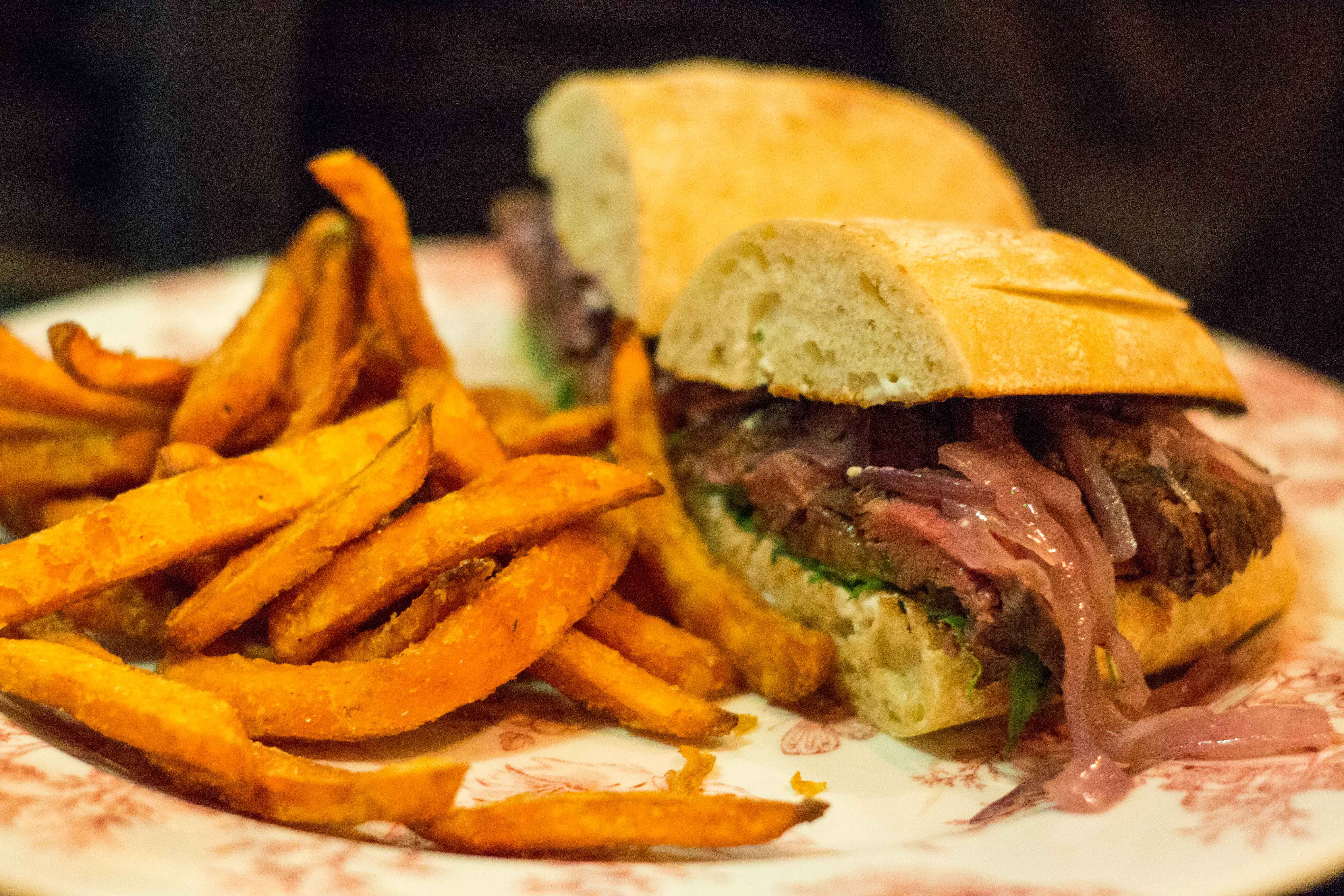 The hanging kebabs prove irresistible. Salt and pepper pork belly satisfies, with an abundance of tender, well-cooked pieces of pork. The halloumi and falafel offering was a bit light on the cheese and chickpea based veggie staple, falling victim to the trend of treating halloumi like a rare commodity.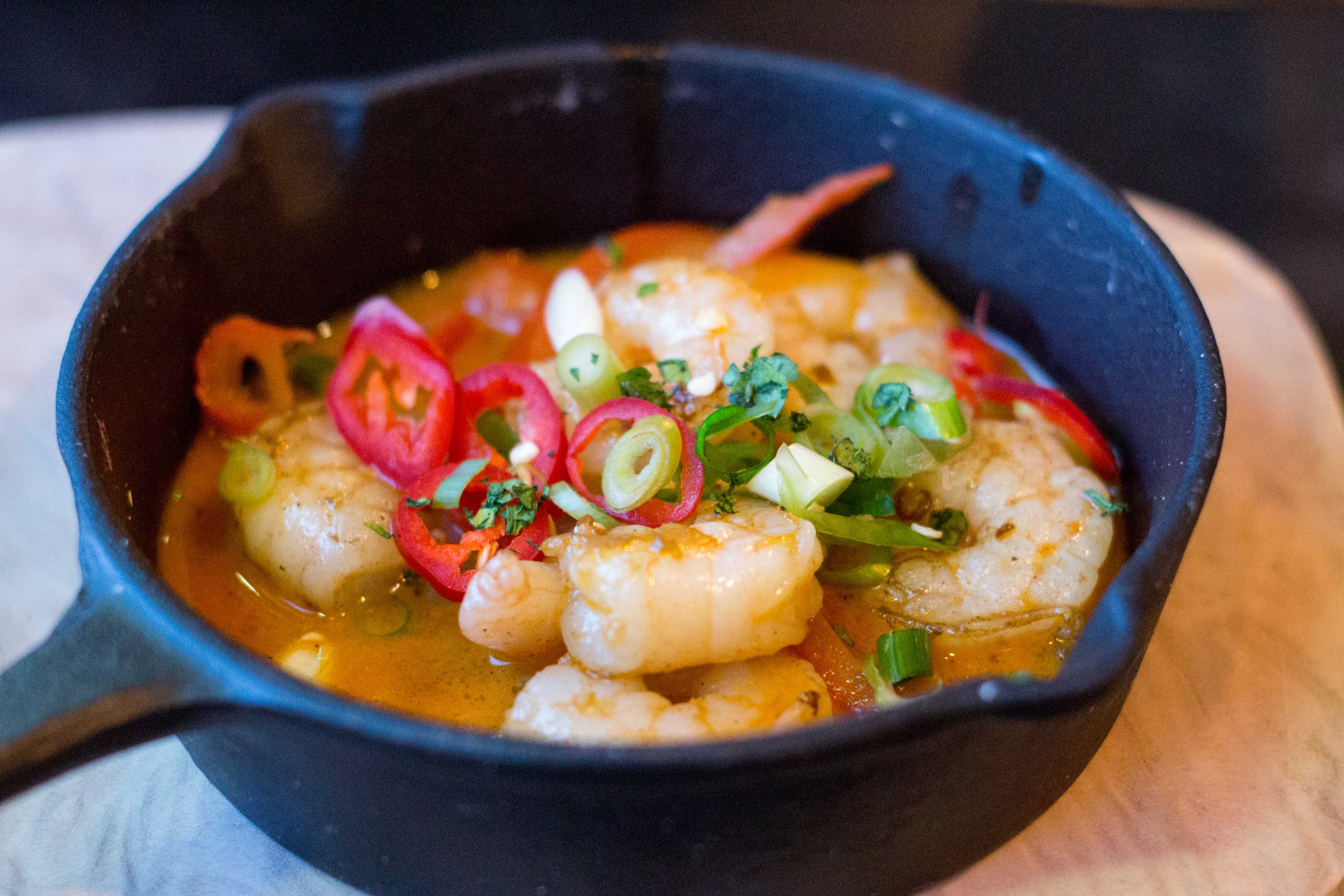 Desserts are uniformly rich and luxurious, with special commendation going to the baked chocolate chip cookie dough, so warm the chocolate chips ooze into the smooth, malty dough itself. Salted caramel ice cream provides a welcome contrast. The white chocolate and peanut butter mousse proves just as indulgent but light enough to feel somewhat guilt free.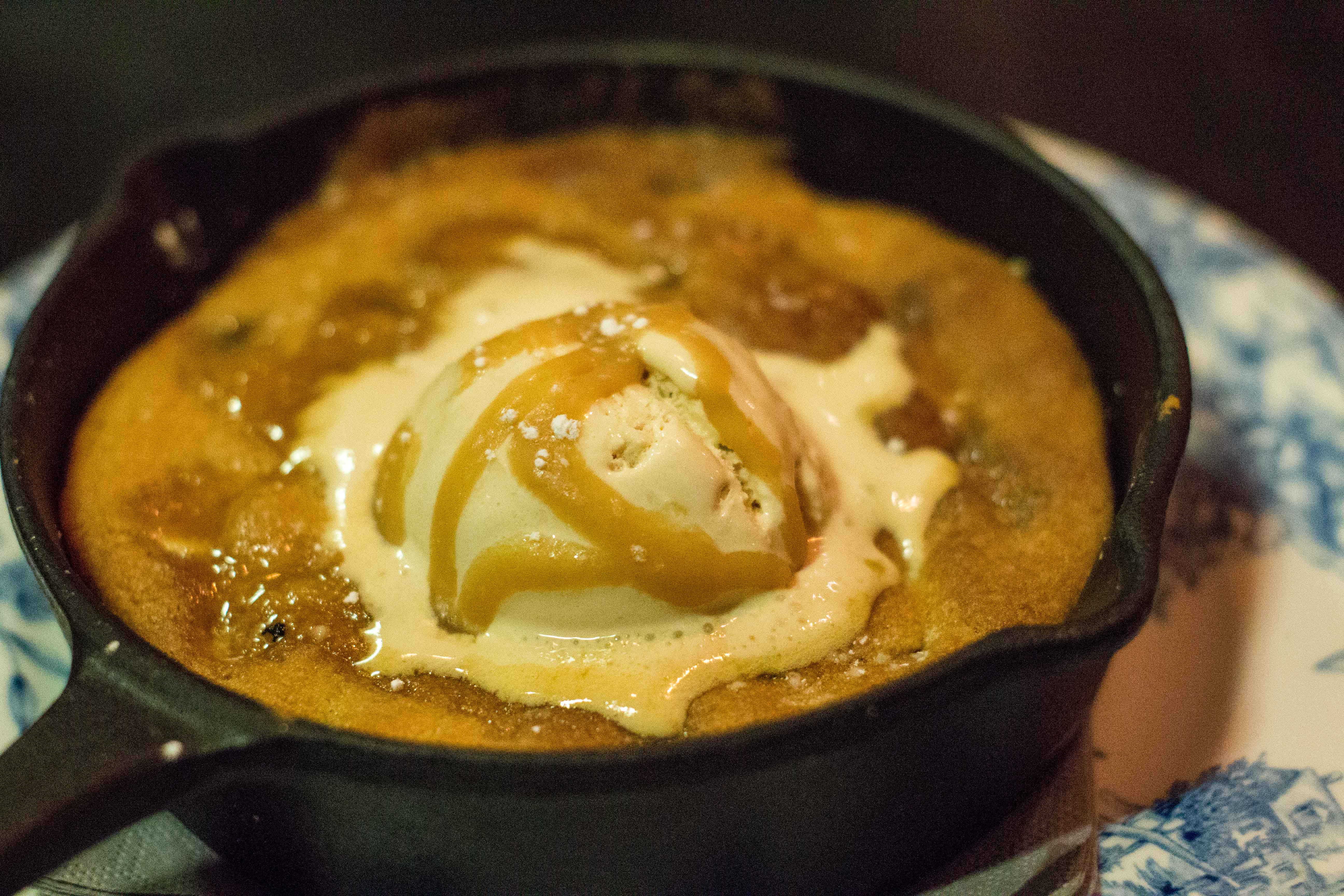 With its varied menu, cocktails galore and over 80 different beers and ciders, plus the starters and nibbles giving the opportunity for 'small plate' dining, The Botanist can only be a welcome addition to the Salford Quays foodscape.