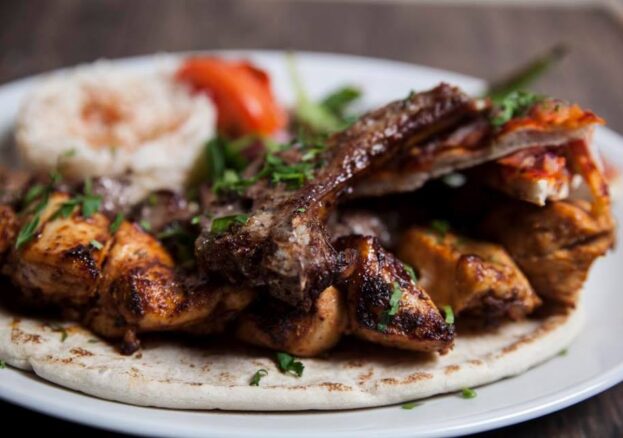 This restaurant has permanently closed.
—-
Review by Chris Patrick
"Give me your hands, give me your hands, give me your hands." – George Seferis
The Setting. Cymbals, tambourines and exorbitant reeds fill the lightness and darkness, and a woman singing. I like this sort of thing and it would be my choice of entrance music. Pictures of the lost city of Petra, Turkish mirrors, a vase of black-purple carnations, and a lot of happy diners. I spotted young professionals, couples, and families, who were all tucking in. Sofra means 'table'.
Looking over the menu I decided to order two Mediterranean specialities that are fairly common these days but usually not in their best form when we meet them in shops and takeaways – a starter of taramasalata and a kofta kebab. Also on offer are vine leaves, moussaka, sea bass, and an interesting stew, as well as mezze platters for groups.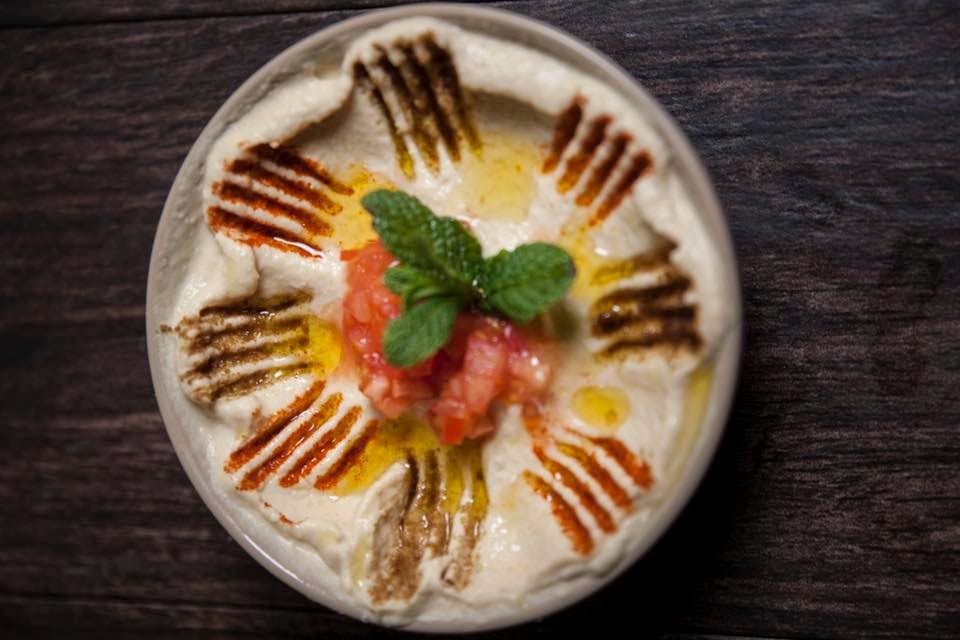 The Taramasalata. There are people who won't eat taramasalata – benighted people, wandering in sensual darkness, who will never taste the special mix of roe and lemon, blended here exquisitely beyond the abilities of the supermarket cold aisle. It was sharp and vibrant, with an undertow of fresh olive oil. It came with warm pitta bread in a very generous portion. 'Fish paste'? Only in the sense that wine is a kind of vinegar.
Here the music changed to some sad, sad flutes. My mouth was on a hundred holidays, where I fancied hungry stray tom-cats cadging for a bite, just a bite, of this taramasalata: but it was mine.
My mouth was on a hundred holidays
The Kofta Kebab. It was placed in front of me and even before I dug in, a hundred steps of scent rose from the kofta. Red onion, parsley, cumin, all the herbs. The meat smelled rich red and smoky from the charcoal.
I put my foot on the first step. I took a small bite of the kebab, and the main thought, the only thought in my head, was that I had three entire pieces to enjoy. All other thoughts had been pushed out by the flavour. Give me your hands. You need this, reader. The steps rose and rose before me. I probably won't be able to have a takeaway kebab again – it will only be sad because of the memory of this real kebab.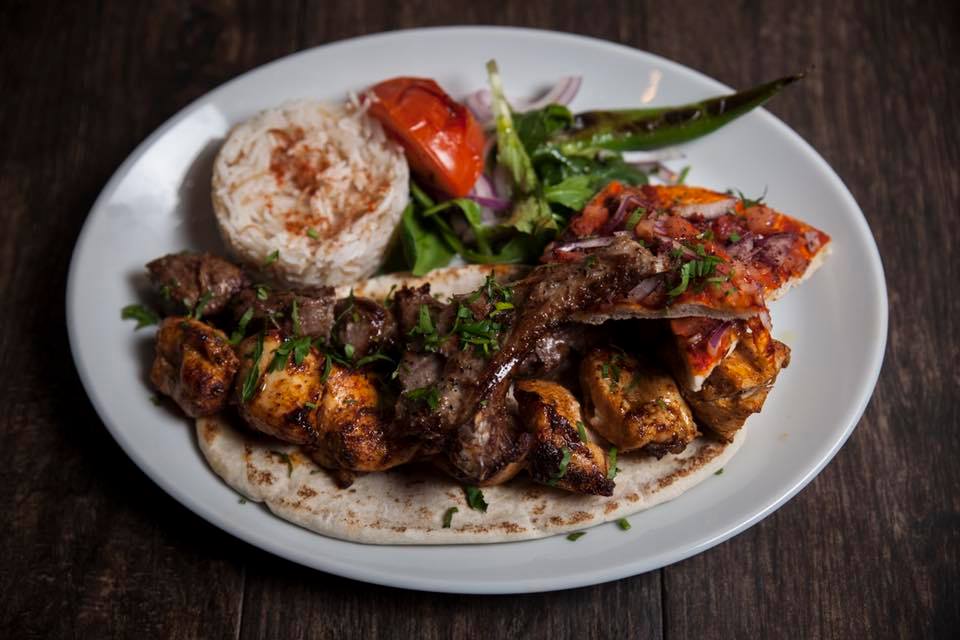 It was served with a very hot chilli sauce, with yoghurt available also, and a fresh crunchy salad that bit back, and two slices of bread spread with a herb and tomato mix. So many gifts. I felt like Saint Nicholas had been past my hovel in a charitable mood – or that I was a stray tom-cat and had secured my prize.
The Baklava. The last thing was a baklava, a sweet filo pastry dish made of nuts and honey. It was succulent and somehow opened yet another door of flavour. I'd had it previously but again in a reduced form, whereas Sofra know what they are doing with all these Mediterranean specialities.
In short: go now to Sofra and eat.