Pollino
Keeley Southworth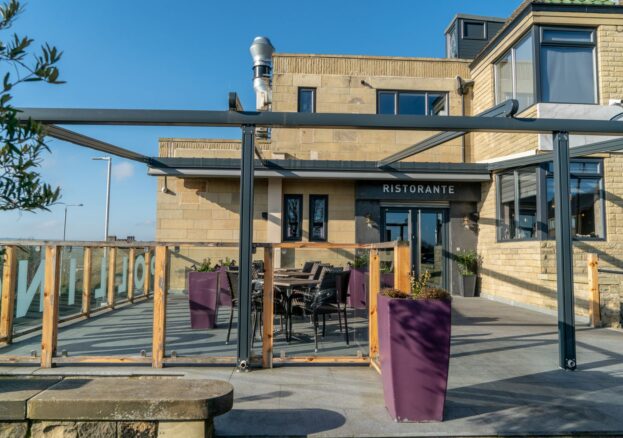 With warm wood, exposed brick work and a huge open kitchen you know you've arrived somewhere special when you get to Pollino.
Situated in the heart of Halifax, if you're lucky enough to bag a window seat then you will be able to take in the stunning views of the hills and the surrounding area while perusing the menu.
It has an extensive al la carte menu and a special option devoted to Sundays which offers three delicious courses available all day including hearty starters, succulent roasts and a wide range of sweet treats.
Usually, open 7 days a week it seats 120 and has a fabulous outside terrace too for the warmer months or a special occasion.
Priding itself on classic Italian cuisine, its focus is on quality and fresh seasonal ingredients complemented by an extensive wine list from Italy's diverse regions. The large, welcoming hospitality team are a friendly bunch and a hand-picked crew of passionate people to recreate the genuine essence of Italy.