Dean Clough
Kristy Stott, Theatre Editor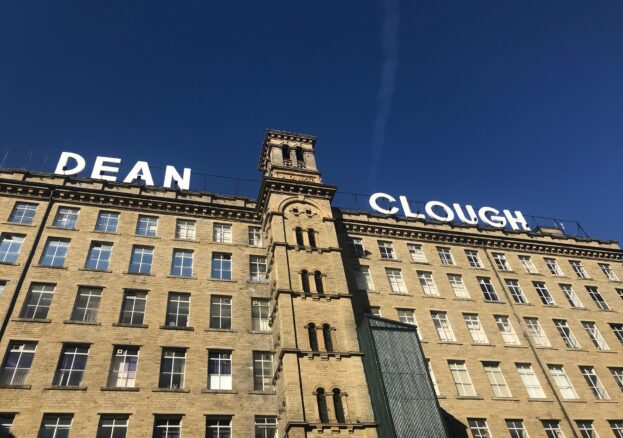 A vast 22-acre site on the edge of Halifax town centre, the Dean Clough Mills are now home to a thriving community of arts venues and businesses. With office space, a hotel, shops and eateries, Dean Clough is a busy centre of business and a renowned landmark building.
Once the largest carpet manufacturing factory in the world, the business closed in 1983 and the property was saved from dereliction by a consortium led by entrepreneur Sir Earnest Hall. A textbook example of urban regeneration, the Grade II listed site was developed for cultural and commercial use. Now, almost thirty years later the converted mills are a blistering hotbed of arts activity.
Home to some of the North's most well-respected arts organisations such as Northern Broadsides and IOU Theatre, the expansive venue also boasts six art galleries, an intimate post-industrial theatre and several other performance spaces.
With a focus on contemporary arts practice in the North, Dean Clough regularly hosts an exciting calendar of gallery exhibitions. With special events, screenings and an acclaimed programme, the Crossley Gallery is one of the largest contemporary arts spaces in Yorkshire. Additionally, the Upstairs Gallery and the Mosaic Gallery are more suited to smaller collections. There's also a whole gallery dedicated to an ever-growing Lego model of Dean Clough – be sure to pop by when you visit.
The Northern Broadsides have long been resident in The Viaduct Theatre at Dean Clough. This atmospheric subterranean space is regularly used for shows, comedy, chamber music concerts and even large-scale installations. You'll also find the Gallery, Studio and Creation Space of cutting-edge theatre company IOU at Dean Clough too.