The Mugwump
Alexander Iles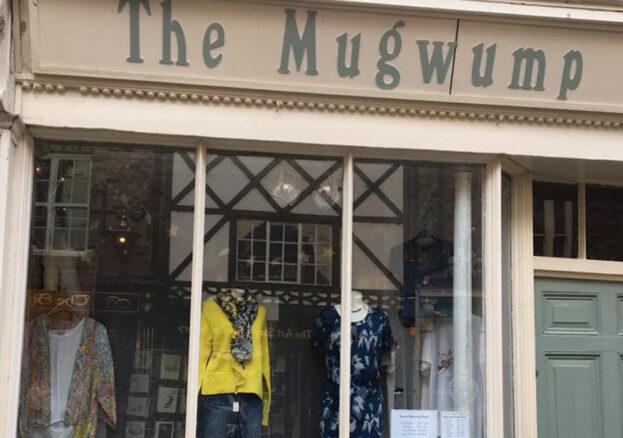 The Mugwump is a unique boutique on Saddler Street. With a history stretching back to 1966, when it was founded by two art school graduates, it has grown to have something for everyone under one roof. The ambition of The Mugwump is to find the most wonderful clothing, glassworks, ceramics, and gifts that can be purchased and bring it together under one roof for all to enjoy and be owned by you. The two owners search out these items and it has become known as one of the North of England's most established boutiques. The building itself is a listed building, which lends itself wonderfully to the collection within.
Upstairs is the original dressing-up room where the women's clothing is gathered into a kaleidoscope of wonder. From vintage designer brands to day-to-day fashionable utility items, there is something for everyone. They also hold a wonderful collection of ballgowns that are suitable from students looking for an eye-catching outfit for the college ball, through to the stylish lady for fashion award ceremonies. Their jewellery collection, too, surprises and amazes many shoppers. Downstairs you will be able to find a huge array of items to transform your house with. Alongside this, their bathroom section is full of lotions, fragrances and soaps to enable you to relax after this extravagant retail therapy.
If it is gifts that you are looking for then The Mugwump can help, with gifts suitable for babies or children, from your ubiquitous and much-loved teddy bear through to soft toys. Finally, in the basement you will be able to find art prints, glass and local photography that will take your breath away and for those looking only to take a small part of The Mugwump away with them, cards and gift cards. A trip to The Mugwump will surprise and enthral and it is a wonderful part of the Durham shopping experience.