RE:TREAT at The Lowry Hotel
Ian Jones, Food and Drink Editor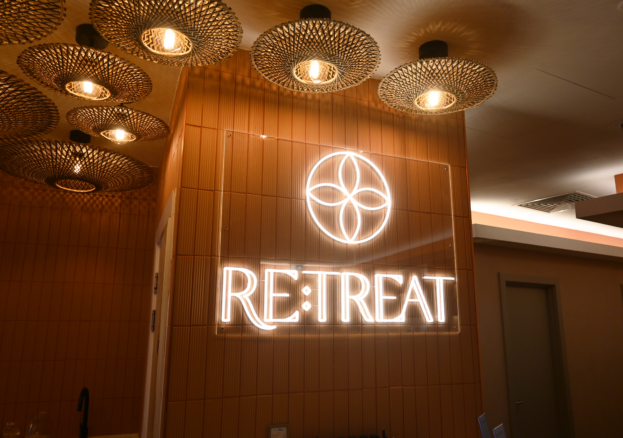 Everything about RE:TREAT, the luxury spa at The Lowry Hotel in Salford, is about relaxation – even the location. You'll find it by an attractive stretch of the River Irwell in a quiet part of an otherwise bustling city, in one of the North's finest five-star hotels.
This newly refurbished spa sanctuary offers multiple zen-worthy experiences, combining cutting-edge technology with world-class treatments and a truly serene ambience. It's also the best that Manchester (and Salford) has to offer, with a team of friendly and highly trained therapists who are dedicated to the pursuit of relaxation and positivity.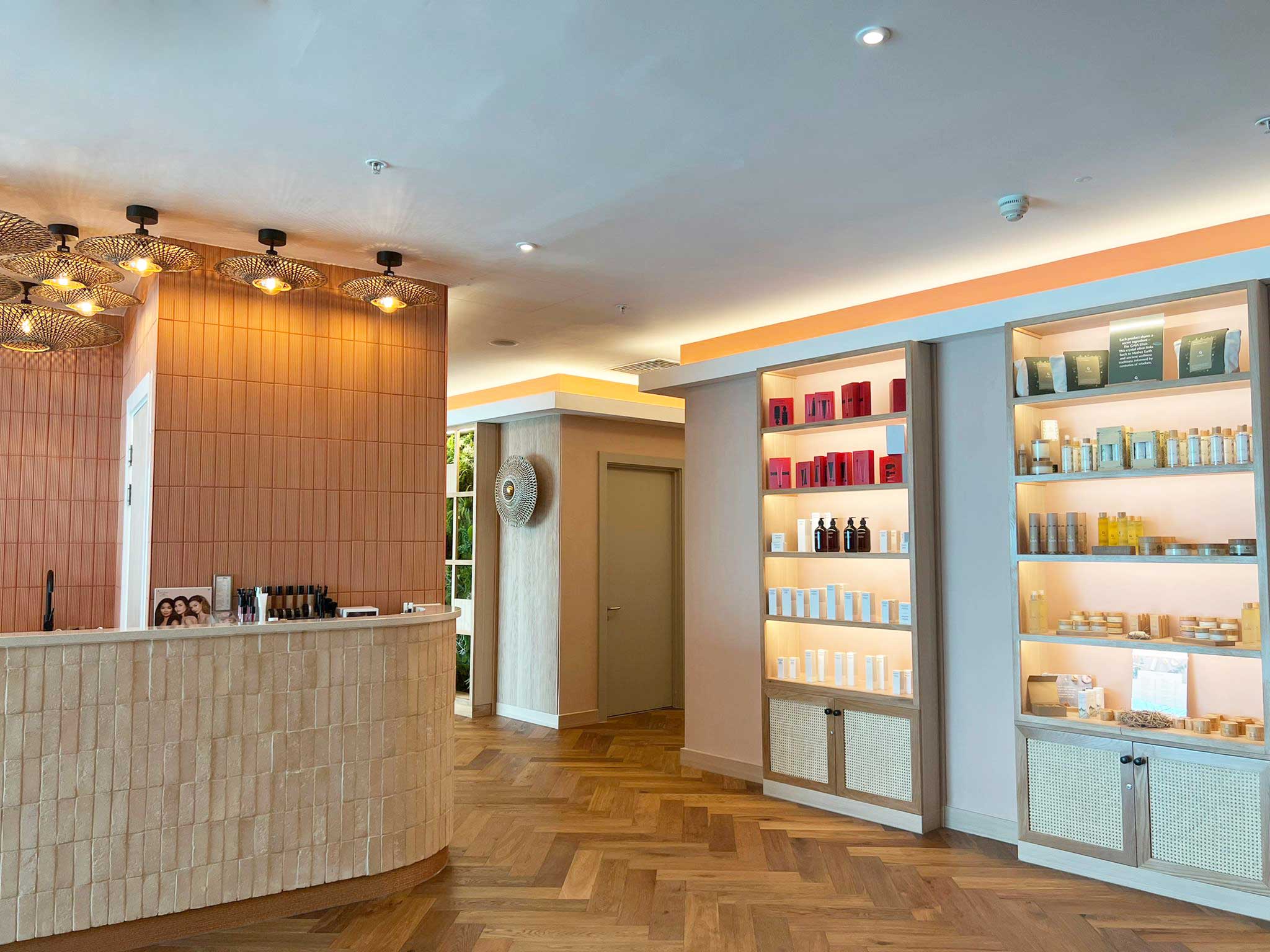 Excitingly, RE:TREAT also goes beyond traditional spa treatments, and features one of the more unique experiences around: a cryotherapy chamber, which uses hyper-cold temperatures to improve circulation, reduce inflammation and other benefits. If you haven't tried it – and odds on, you won't have, it's a pretty new technique – it's a must. And don't worry about being apprehensive, the staff are experts at putting people at ease.
Astonishingly pleasant despite reaching arctic levels of degrees centigrade
You basically stand inside a roomy cubicle and for three minutes subject yourself to ever-lower temperatures – as much or as little as you desire. Ultimately, it's a head-clearing rush that sets the senses tingling and stress levels plummeting, and astonishingly pleasant despite reaching arctic levels of degrees centigrade. It's wildly popular with sports stars and open-minded people looking for something different – highly recommended.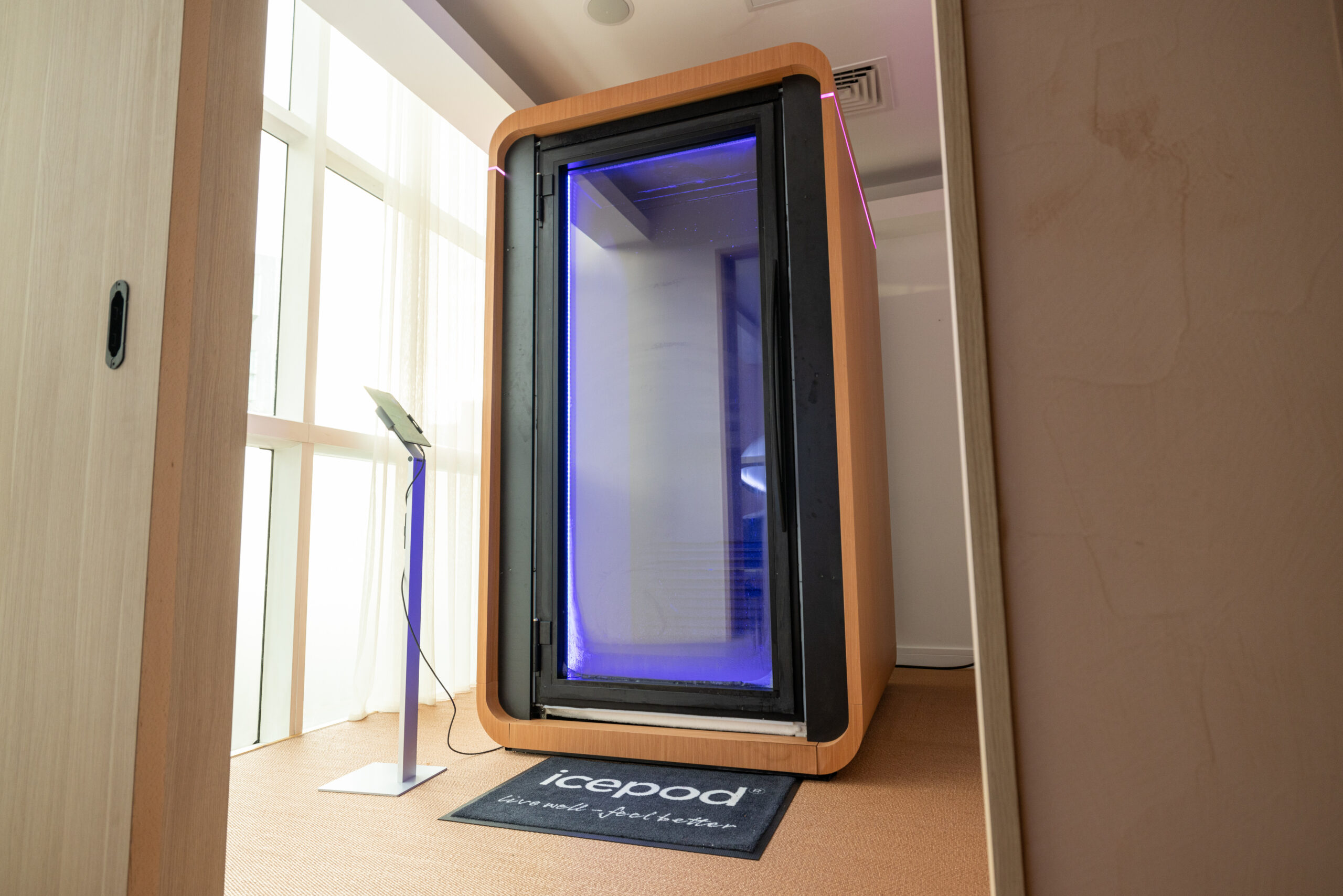 Want something a little less dramatic? Choose between the meditation pod or the sensory deprivation tank. Both deliver deep relaxation and encourage meaningful introspection, without ever feeling too new age or hippyish. And that's precisely what's so appealing about RE:TREAT – it's all about relaxation and self-improvement based on tried and tested techniques, combined with the latest scientific innovations.
Of course, there's plenty more than this, including some of the city's best facial, massage, or body treatments, working with renowned brands such as Grown Alchemist, GAIA, and ELEMIS. Whatever you're looking for, you'll find here, from yoga classes and fitness sessions, to meditation and massage, all available for both hotel guests and visitors.
The whole experience is a world away from the modern city outside. The moment you step through the doors, it's all calm lighting and soft music, with a fascinating network of rooms, each offering a different kind of high-end treatment. If you're looking for the ultimate way to relax in Manchester and the North, head to RE:TREAT.