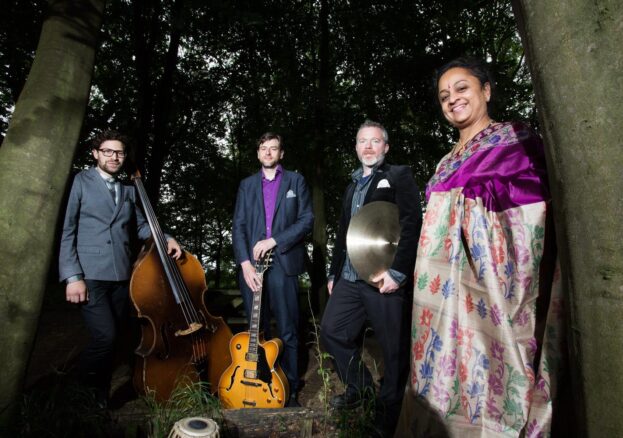 Manasamitra is an artist-led organisation based in Dewsbury, West Yorkshire, delivering a range of South Asian arts and cultural experiences in traditional and innovative ways. Their work is encouraged by ideas, forms and aesthetics from India located within a British contemporary context.
Founded in 2005, Manasamitra's mission remains to propagate the joy and wealth found in Indian culture – and transfer this on a wider scale. This has been facilitated by delivering performances in and around Dewsbury, whether that be the Batley Festival, Ilkley Festival and Dewsbury Town Hall. In order to reach even more audiences, this has been taken to the Kirklees district – inclusive of educational sessions in and outside of the programme, travelling across schools and colleges throughout Yorkshire. From these sessions, students and teachers alike are taught Classical Indian dance (predominantly Barathanatyam and Kathak), these teachings also cover Indian craft activity and using visual arts to tell stories.
These performances manifested themselves into a production of a festival in 2011, with access for all ages, there was a kind of takeover across all of Yorkshire. Since then, partnerships have continued to develop and engagement with schools and communities have continued to increase. Productions always include a live-streamed version with all sounds immediately published on Soundcloud, creating a story that all can enjoy and listen to. Manasamitra also finds itself collaborating with various ventures, and this year they will be in partnership with Jaipur Literature Festival, making this an extremely exciting interdisciplinary organisation.