315 Bar, Restaurant, Hotel
Johnny James, Managing Editor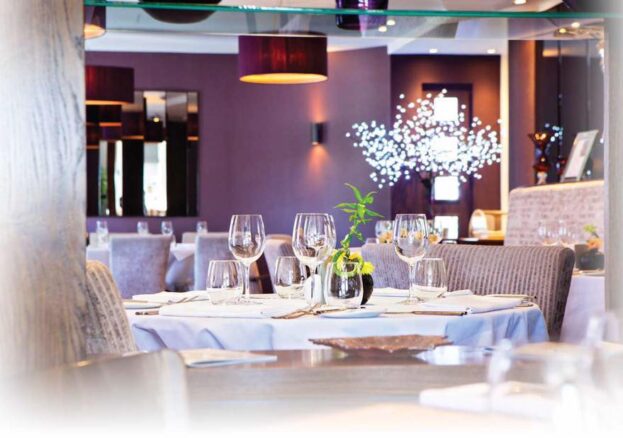 Need an escape from the everyday stresses of life, but don't fancy forking out on a big, expensive holiday away? 315 in Huddersfield is a boutique hotel, spa, bar and restaurant all rolled into one, and a great place for a luxury break from routine!
Located in the scenic suburb of Lepton, 315 boasts 18 stylish double bedrooms, each with its own unique décor, and each fitted an en suite and king-sized bed. There's also a bridal suite, wistfully titled Whitley Willow, which offers the kind of luxury you'd expect from a top-class boutique hotel.
The accommodation is a sumptuous addition to the state-of-the-art spa facilities at 315. Opened in 2017, the Health Spa features a hydropool with powerful water jets that gently massage away day-to-day stresses, a cleansing bio sauna with infrared lights that help alleviate aches and pains, and a salt steam room that will leave you feeling rejuvenated.
There are also a host of treatments available – massages, facials, manicures, pedicures, eye treatments, waxes and more – and when you're done, there's afternoon tea served in the relaxing lounge area. If you do fancy a bite after your treatments, then you can save on pennies by going for one of 315's spa packages, with afternoon tea plus a 25-minute treatment, for example, coming in at a reasonable £35.
Onto the food. 315's elegant but relaxed restaurant offers modern British cuisine with some European influences. Popular main meals on the à la carte menu include the venison haunch, the chargrilled swordfish and the roasted halibut. There's also a casual dining menu with dishes like steak and ale pie and ale battered haddock, plus a host of vegetarian and vegan options on a dedicated menu.
All food is prepared freshly and much of the produce locally sauced. Head chef Jason Neilson cut his teeth working in numerous Michelin-starred restaurants, before opening up his own restaurant in Huddersfield and gaining entry into the Good Food Guide. If you'd like to watch Jason and his team at work, then you can reserve a place at the chef's table – a secluded area adjacent to the kitchen where you'll see your meal cooked before your eyes.
Finally, the bar. A warm welcome awaits as you arrive at 315 and enter the stylish bar, which offers an adventurous range of beers on tap and an extensive wine list. For some, it's a place to relax with a loved one; for others, it's a meeting point for after-work drinks. And for those celebrating a special occasion in the restaurant, it's nice to start the evening here, with an aperitif or glass of champagne.
A one-stop-shop for those in need of a bit of a treat, 315 is well worth a visit.