Brigantia
Johnny James, Managing Editor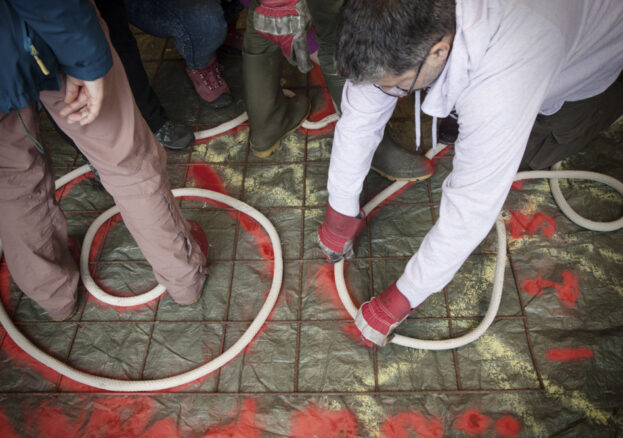 A creative hub in the heart of Dewsbury, Brigantia is a meeting place for local artists, businesses and Kirklees residents to come together for learning and networking.
Located on the fifth floor of Empire House on Wakefield Old Road, Brigantia hosts a variety of creative events that support local people. A well-loved example is the Brigantia Bootcamp, a programme of workshops and events that brings together anyone – be they artists, local residents or students – who wants to have a go at something creative in a friendly and inclusive environment. Regular events include sketching workshops and creative writing sessions.
Another popular event series is Freelance Thursdays, which not only provides a space for self-employed people to network, but also teaches them the essentials of working solo: how to do your tax return and register as self-employed, how to build your personal brand, and how to master the basics of social media. These sessions are a proactive way to fill a break away from your shared office, backroom or studio, and help local creatives meet other artists, freelancers, digital start-ups and community organisers in the area – and Brigantia will always have the kettle on and the biscuits out!
Finally, Brigantia's monthly Creative Breakfasts aim to facilitate conversations on how creativity can benefit the local area and improve the lives of its residents. You don't have to be an artist or business owner to go along – anyone is welcome to join in and meet like-minded people, share ideas, learn or just listen with your complimentary coffee and croissant.
Brigantia runs as a membership scheme. For just £3 per year, you'll get access to all of the above, plus a whole host of creative workshops, events and classes for free, and you'll also be able to book Brigantia as a meeting place. To become a member, head over to Brigantia's website, and if you have any questions, just drop a line to Simon@creativescene.org.uk.