Kendal Castle
Ian Jones, Food and Drink Editor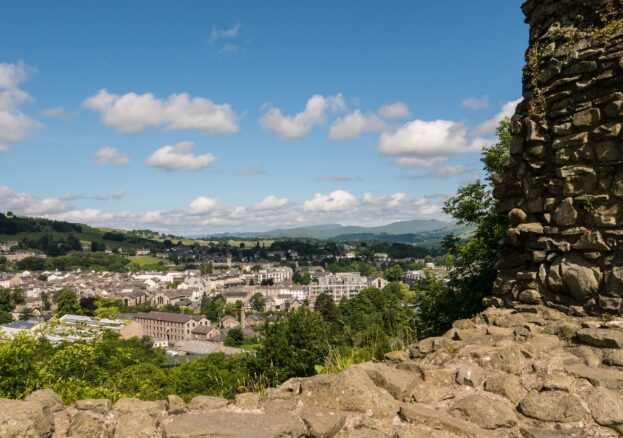 A 12th century ruined castle built atop a formidable glacial drumlin, Kendal Castle offers stunning views over Kendal and the surrounding landscape, and the haunting structure makes for great photo opportunities. Parents can also let the kids charge around in the wide-open spaces.
The structure was built originally by the Lancasters, Barons of Kendal in medieval times, as their 'caput baroniae', or ancestral seat. Later it passed into the hands of the famous Parr family, whose daughter Queen Catherine was the sixth wife of King Henry VIII. By Tudor times the castle was already falling into disrepair and shortly became ruinous, though most of the walls remaining standing, and a tower. Some parts of the Manor Hall, the most socially important part of the building, remain, and there are two complete vaults found below.
On Queen Victoria's Diamond Jubilee in 1897, the Kendal Corporation bought the hill on which the castle stands for 'public enjoyment', and a hundred years later in 1997, there were repairs to the landscaping and masonry to being the site up to standard as a tourist attraction. Kendal Museum nearby also contains information and displays relating to the castle, including medieval artefacts, and features coin-rubbing and other related activities. It's a good idea to combine the castle and Museum in one trip.
Kendal Castle today makes an ideal starting point for a family hike to or from Kendal, perhaps for those children needing encouragement. Or if your kids need inspiration for a history project why not research the history of the Lancasters or draw pictures of the ruins? You can easily get out into the wilds nearby, to visit such favourites as Scout Scar, and the site is within reach of Kendal station on the West Coast Main Line. Plenty of cafes and other attractions can be found just to the west in Kendal itself.