Baba Ganoush Food Shop and Canteen
Alex Saint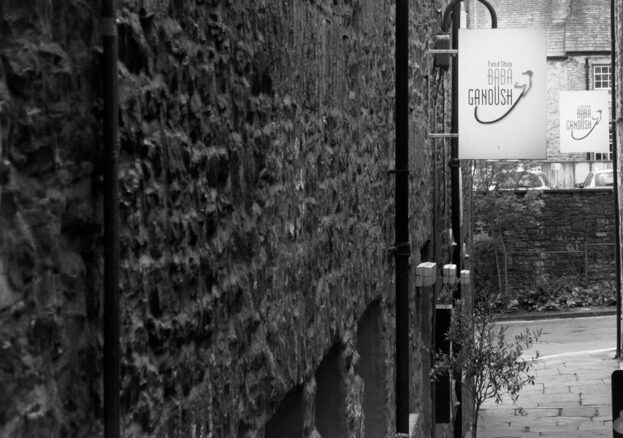 Found at the intersection of Finke Street and Berry's Yard, Baba Ganoush is a Mediterranean restaurant and take-out cafe – they define themselves as a 'canteen' – specialising in delicious soups, homemade bread and cakes along with an extensive salad bar. If you're full up on Wordsworth and fancy some Cavafy, drop in for a slice of Levantine sunlight … or, at least, for some very decent scran.
Baba Ganoush is perfect for retail enthusiasts looking for a light but substantial lunch. It's also located near the Museum, the Castle, and other tourist attractions, making a great treat for families with kids.
Drawing from a host of cuisines from Greece to Lebanon, Baba Ganoush is distinguished by the number of vegetarian dishes on the menu. Guests can admire the staff at work in the open kitchen. Don't be put off by a few complex turns around the streets: it's well worth tracking down and you won't be disappointed when you get there. 
Popular dishes include the spicy Sojuk sausage stew, the Roquefort and pear salad, and the harissa and cumin-roasted lamb flatbread. Both meat and vegetarian mezze platters on the cards too, with home-made falafel and dolmades. Local dishes are also represented, such as the Rarebit with Lee & Perrins roasted tomatoes, and naturally a fish finger toastie. A twist on the traditional scrambled eggs sees them paired with chorizo sausage.
Salad boxes aplenty await the lighter diner, put together with the same care and attention as the mains. Desserts include a locally famous raspberry frangipani – the subject of much adulation in the café's friendly Facebook group.
And of course, the eponymous Baba Ghanoush is available in spades – a cousin of hummus, made from roasted aubergines mashed into a soft spread. If you haven't tried this smoky delicacy, make it a priority.