Another Weigh Kendal
Ian Jones, Food and Drink Editor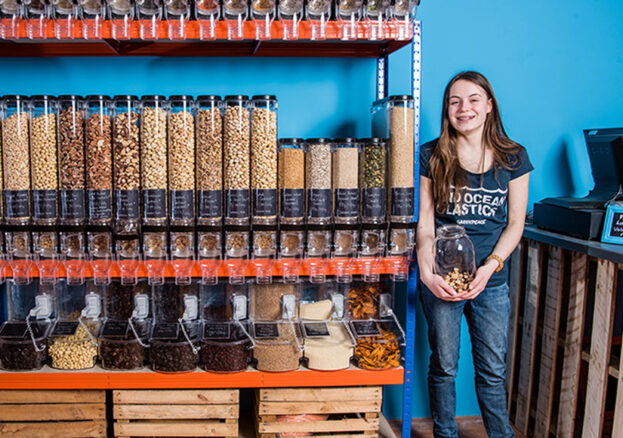 Another Weigh Kendal is a zero-waste food shop. If you're not familiar with this trend, which we're going to be seeing a lot more of in future, here's how it works: you bring your own containers, fill them up, and pay by weight. Specialising in cereals, pulses, legumes, and herbs and spices, the shop also sells eco-friendly household products.
There has been a worldwide increase in the amount of packaging, especially plastics. Released into the world, these plastics cause all kinds of problems as plastic doesn't biodegrade. Plastic can be recycled, but much less efficiently than paper and glass. Another Weigh aims to create a circular economy, where waste is minimised, and this is applied to everything they do.
Cereals cover all the bases you and the kids are used to – honey rings, corn flakes, and so on. Gluten-free options are also available. Under pulses and legumes, you'll find every variety of dried lentil and bean. Then there's brown and white rice, pasta, polenta, couscous, and quinoa.
Nuts and seeds are available both raw and roasted, and there's a machine for making your own peanut (or any other kind of nut) butter. Dried and fruit and herbs and spices are there in abundance. You can also get packaged snacks such as Bombay mix.
A complete range of cleaning products and toiletries are available, all using recycled storage containers and produced on the same minimum waste principle. You'd be surprised what can be done with recycled ingredients: you'll find everything you need to clean a home. There's even toothpaste.    
The shop is looked after by a dedicated team of staff who will be happy to advise customers new to the idea of zero-waste. Located in the town centre amongst a host of other attractions, why not drop in and experience the future of food shopping?