Armstrong Ward Lifestore
Ian Jones, Food and Drink Editor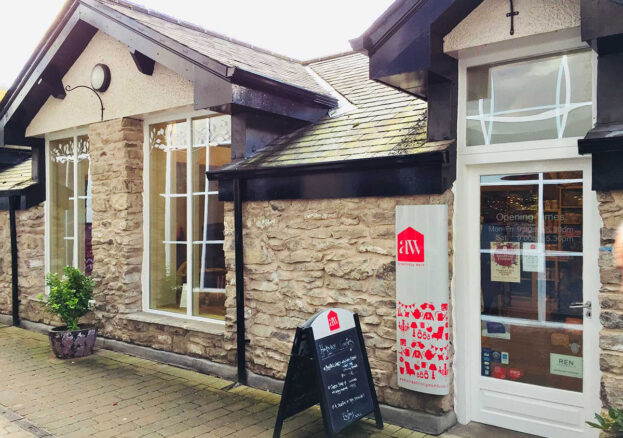 Armstrong Ward is an independent lifestyle store located off the main drag, down in Wainwright's Yard, with carefully curated homeware, furniture, toys and gifts across two floors. Many of the designs are sourced from independent artists, and classic British brands are found alongside smaller local makers.
Much of the furniture is by John Sankey, who make each piece to order using artisanal techniques. As well as offering examples for direct sales, Armstrong Ward can help you choose a piece for your designs. Of particular interest is the stylish Byron chaise chair, designed with a special lean and accompanied by a footstool. Then there are the Fellini sofas, with feather wrapped foam seat cushions and softly feather-filled back cushions. You'll also find stylish bed linens, curtains, and drapes.
Homewares include beautiful and unique lighting options, such as the Starburst light chain, a cluster of LED stars perfect to showcase an alcove or corner. The Spring Leaves candelabra is a decorous candle holder in distressed vintage metal, perfect for fine dining or winter evenings. The Smart Book Light is an ingenious paper book with maple or walnut covers that folds out when needed to illuminate a space.
Gifts and items for children include the Aubépine Small Pink Bear from the new Moulin Roty Rendez-vous chemin du loup range. This particular bear is made from super soft dusky pink fur with a burgundy linen tummy, nose and ears, sprinkled with delicate embroidery and a grey tail. Then there's a range of classic handcrafted wooden toys for young children, and high-quality arts and crafts books and materials.
You'll also find top of the range soaps, candles, pyjamas – Armstrong Ward call their business a 'Lifestore', and the name is fitting. You're bound to find that key piece for the home or special anniversary gift.