Juicebox Manchester
Anne-Marie Pattenden, Food & Drink Writer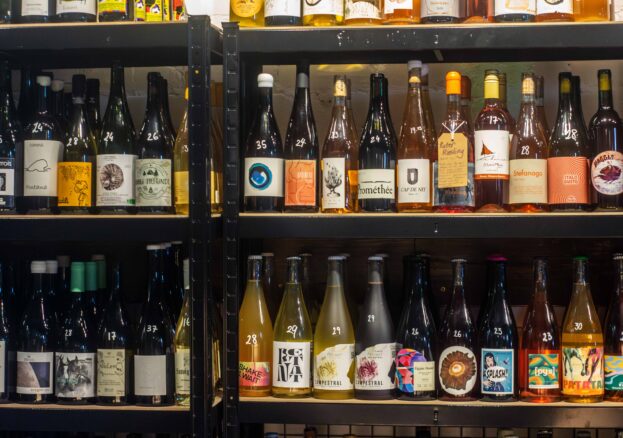 Juicebox is a natural wine bar run by the same team as the peerless Henry C and Junkyard Golf, and recently opened a new outlet on Bridge Street this summer to go alongside its Didsbury branch.
First impressions are great. It's a welcoming space with three different areas, allowing you to choose between brightly lit bar-side chat with plenty of time to view the takeaway bottle shop selection, and more secluded tables with softer hanging lights.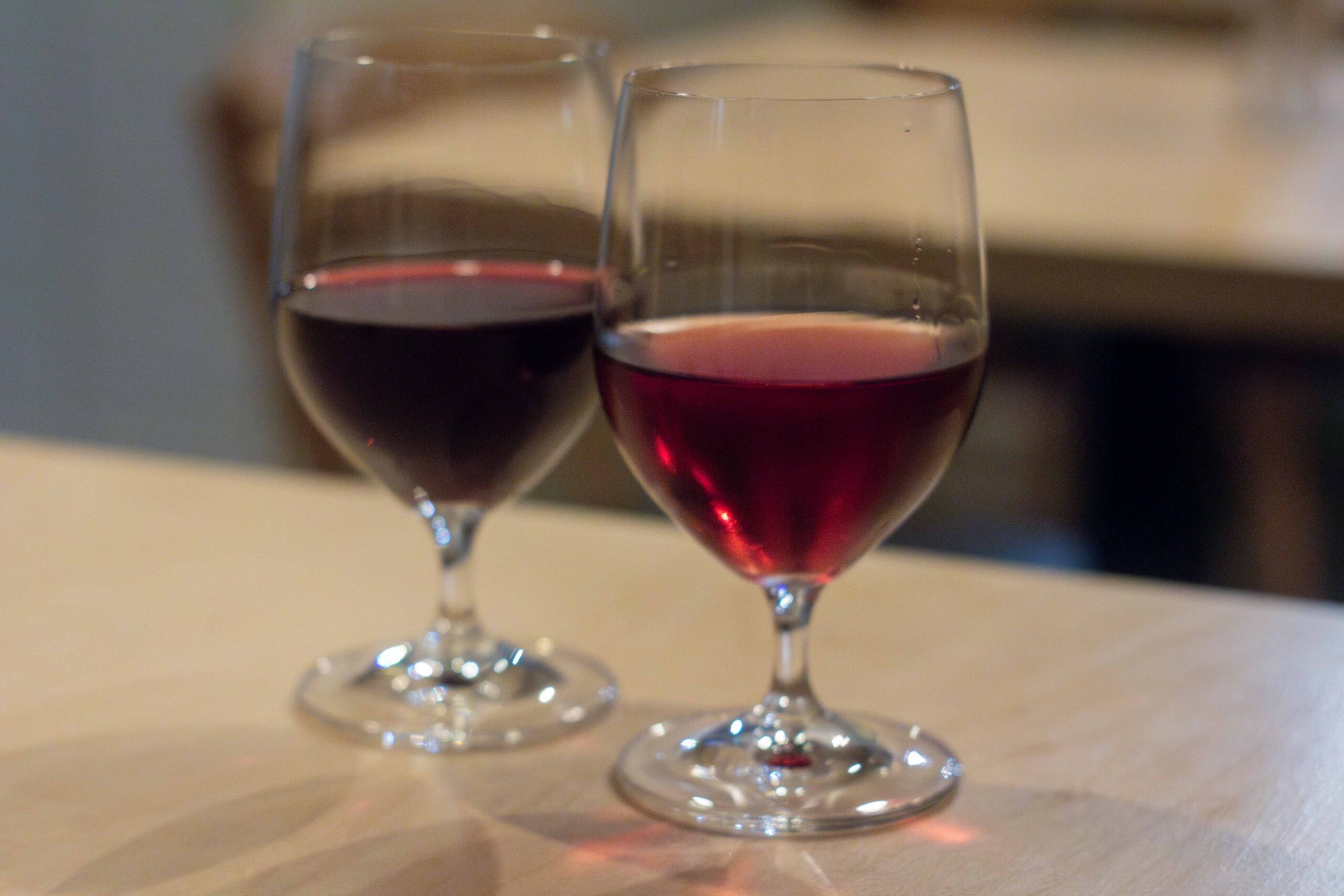 Patrons can pick from the extensive menu of all-natural wines, beers and cocktails. A negroni for a mere £5 proves irresistible, as does a glass of Pepin Orange, a fruity French orange wine, also coming in at the £5 mark, astonishingly. 
Juicebox does lots of lovely nibbles to pair with their wines, but on Fridays and Saturdays you can soak up any excess alcohol with a fried chicken sandwich and fries. There's the house version, which comes with buffalo blue cheese sauce; fried tofu if you'd rather leave our feathered friends in one piece; or be bold and go for the weekly special. Today: pesto, which proves to be quite the Italo-American treat.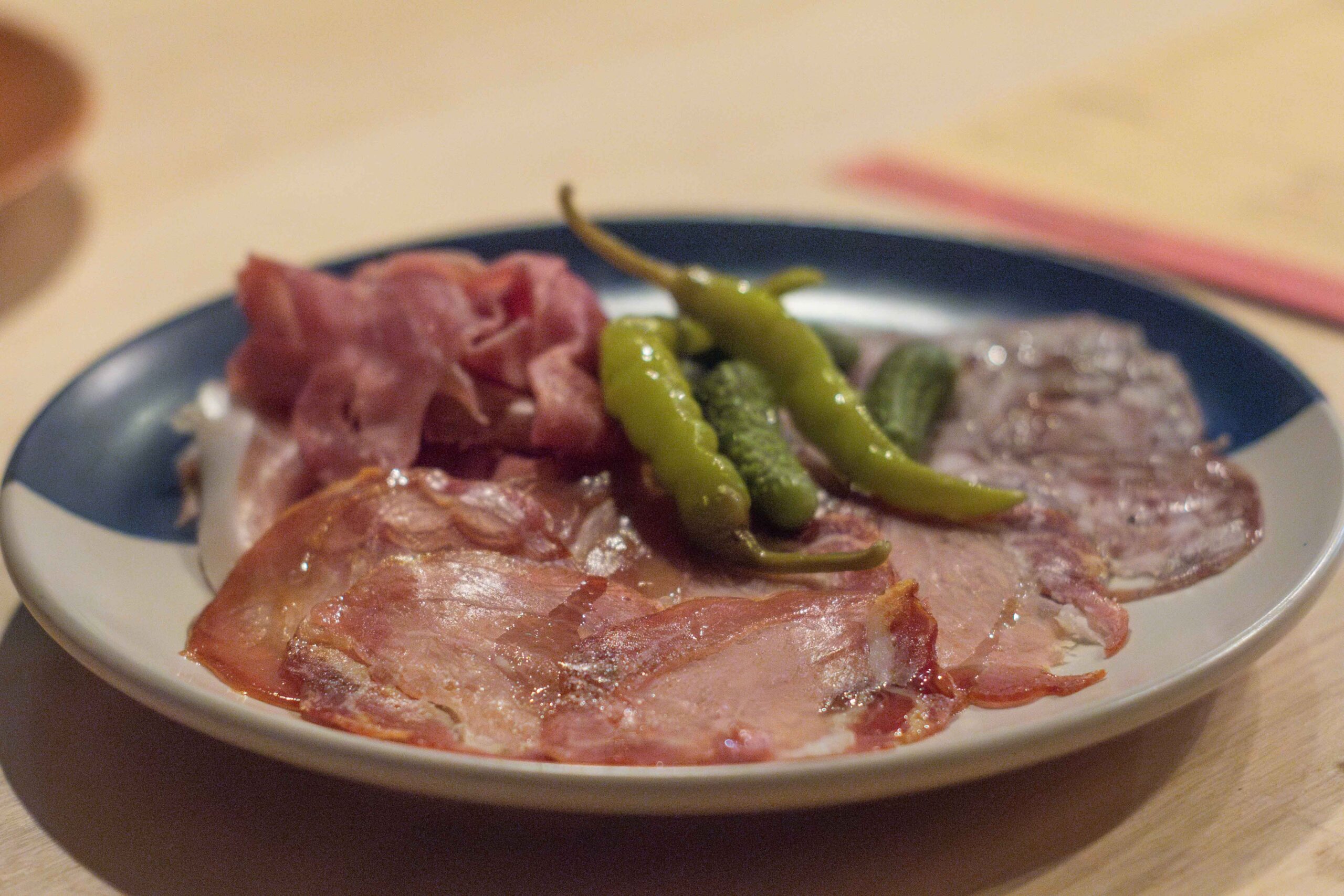 All fried chicken sandwiches come in a big doorstop of beautifully made salty focaccia, with a side of thinly cut fries. The crispy fillet of fried chicken nestles cosily in the light, fluffy bread with its toppings – in this case, melted mozzarella and zingy homemade pesto – a lovely bright green, thanks to all that fresh basil. 
Best of all, Friday night visitors can bag a bargain deal and scoff this hearty plate with a glass of lovely natural wine included for a tenner. It's hard to think of a better deal in Manchester city centre, for something of this quality.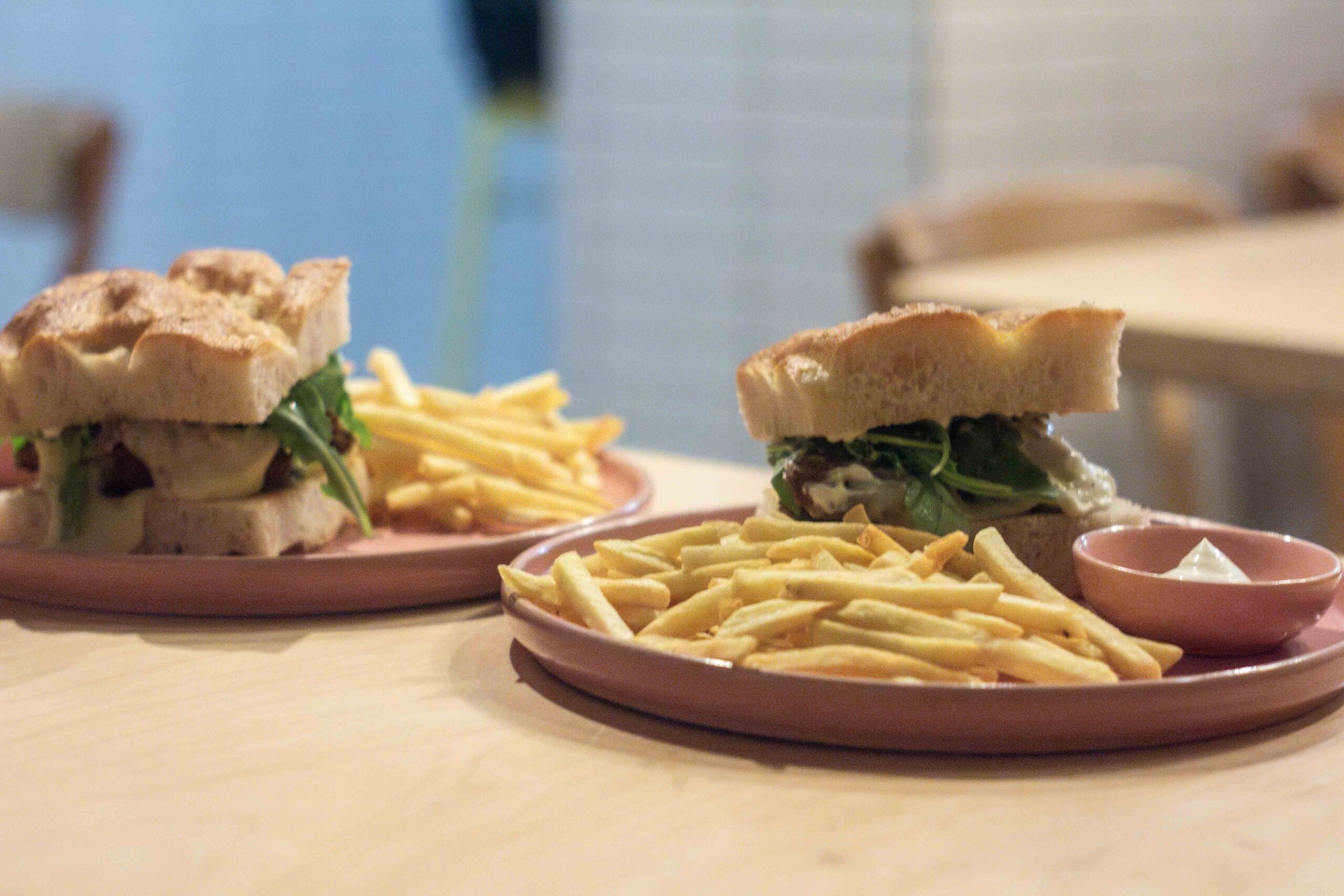 If you fancy something a little lighter, there's the three small plates for £15 deal. The salty anchovies with confit tomato on toasted focaccia is an excellent choice, as is the nicely varied charcuterie plate, garnished with cornichons and vinegary jalapeños for contrast. 
Of course, the real stars of the Juicebox show are the wines. It's rare to find a natural wine bar selling so many affordable options, with several of each type at just £5. Since we're enjoying the last of the summer warmth at the moment, the waitress recommends an Australian light red called DoomJuice. She calls it a 'picnic wine', and credit where credit's due, it tastes as delightful as its nickname. Served chilled, it's a blend of Cabernet Sauvignon and Shiraz, which slips down very easily.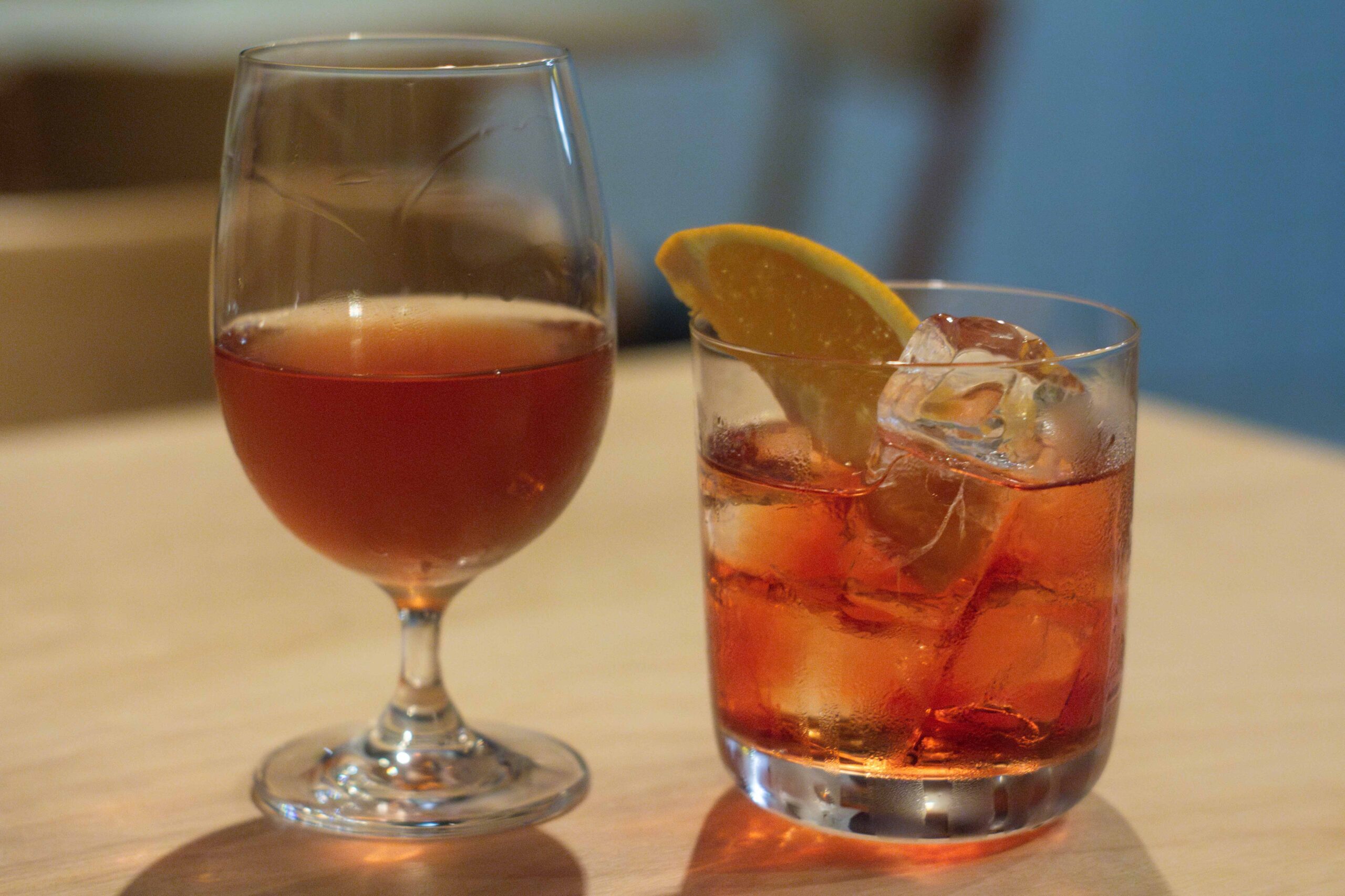 Another favourite is her recommendation of 'Drei Freunde', a German blend of Bacchus, Muller-Thurgau and Sylvaner. If you think all German white wines are sickly sweet, think again – this slightly orangey number is almost like a cross between dry white wine and cider, bursting with citrus and green apple flavours. 
Juicebox is possibly Manchester's first affordable natural wine bar, and doesn't put a foot wrong. It's fun, friendly, has great music, and, most importantly, opens up the world of quality natural wine to all.