Hull Maritime Museum
Polly Checkland Harding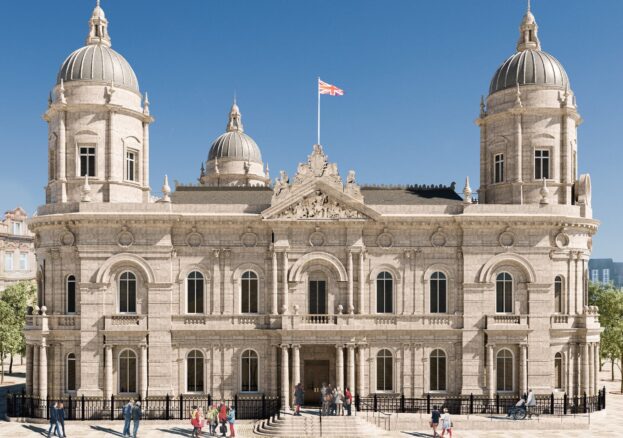 Housed in one of the city's finest buildings, Hull Maritime Museum has been showcasing 800 years of maritime history since 1975 – including a 113-year-old 40ft whale skeleton and the largest collection of scrimshaw this side of the Atlantic.
First opened in 1871 as the Hull Dock Offices, the Grade II*-listed building is now home to a remarkable collection charting the city's maritime activities from the late 18th century to the present, grouped into the three main categories of whaling, fishing and merchant trade, and encompassing the likes of harpoons and other tools as well as seafaring paraphernalia including journals, logbooks and contemporary paintings of ships.
The museum also houses the UK's largest collection of scrimshaw; engravings or carvings into the bone and teeth of whales. It's a beautiful, if haunting, reminder of the number of whales killed since the deadly trade – now illegal across most of the globe – began in the 18th century. Whale oil was used both domestically and industrially – as fuel for lamps, to soften coarse woollen cloths and in the tanning process – and, by the 1820s, over 60 whalers would set off from Hull to the Arctic every season, bringing back baleen (whale bone) and oil from around 600 Greenland whales.
Hull Maritime Museum is one of six heritage sites – including the Spurn Lightship lightvessel and the Arctic Corsair deepsea trawler – that make up the Maritime Hull Project, a multi-million-pound endeavour to highlight the unique maritime history of the city. Transformational improvements at all six sites will be assisted by £15 million from the Heritage Lottery Fund and £10 million from Hull City Council; at Hull Maritime Museum, enhancements include a new café, public access for the first time to the second floor, and access to one of the building's domes, with panoramic views across the city.
The museum is currently closed for major renovation works; on reopening, the 50,000 exhibits will have been documented, cleaned and redisplayed to showcase them better than ever.