Hideout Apartment Hotel
Polly Checkland Harding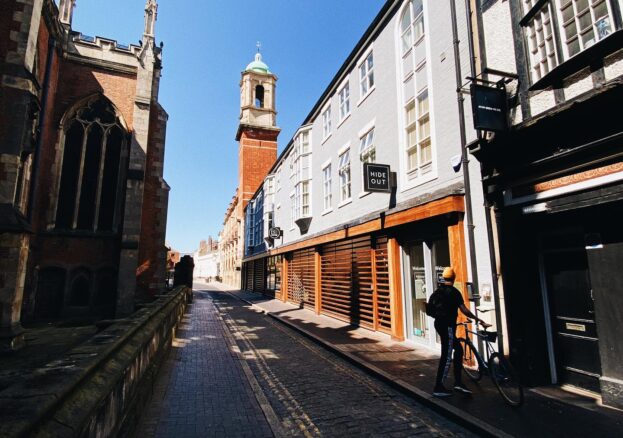 Independent and run by a small family team, Hideout Apartment Hotel offers 15 contemporary and stylish self-contained self-catering apartments in the heart of Hull Old Town.
Standing out among Hull's chain hotels, starting rates aren't too expensive, and these boutique apartments are perfect for anything from a long weekend to a business trip or longer stay. There are even views of Hull Minster, a 700 year-old building that's the UK's largest medieval 'town church' and the place where leading abolitionist William Wilberforce was baptised (Wilberforce House is a six-minute walk away).
Hideout Apartment Hotel has a choice of eight one-bedroom apartments and three de luxe one-bedroomers, three two-bedroom apartments (with the option of adding a fifth guest) and The Den, an open-plan studio apartment that sleeps two and is available to book from £85 per night. All are decorated with calming, muted tones and carefully chosen furniture, and all have hotel-style bathrooms and contemporary kitchens. There are unique touches including antler spreads, easels and beautiful parquet floors, as well as a Roberts radio in every room and underfloor heating. On arrival, there's a welcome kitchen starter pack, with teas, a carton of milk, locally roasted coffee from The Blending Room and locally sourced fresh baked bread (currently not available due to Covid restrictions), and rooms are serviced once a week for extended bookings.
As well as having a coffee house on the ground floor, Hideout Apartment Hotel is close to some of Hull's top food spots, including the historic Ye Olde White Harte pub, housed in an incredible building which dates back to 1550. This Grade II-listed gem has oak panelled walls, inglenook fireplaces, award-winning cask ales and a claim to Hull's largest selection of single malts. Also nearby is Hepworth Arcade, a beautiful Victorian covered shopping street that's home to Beasley's vintage clothing, Fanthorpes HiFi, Dinsdales jokeshop and Hotham's gin school, among others. With such a handy location and beautifully appointed, you'd be hard pressed to find a better boutique hotel than Hideout in the city.