Hull Trinity Backpackers
Polly Checkland Harding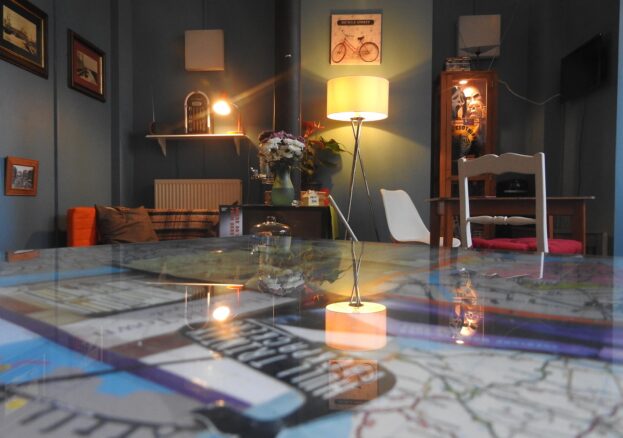 If you're looking for affordable accommodation right in the heart of Hull Old Town, the highly rated, independent hostel Hull Trinity Backpackers is hard to beat. Simple but cheap, beds are available from as little as £19 a night, and there is a choice of rooms: one six-bed multiple occupancy dormitory, four four-bed dorms or family rooms and a couple of private single and twin bedrooms. As well as shared toilet and shower facilities and a washer and tumble dryer (for a small charge), there's a coffee area in the communal room and a kitchenette with a breakfast honesty box and views of Hull Minster.
Hull Trinity Backpackers is in a stately Georgian building with stone crests on either side of the main door and a long history: it was formerly the Gallery Picture House from 1911 to 1913, with seating for 600 people in the stalls and a further 100 on the small balcony. It then became a music hall until 1934, and after that had various uses including a chandler's shop selling nautical items, a rehearsal space, a storage site and an indoor market. Opened as a hostel in 2014, it was fully refurbished in 2017, and is run by Glenn Gavin, a college lecturer with a passion for travel – it's cycle friendly, with bike storage and bike hire available.
Hull Trinity Backpackers is next door to Trinity Market Hull, home to street food from around the world including fresh falafel, authentic East Asian cuisine, Alessandro's Italian Bakery, Greek gyros and handheld Mexican-inspired dishes. The adjoining Hepworth Arcade is a great stop for some of Hull's most famous shops, including Beasley's vintage fashion emporium and Dinsdales Joke Shop, which sells fancy dress, pranks and novelties. In fact, the hostel's location is one of its greatest assets: book a stay here, and you'll be a minute's walk away from historical pub Ye Olde White Harte, six minutes from the magnificent collection at Ferens Art Gallery and seven minutes from Hull Maritime Museum.