Hatch
Anne-Marie Pattenden, Food & Drink Writer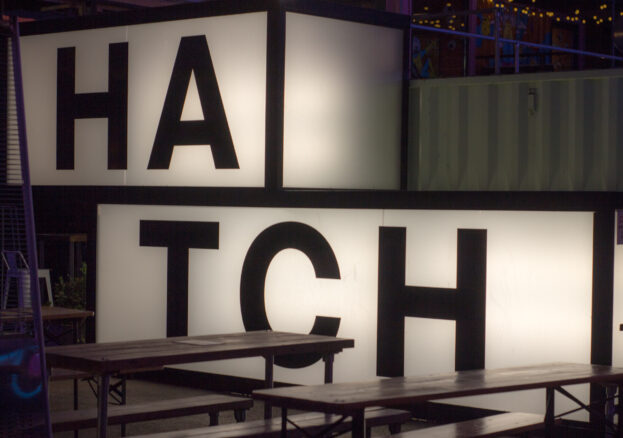 Hatch, known to many as "that street food place in the shipping containers on Oxford Road", has been incubating independent talent in Manchester's food, drink and retail scene since 2017. As a result, it's become a firm favourite for lovers of street food, craft beer and thoughtful gifts.
But it's not just good for us happy customers: being part of Hatch can give burgeoning startups a leg up and prove to be a low-commitment way to test the waters of the public-facing business world. The recent Conversations At Hatch event looked at how small businesses could potentially join the Hatch stable, as well as how to keep sane as an independent vendor.
How can small businesses potentially join the Hatch stable?
The panel discussion, hosted by Bruntwood's Andrea George, asks: How does a small business grow and thrive in 2023?, while answers came from Miki Christi from The Manchester Shop, Kris MacGregor-Houlston from The Manc, Aisha Tilstone from Pukht, and Sneaker Pharm's Vinny Tao.
These expert speakers explained how the Hatch format helped them to make the leap from online to bricks and mortar, as well as detailing how their ventures survived the pandemic. Benefits such as flexible contracts, including utilities and in-house social media expertise, are lauded, as are the advantages of sharing a space with like-minded startups – the usefulness of sharing advice can't be overstated.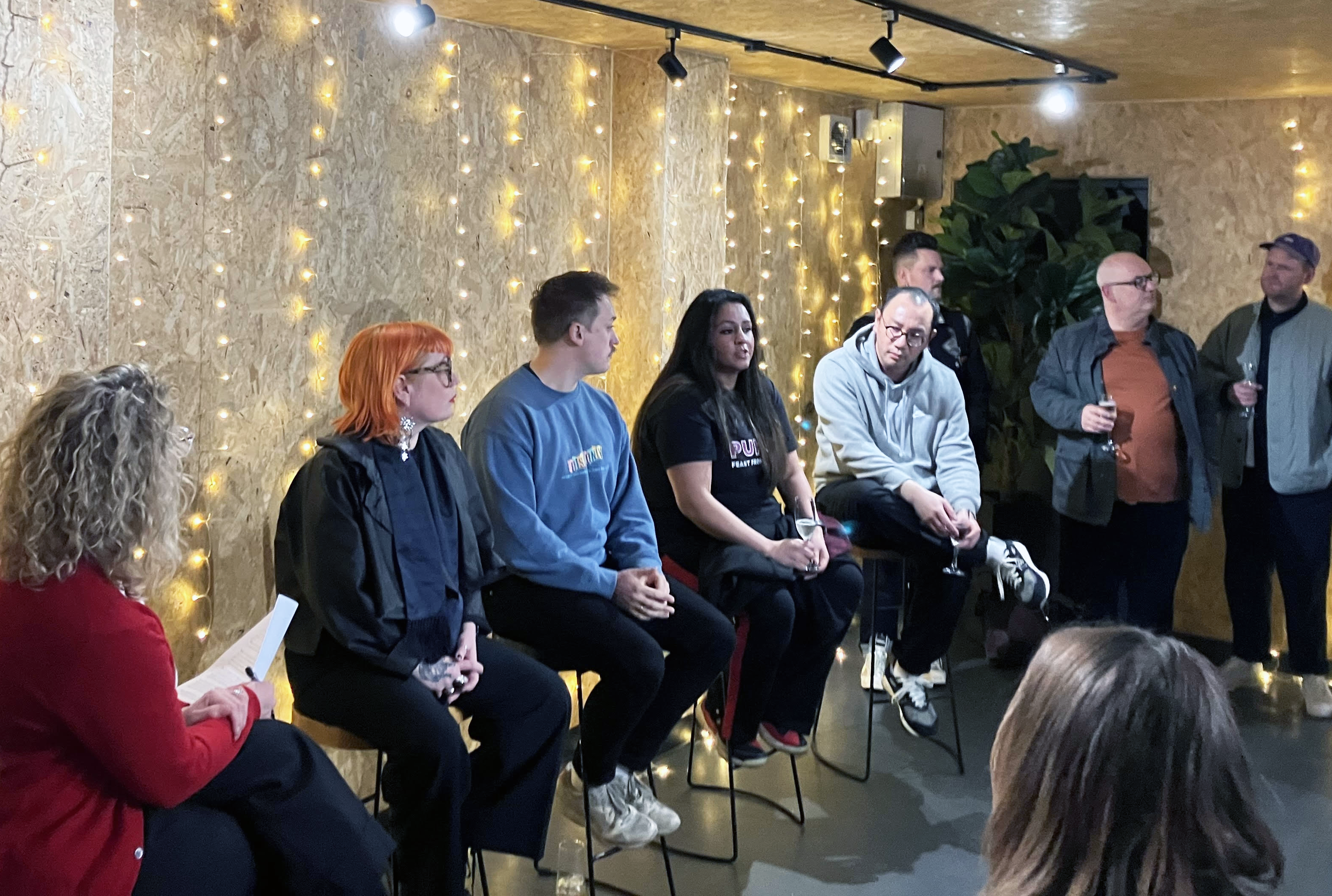 Afterwards, guests had a taste of nibbles from one of the star turns of the Q&A session: Indo-Pakistani fusion food vendor, Pukht. Enormous, juicy Nocerella olives marinated in a lime pickle are a brand new – and very welcome – flavour combination for this palate. These are served alongside traditional vegetable samosas with a tamarind dip – an exciting mix of old and new. Appetite well and truly whetted, we decide to sample the 100% vegan fast food menu of another Hatch vendor, Herbivorous.
If you've not yet tried modern meat alternatives, this is the place to do it. Upon the recommendation of our vegan guest, the Big Kahuna Burger is my first foray into this world – and it's fantastic. The teriyaki-marinated 'beef style patty', is juicy, umami-packed and somehow incredibly close to the texture of real beef. Similarly, the cashew cheese slice is convincingly melty, but the real surprise is the seitan bacon.
Hatch is one of the city's most positive and progressive institutions – in other words, an ideal place to emerge from your shell
Its texture and flavour is just like the porky variety and even has a satisfying crispy edge. A side of excellent seasoned fries – hot, crisp and liberally dusted with paprika salt – completes the picture. The high quality of all the elements, including the brioche bun, pineapple slice, and sauces, add up to a guilt-free, pleasingly messy gourmet burger experience.
Whether you're a startup looking to get your first premises, a diner looking for a new taste experience in a casual setting, or a shopper searching for something unique, Hatch is one of the city's most positive and progressive institutions – in other words, an ideal place to emerge from your shell.