Dumpling City
Ian Jones, Food and Drink Editor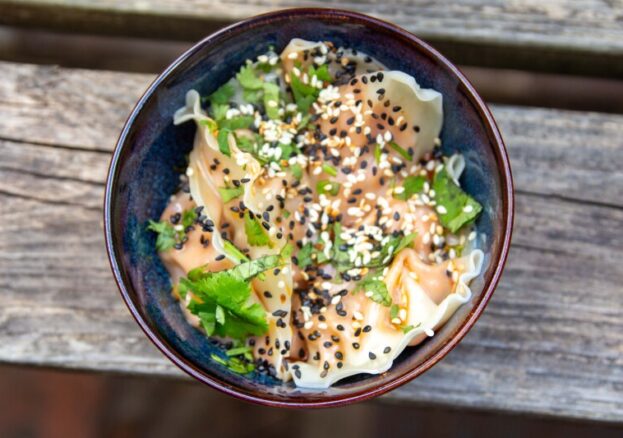 Head south-west of Sheffield city centre and you'll be lucky enough to find Dumpling City. First off, it's not a city and it's not solely about dumplings. In fact, it's a fantastic all-vegan restaurant, currently based in The Tramshed Bar, focusing on a wide range of Chinese and East Asian-inspired dishes.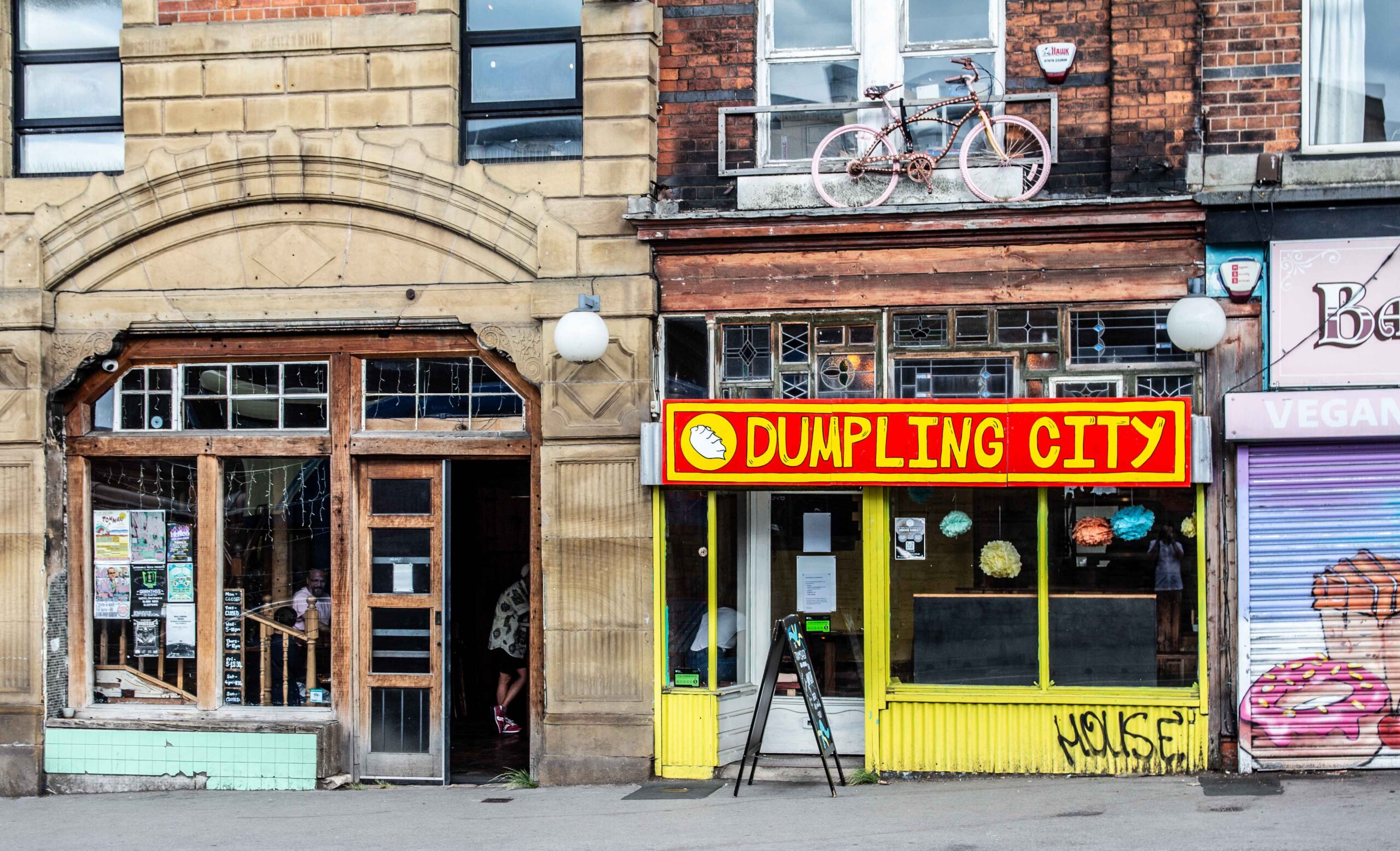 Secondly, the atmosphere is up there with the best. During our visit, every table in the sun-trap outdoor dining area is packed with happy, cheerful eaters, ranging from solo book readers to families and groups of friends preparing for a big night out. The staff are friendly, funny and take no nonsense – it has the feel of a stylish old-school dive bar but with the emphasis on ethical dining. 
Naturally, dumplings take pride of place on the menu – you'll find influences from all over East Asia, with plenty of Korean and Szechuan flavours peppered throughout the menu. The kimchi dumplings are things of beauty: soft, hot and freshly made, then scattered with coriander and sesame seeds. All the flavours gel together effortlessly.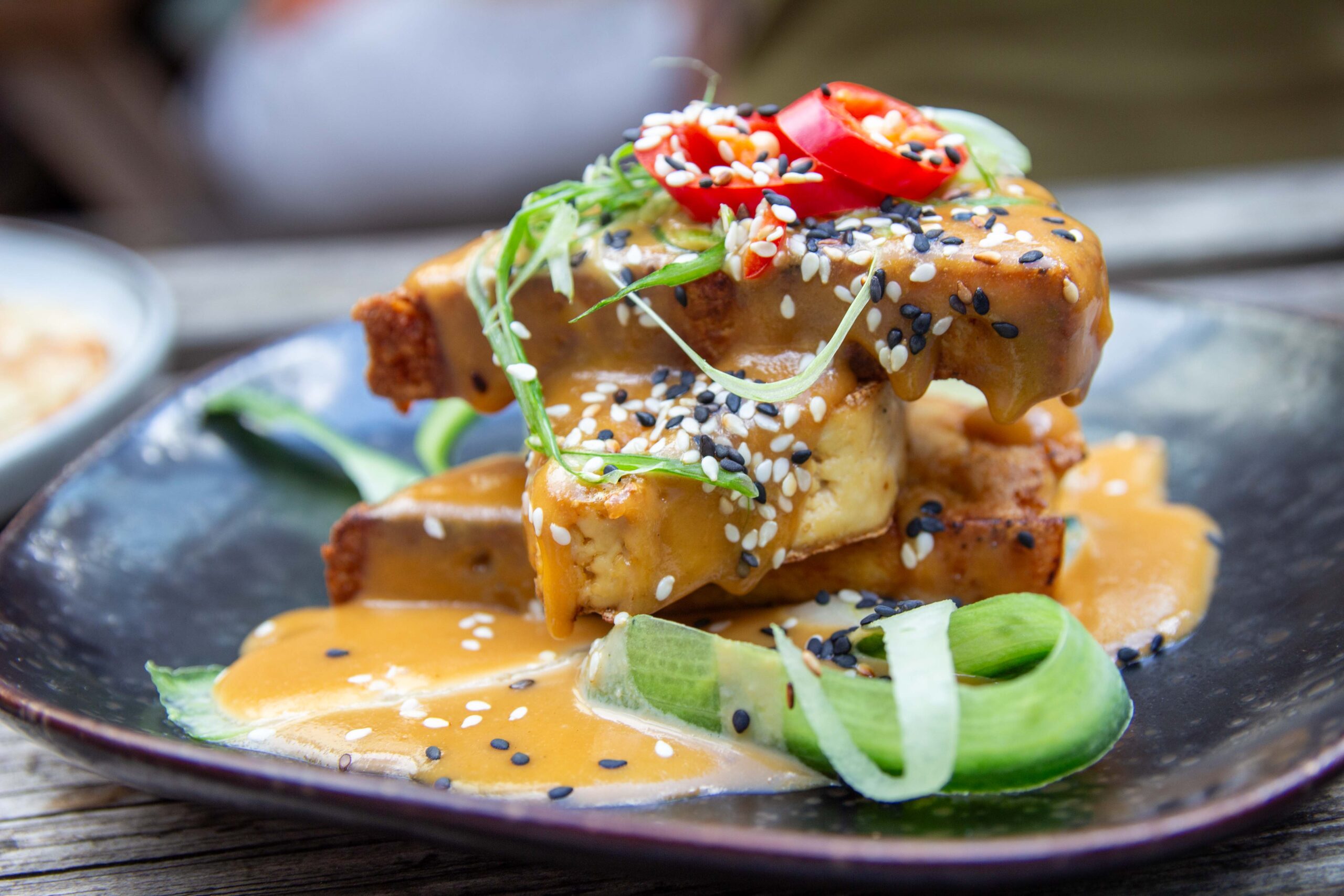 The fried dumplings are a classic option, simply done, but made with top-quality vegetables and a sharp, sweet and sticky sweet chilli dipping sauce. But it's when you venture out to the other sections of the menu that things get truly exciting. Dig into the vegetables and salads and you'll find Dumpling City's excellent Korean cauliflower wings – little bundles of fiery hot pleasure and a snip at just £6.50.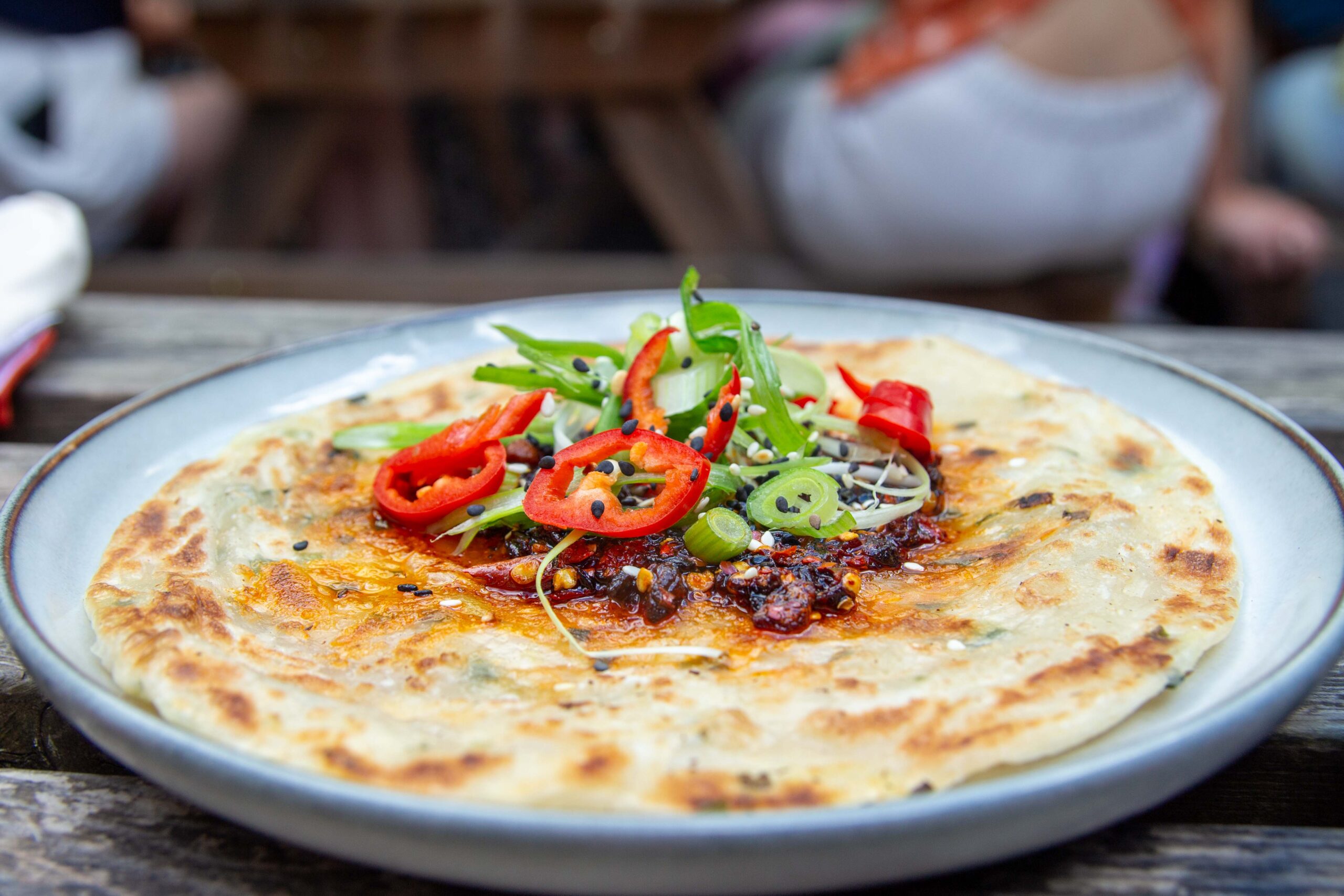 From the same section, the sesame and miso slaw delivers exactly what it promises: a bright and crunchy coleslaw, packed with bold flavours and pleasingly firm slivers of cabbage, carrots, spring onion and other assorted veg. 
 If pressed, the bang bang tofu is probably the standout dish, in both ideas and flavour. Three sold triangles of tofu, balanced on top of each other, Jenga-style, then covered with a truly wonderful creamy sauce and garnished with red chillis, sesame seeds and paper-thin slivers of cucumber. Who knows what alchemy went into making a sauce this good and this creamy without going anywhere near dairy, but consider me signed up.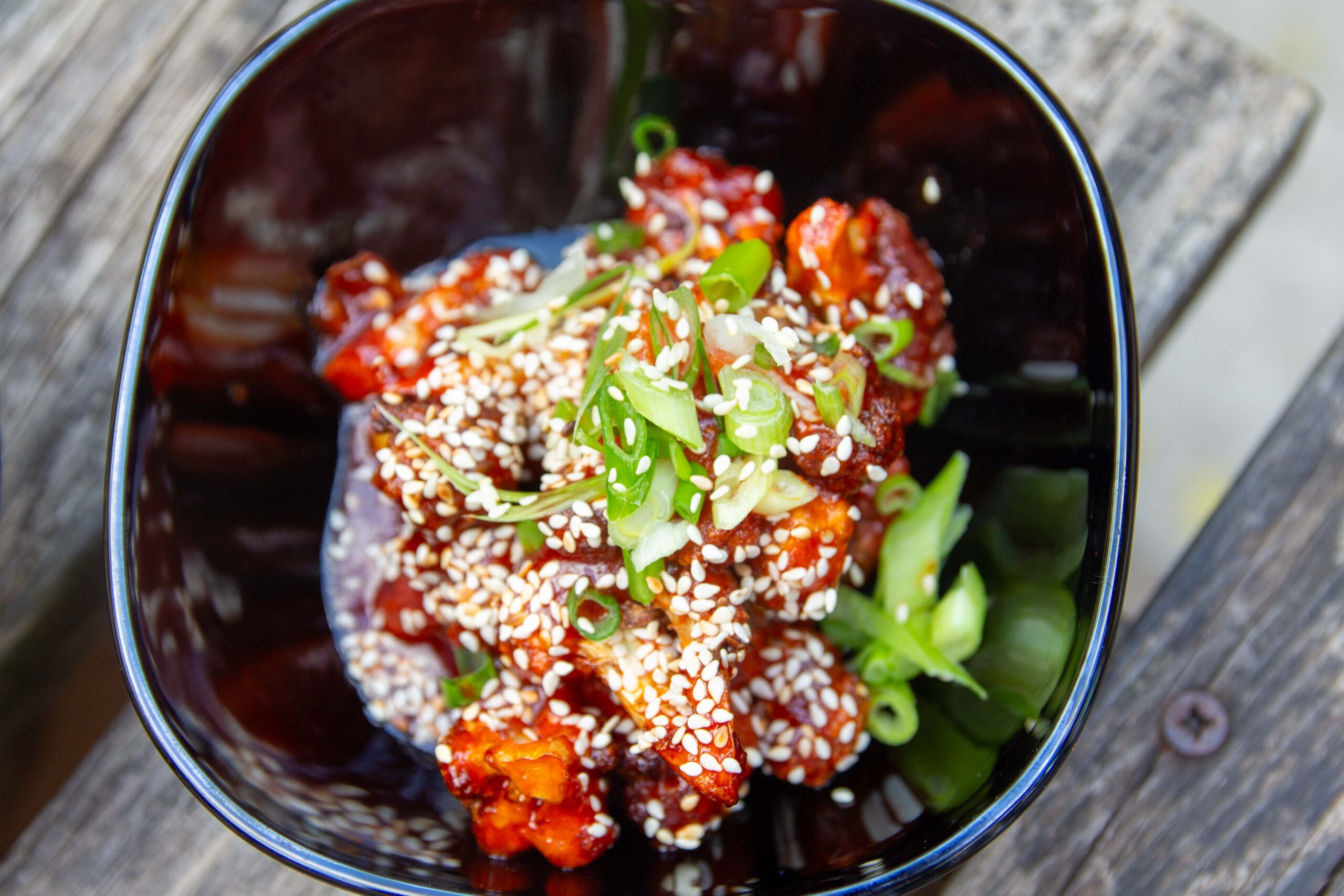 Another "how on earth did they make that" dish is the scallion pancake: flakey layers of buttery pastry (without using butter, obviously), with a big dollop of that glorious crispy chilli sauce and some spring onion in the middle. It's a must-try.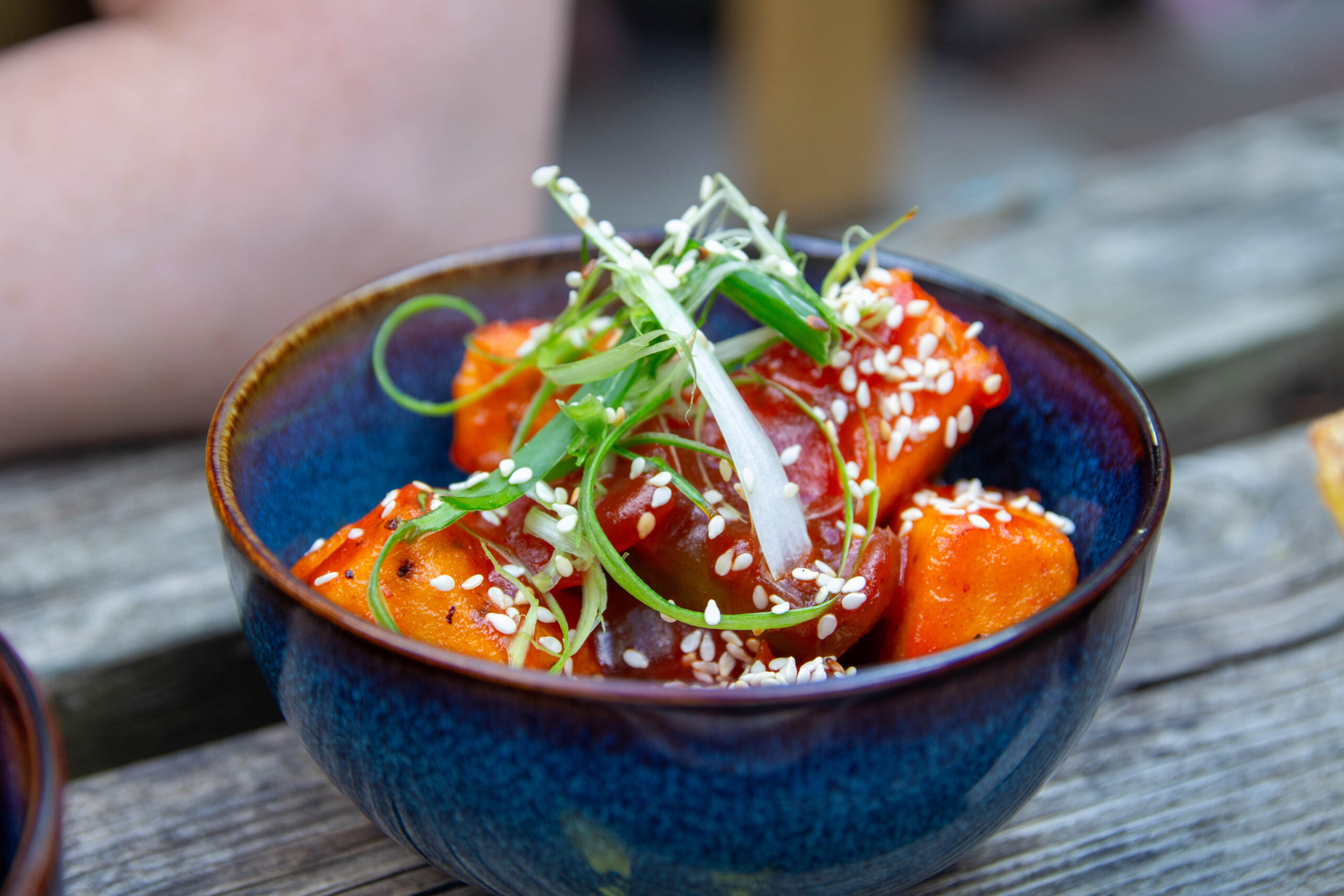 And don't skip on the Manchurian tofu – this time those versatile blocks of soybean curd are fried til they're nicely crispy, then served up alongside some peppers and onions in a bright red sweet and spicy Indo-Chinese sauce good enough to rival any of the North's high-end Chinese restaurants.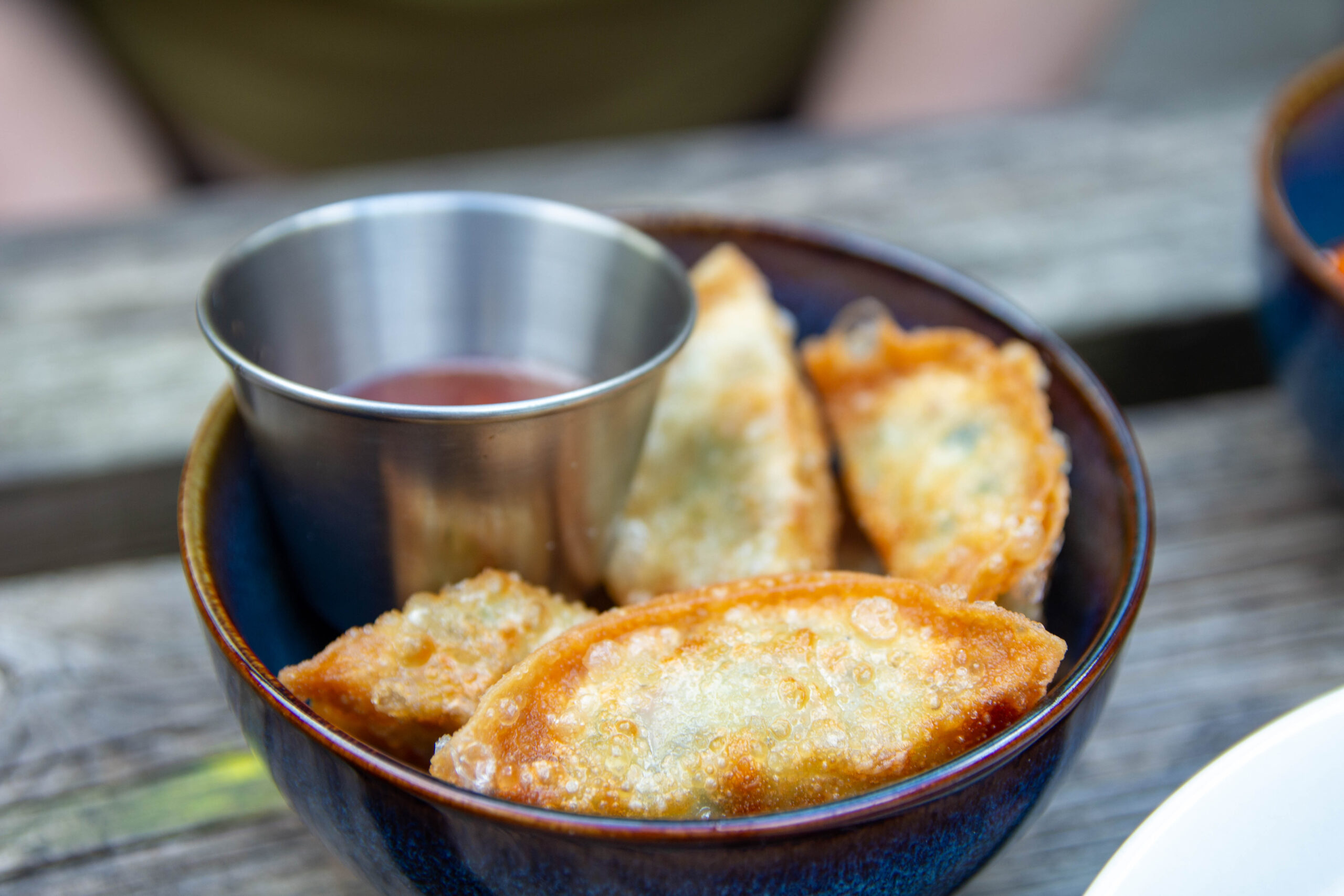 But these are just a few choices from a pleasingly large menu. Our advice? Head along with a group of friends, order the lot and try it all. Best of all, it's astonishingly affordable, with most dishes costing around five or six quid for a fairly hefty portion. 
Great food at great prices – this is why Dumpling City has become one of Sheffield's best-kept secrets, earning phenomenal word-of-mouth among vegans, vegetarians and omnivores alike. Well worth a special visit.