IOU Studio, Gallery and Creation Space
Kristy Stott, Theatre Editor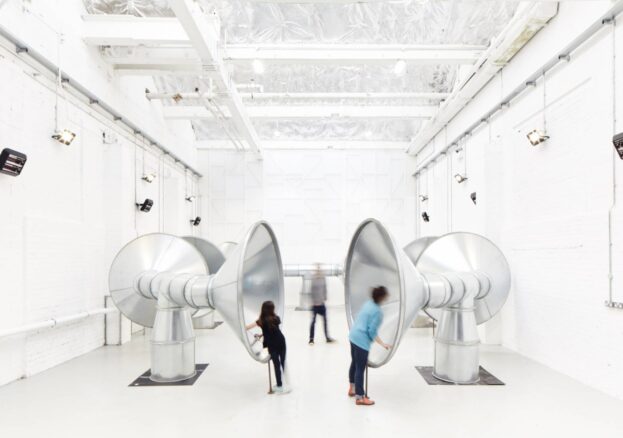 Based within the Dean Clough Mills in Halifax, IOU are a producing arts organisation that devise shows and contemporary art installations for unexpected indoor and outdoor locations.
The IOU Studio, Gallery and Creation Space is a place where IOU create and present new work, run participatory workshops and display their fascinating archive of props, costumes, and artefacts, spanning four decades.
With a learning programme and regularly changing exhibitions, the spaces are open to the public all year round. IOU also offers workshops and events for artists, families, schools, groups and individuals.
With over 40 years' experience in making live performance and contemporary art installations, IOU are renowned in the UK and internationally for fusing different art forms together with new and cutting-edge technology. The company are adept at creating work for a variety of spaces – unconventional indoor and outdoor locations as well as more traditional touring venues and galleries.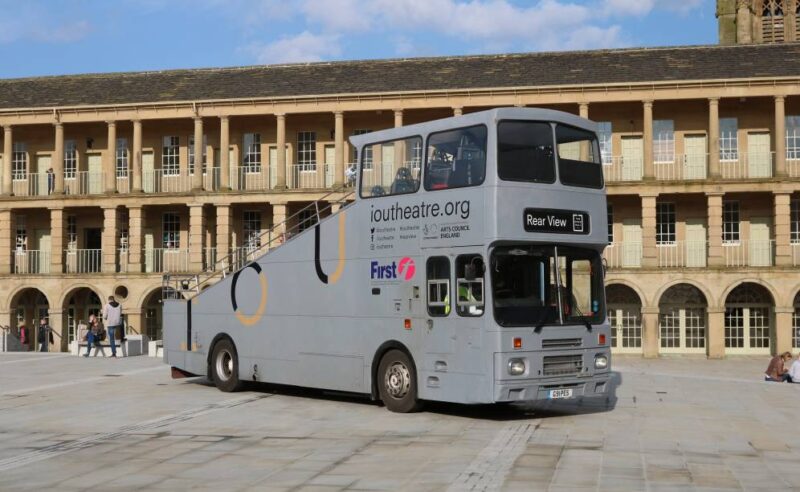 Using a multi-media approach, IOU have a rich portfolio of work which includes site-specific theatre, animation, interactive digital works, installations and exhibitions. The company's innovative live performance Rear View takes the audience, who are wearing VR headsets, on an unforgettable journey around the streets of their town on a unique custom-designed rear-view bus. More recently, the company presented Speaking Tubes, a sculptural sound installation comprising of huge galvanised steel and air-ducting tubes, designed to create a vortex of travelling sound.
IOU's Creation Space boasts a studio suitable for producing large-scale work, three flexible exhibition spaces, with further plans to develop a Learning and Participation Centre and an IOU Art School. A fitting space for artists, audiences and communities to connect with IOU's fascinating legacy of work and create their own.