Dakota Bar & Grill Manchester
Ian Jones, Food and Drink Editor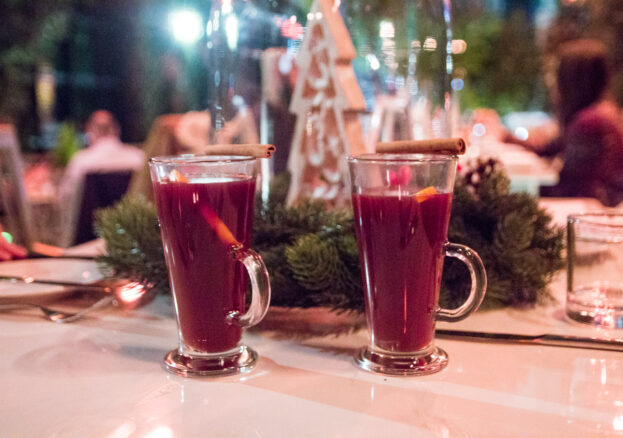 This year we're implementing a blanket ban on anyone grumbling about Christmas. After the washout of last year, Santa could have come down my chimney in mid-July and he'd have been welcomed with open arms. This is a pro-festive zone. And Dakota Bar & Grill is taking things just as seriously with their new Bavarian-themed menu, right in time for the upcoming party season.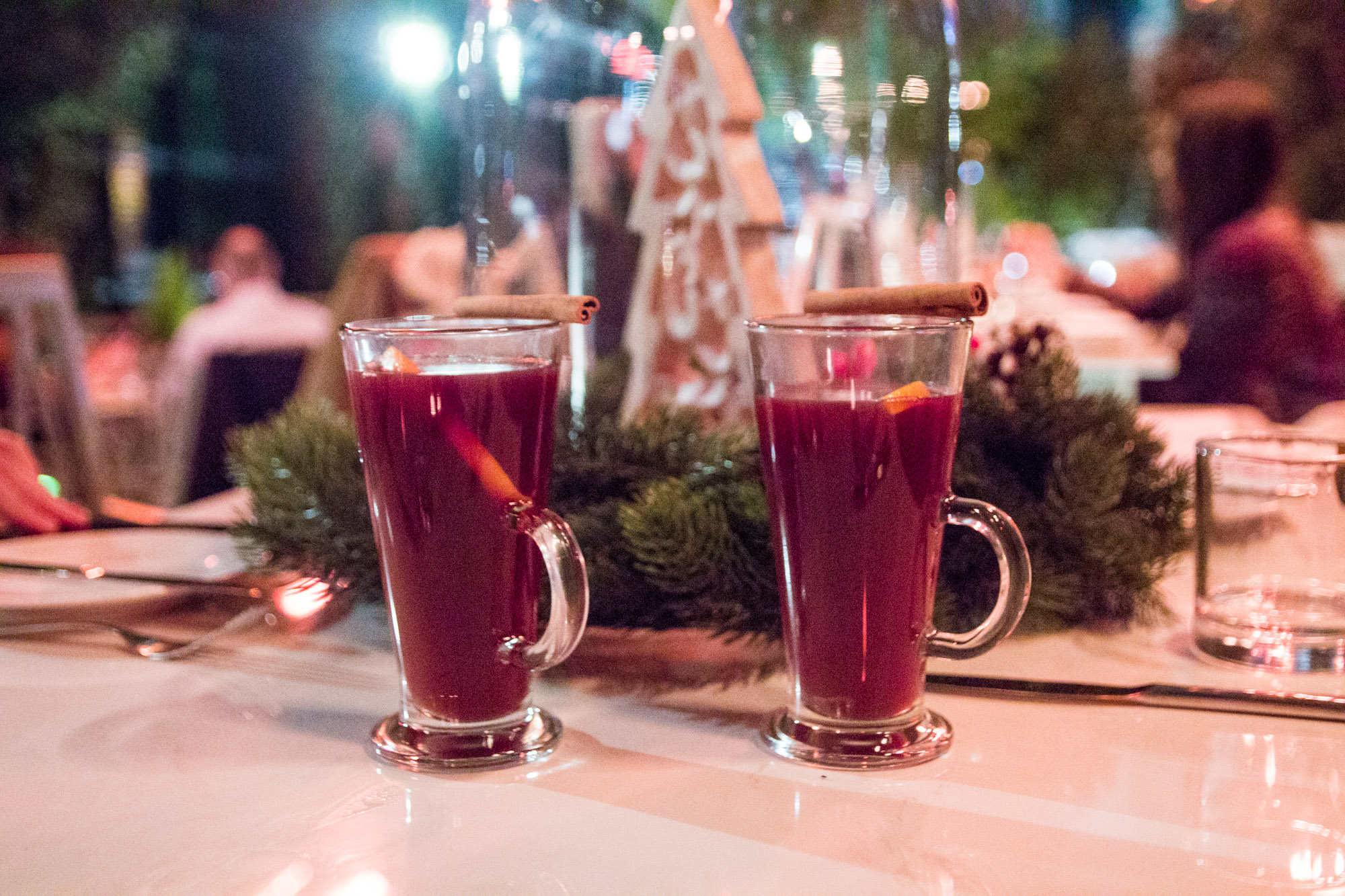 It launches officially on 15 November but we were lucky enough to have a sneak preview of what's on offer. These dishes are designed for sharing, so gather together a group of friends or family – or go nuts, mix the two – and head to Dakota's heated winter terrace. It looked great in summer, full of greenery and huge windows, and it's even better now, bedecked in high-end Christmas decorations, without a single pound shop cracker in sight.
We begin with a glass of mulled wine. It's sublime, all the flavours perfectly balanced, not too hot, no annoying bits floating in it, just smooth, warm and endlessly moreish. This is followed soon after with a couple of equally good cocktails: one lurid green, called After Eights – it doesn't take a Mastermind winner to work out what it tastes like – and it's a delight, smooth, wintry. The apple pie cocktail is even better, again made with the highest quality ingredients and tasting like an awesome liquid dessert. If you're looking to try some of the city's best festive cocktails, Dakota is worth a trip on that basis alone.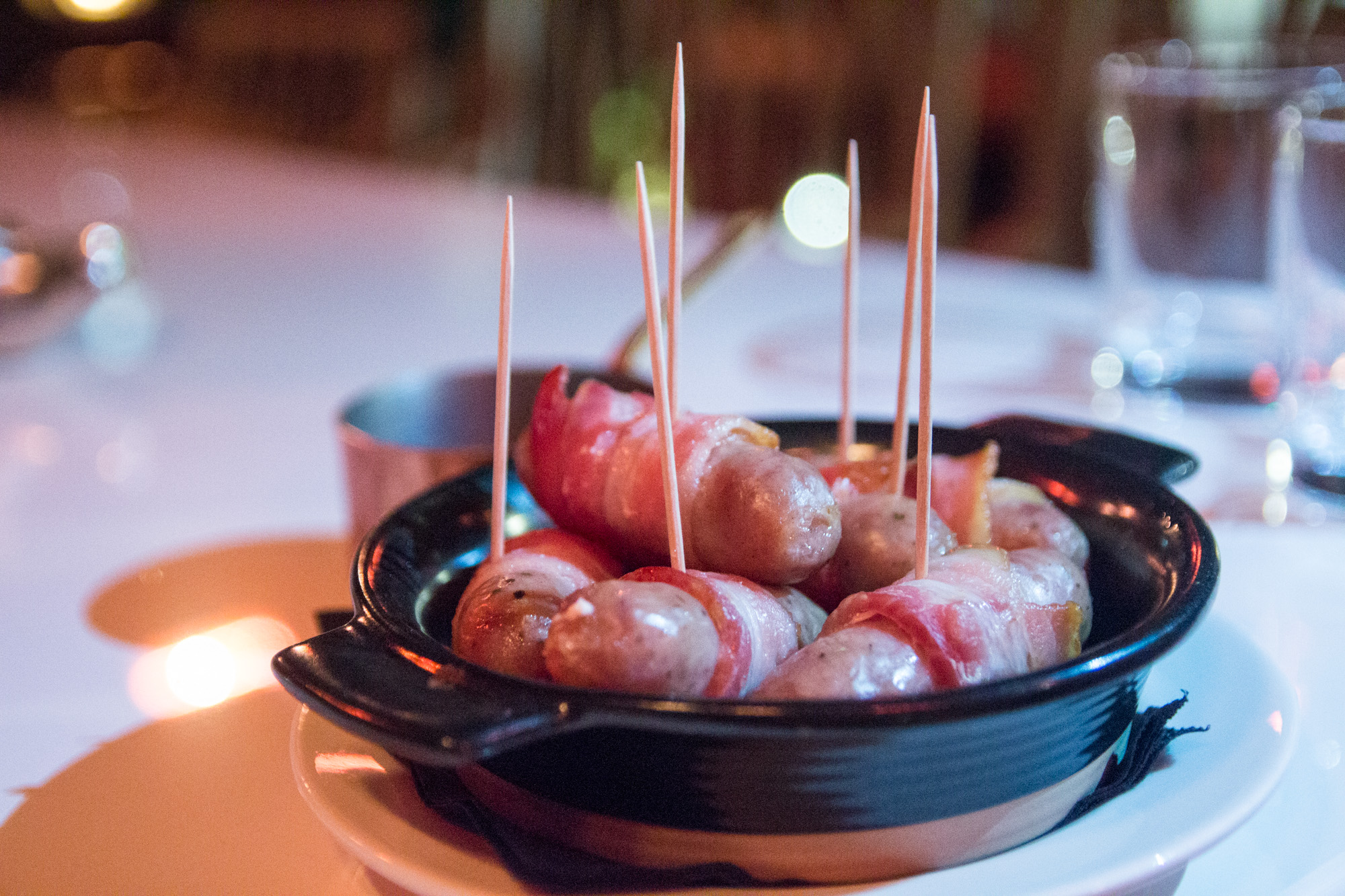 But we're here for the half a dozen sharing plates. You can expect hot, plump pigs in blankets, skewered through with a toothpick, and with a delicious honey and mustard sauce to pour over. The currywurst doesn't quite live up to the authentic street food sold in Germany but it's a fair attempt, with a pleasingly complex sauce and nicely crisped onions scattered on top. The bratkartoffeln (German fries) are another good hearty side, cubes potato chunks fried up with bacon and onion, full of rich smokey flavours and a whole lot of cheese.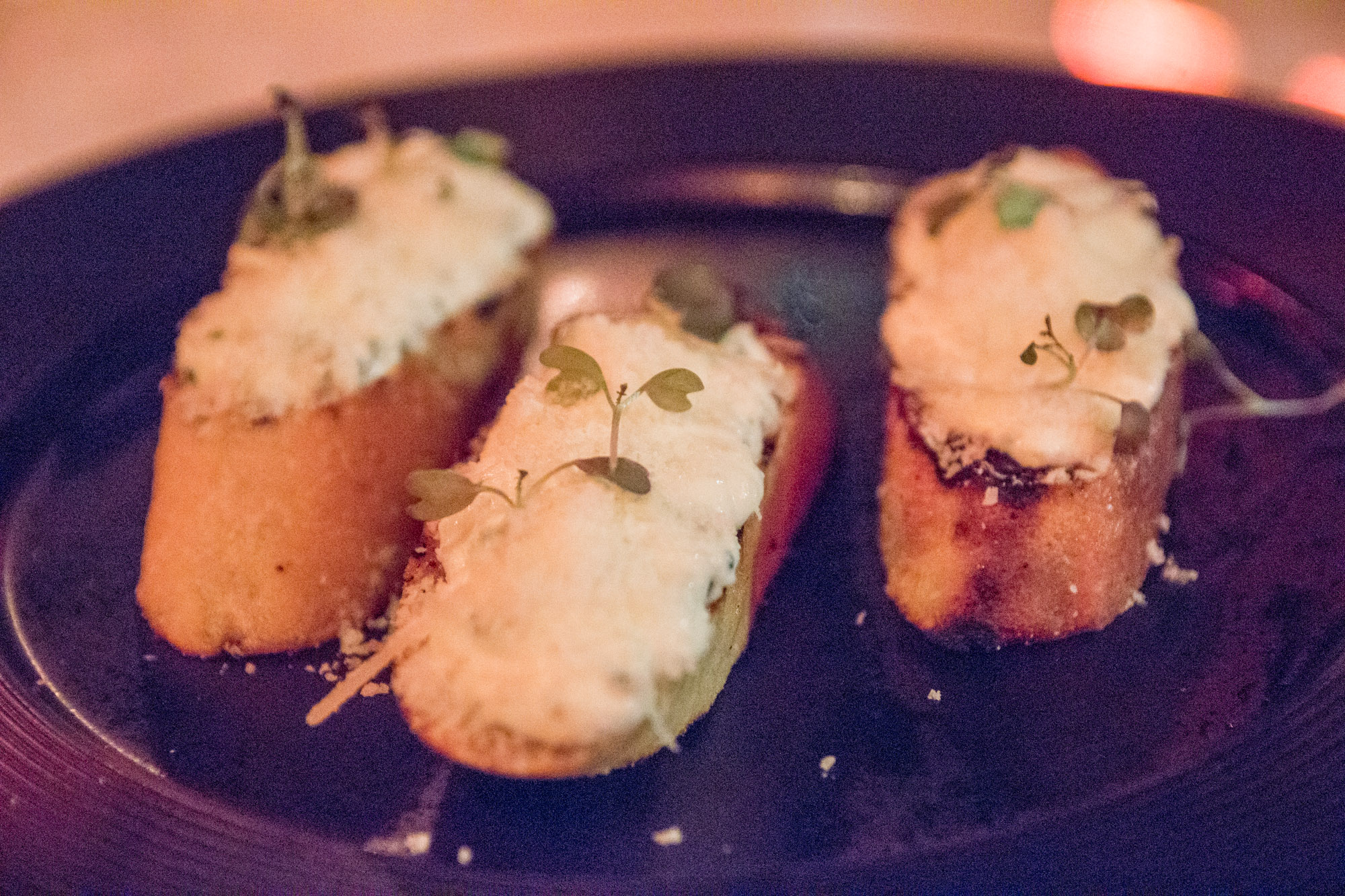 I guzzled the German garlic bread in a single inhalation thanks to the inspired choice of light fluffy cheese spread across the lot, and the chicken schnitzel was as good as chicken gets, with a fine crispy skin and a decent side sauce. It's certainly not the healthiest meal you'll eat all winter but that's not the point.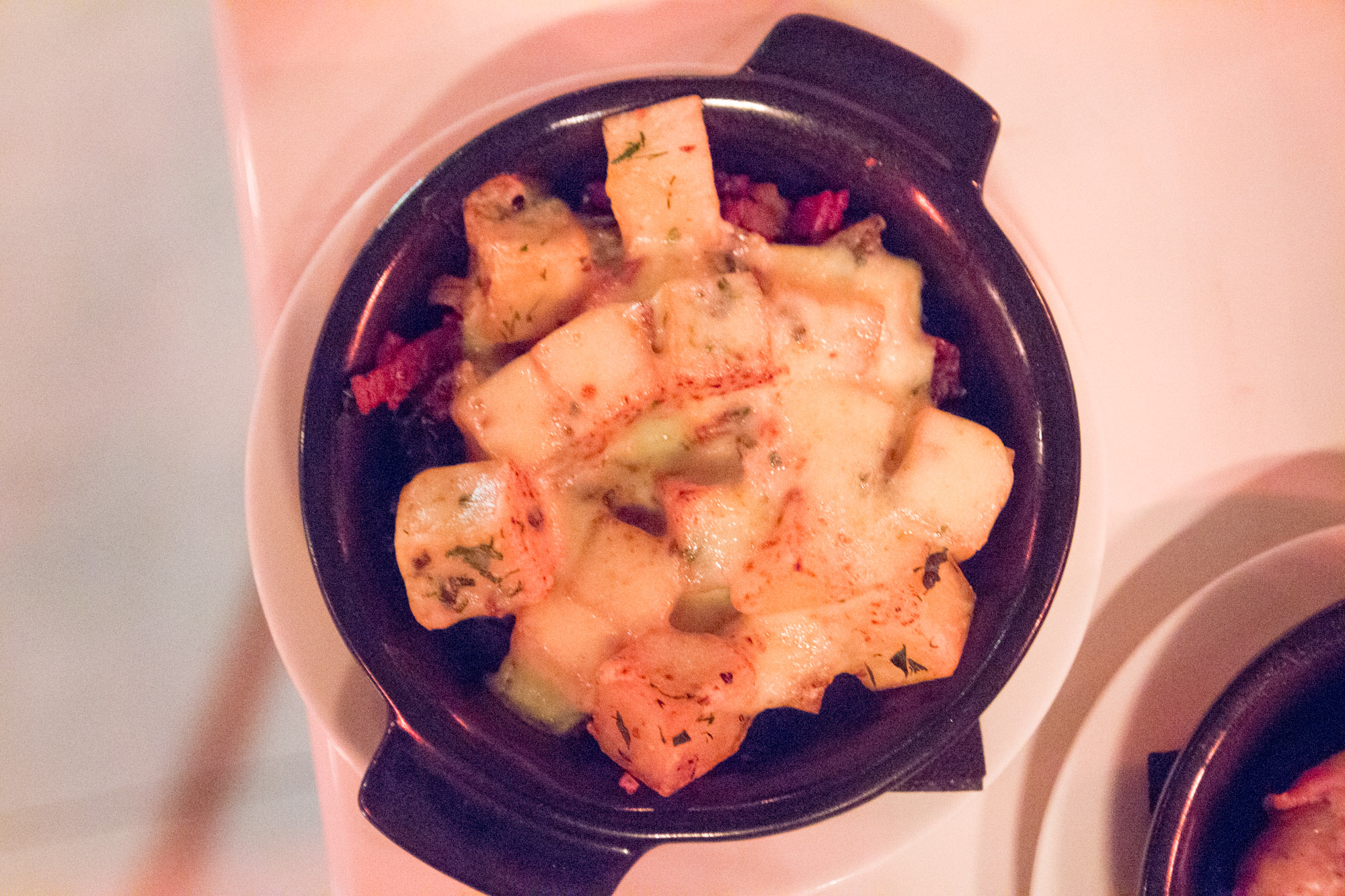 Christmas is about excess, and Dakota do it beautifully, in terms of eye-poppingly good cocktails and hearty, heavy, hot food. If you're looking for a special festive night out in one of the city's smartest looking venues, the Dakota Bar & Grill can't be recommended enough.