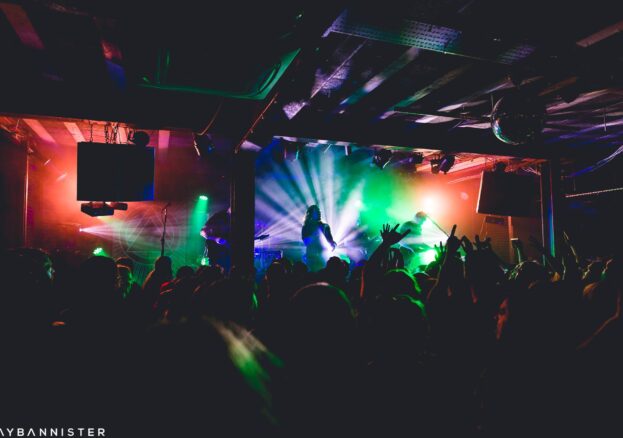 Live music and 4am nightclub venue Rebellion provides a rock-heavy alternative with smatterings of bass, across from the Manchester's Deansgate Locks.
A welcome thorn in the side of the Locks' standard rosy fare, Rebellion offers a much-needed alternative to the slick bars under the arches opposite, hosting as many gigs as it does club nights, which span classic rock, metal and alternative anthems, as well as some more electronic offerings (the venue now also puts on psytrance, trance and D&B nights).
Whether you fancy reliving your head-banging heydays or feel ready to rip up your fishnets for the first time, with largely free entry, why not give it a whirl?
If you like your rock heavy and your anthems alternative, head on down to Rebellion, potentially Manchester's strongest rock offering.