WTF Wednesday: The Road to Huntsville at The Lowry
Andrew Anderson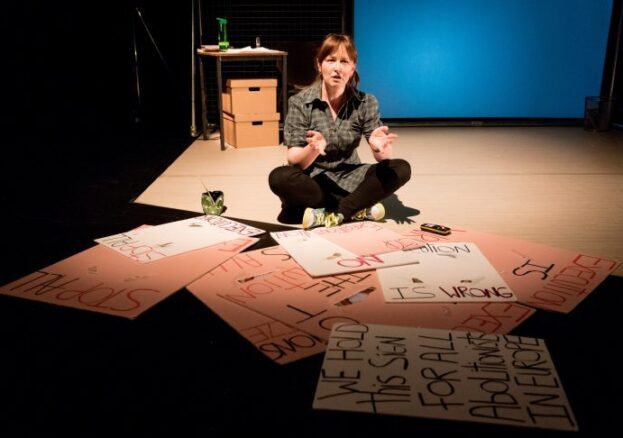 In spite of its recent inability to pick a respectable president, America still has a lot going for it: it's the world's largest economy, its cultural exports continue to thrive and you'd be hard pushed to say its national parks aren't beautiful.
But one way in which America feels backwards – really, truly backwards – is in its continued use of the death penalty. Right now there are 2,902 inmates on death row in the US – almost all of them men.
However, they aren't going it alone: many receive regular correspondence from women, women who have never met them before. Some even marry those awaiting death. Why? That's what writer and performer Stephanie Ridings tries to find out in her new show The Road to Huntsville, on at The Lowry in association with Word of Warning.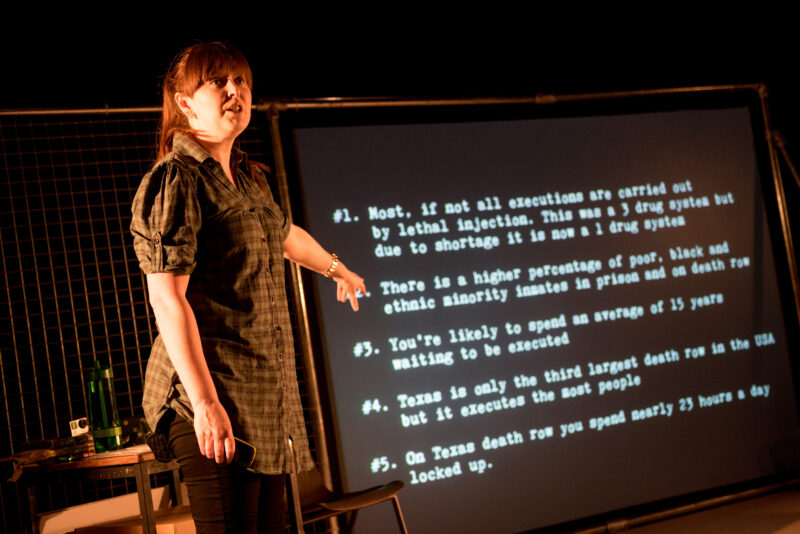 Part drama, part documentary, The Road to Huntsville follows Ridings' journey to Texas, where she meets some of the men and women involved in death row romances. And, as the piece progresses, Ridings' can't help but be drawn into the story herself, leading to very real complications for her and her family.
Winner of Voice's Arts Award prize at the Edinburgh Festival Fringe in 2016, The Road to Huntsville is an intriguing piece of theatre – a Netflix documentary brought to life – that deals with its morbid subject in a fascinating and compassionate way.
It's the latest in The Lowry's Pay What You Decide Season (which, as you might have guessed, means you choose how much to pay for the performance) and also part of the WTF Wednesdays series that has produced successes such as Castle Rock.