WOLF at Waterside
Kristy Stott, Theatre Editor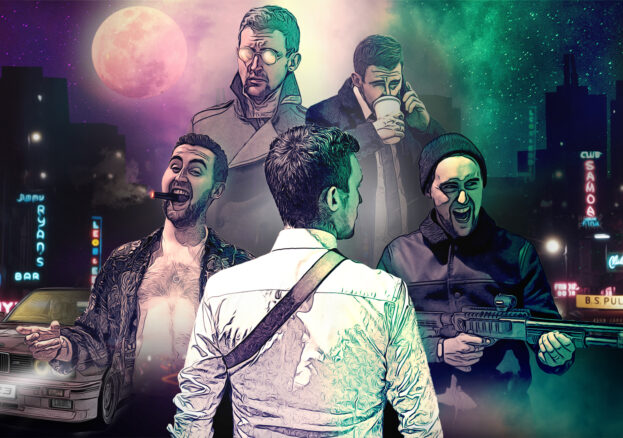 Following sell-out shows at Edinburgh Fringe in 2018, Lewis Doherty's explosive debut solo show – WOLF – will tour nationally this spring. And luckily for us, it plays for one night only at Waterside.
Co-produced by The North Wall and directed by John Hoggarth, WOLF is a comical 60-minute adventure across the cyber-punk landscape of Shadow City. This is an ingenious one-man show populated with murderous gang bosses, vigilantes and hapless rednecks.
Detective Jay Walker is dead. And With no leads, this case is colder than ice. It falls to Walker's ex-partner Patrick 'Nobody calls me Patrick' Wolf, to find out who killed him. Wolf is ready – he's back in town and with a vengeance. Wolf is played by Lewis Doherty who, armed with nothing but his own body and a chair, spectacularly brings to life thirty characters, car chases, and multi-man brawls in this super Hollywood action movie spoof.
The show is written and performed by Doherty, who trained at the Oxford School of Drama, and is directed by John Hoggarth. Hoggarth has an outstanding reputation for nurturing new talent with past collaborations leading to a So You Think You're Funny? award and BBC New Talent award. His most recent show, Monica Dolan's The B*easts, was nominated in the 2018 Olivier Awards for Outstanding Achievement in Affiliate Theatre.